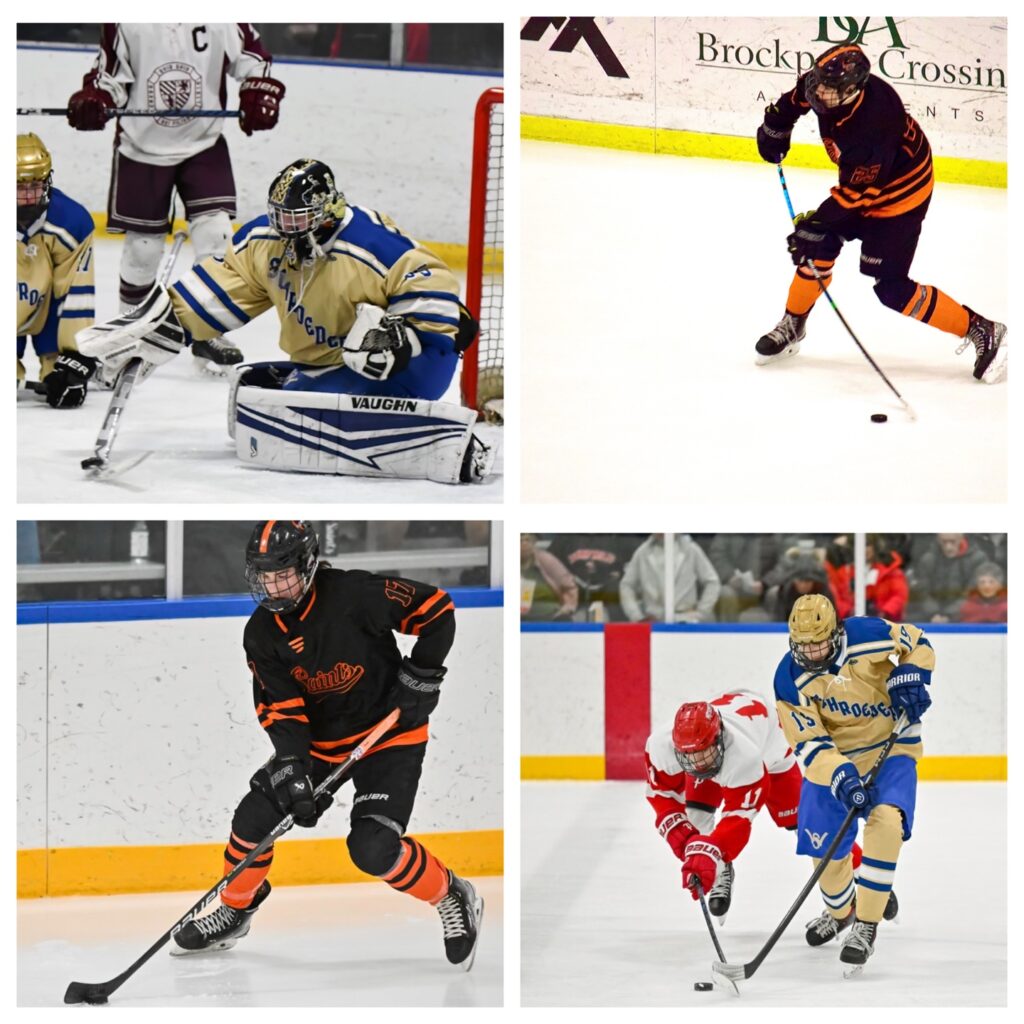 The Section V Ice Hockey Class B champion game does not feature the defending champion in the big game for the third year in a row. Top-seeded Churchville-Chili will look to claim its first sectional title in school history while No. 3 seed Webster Schroeder will look to secure its first Class B title in nearly a decade. Here's what you need to know:
No. 1 seed CHURCHVILLE-CHILI SAINTS (17-3-1/MCPSAC Division II) vs. No. 3 seed WEBSTER SCHROEDER WARRIORS (12-9-1/MCPSAC Division II)
How they arrived here: Churchville-Chili (No. 16 NYSSWA Division II) earned a first-round bye to the semifinals by clinching the number one seed and then defeated No. 5 seed Canandaigua 5-2 in the semifinals to secure a spot in the finals. Webster Schroeder (No. 19 NYSSWA Division II) started its sectionals with an 8-0 victory over No. 6 seed Geneseo/Avon/Livonia and then shutout No. 2 seed Aquinas 1-0 in the semifinals to go to their first title game in nine years.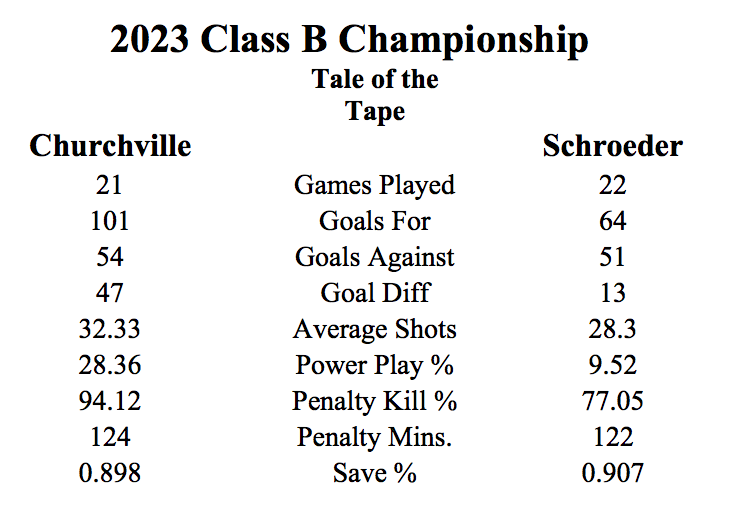 Trends: Churchville-Chili has won its last six games. The Saints have scored five-plus goals in five of the games. Webster Schroeder has shutout its last two opponents while winning four of its last six games.
Players to watch for Churchville-Chili: Parker Farnham So. F 28 goals, 22 assists, 50 points; Max McKay Sr. F 17 goals, 30 assists, 47 points; Tyler Eberhart Sr. F 16 goals, 18 assists, 34 points; Trey Eberhart Sr. D 11 goals, 19 assists, 30 points; Tristan Harris Sr. G 13-3-1, 2.50 goals against average, .908 save percentage.
Webster Schroeder: Jason Simons So. F 10 goals, nine assists, 19 points; TJ Swinson So. F seven goals, 10 assists, 17 points; Nolan Gamble Jr. F six goals, five assists, 11 points; Nicholas Sellitto Jr. F one goal, 10 assists, 11 points; Colin Smith Sr. G 4-5-0, one shutout, 2.59 goals against average, .912 save percentage.
Coaches: Brian Young (Churchville-Chili), David Broussard (Webster Schroeder)
History 101: Churchville-Chili is seeking its first sectional title in its second sectional title game appearance in three years. Webster Schroeder is seeking its first Class B sectional title since 2014 and making its first title game appearance since then. The Saints swept the season series against the Warriors with a 4-2 victory on December 6 and a 6-5 victory on January 24.
What's next: The winner will move onto the 2023 NYSPHSAA Boys Far West Regional on March 4.
Puck drop is scheduled for Sunday at 4 p.m. at Wegmans Ice Arena on the campus of SUNY Brockport.