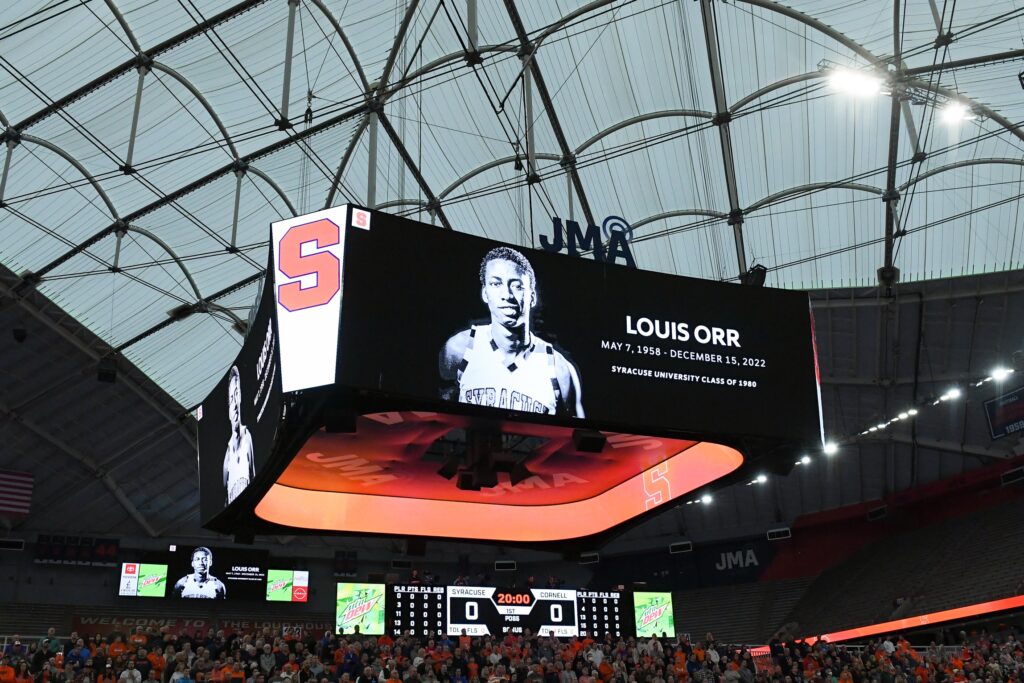 As originally heard on the Rochester Press Box
Rarely have two athletes been more closely associated than Louis Orr and Roosevelt Bouie were at Syracuse. The Louie and Bouie Show. They were the foundational pieces to Jim Boeheim's long and successful run as the head coach of the Syracuse basketball team.
Bouie was a local kid. He grew up in Kendall where his high school teams went 65-1. The starters played just over a half per game because Coach Dick Reynolds believed the second-best team in the Genesee Region to his starting five, were the next five off his own bench. Bouie was a senior at Kendall when Syracuse coach Roy Danforth left for Tulane. Boeheim, Danforth's lead assistant, was a candidate to replace him.
As the story goes, Boeheim leveraged his recruiting of Bouie and Orr, a high school star out of Cincinnati, into the job at Syracuse. Boeheim had an offer to coach at the U of R and told Syracuse if they didn't hire him, he'd go to Rochester and take his two top recruits with him. It's hard to imagine the Louie and Bouie Show playing at the U of R, but Syracuse took the bait. The two star athletes went east, and the rest is history.
Orr and Bowie played for four years at Syracuse. 1976 to 1980. They went 100-18 to kickstart Boeheim's career. They played in four NCAA Tournaments. As seniors, they closed Manley Field House and prepared to move into the newly built Carrier Dome. They were 21-1 when they played their last game at Manley against Georgetown. The Hoyas upset Syracuse 52-50. Orr took the last shot. A 25-footer that missed. Called it the lowest point of his career.
The two had their numbers retired together in 2015. Bouie's number 50. Orr's 55. Louie played eight years in the NBA with the Pacers and Knicks and went on to college coaching. He was an assistant under Pat Ewing at Georgetown when he was diagnosed with pancreatic cancer. Orr died last week at 61. He was remembered by Boeheim as, "The greatest man I've ever known. He was the best of us."
Kind of like his teams.