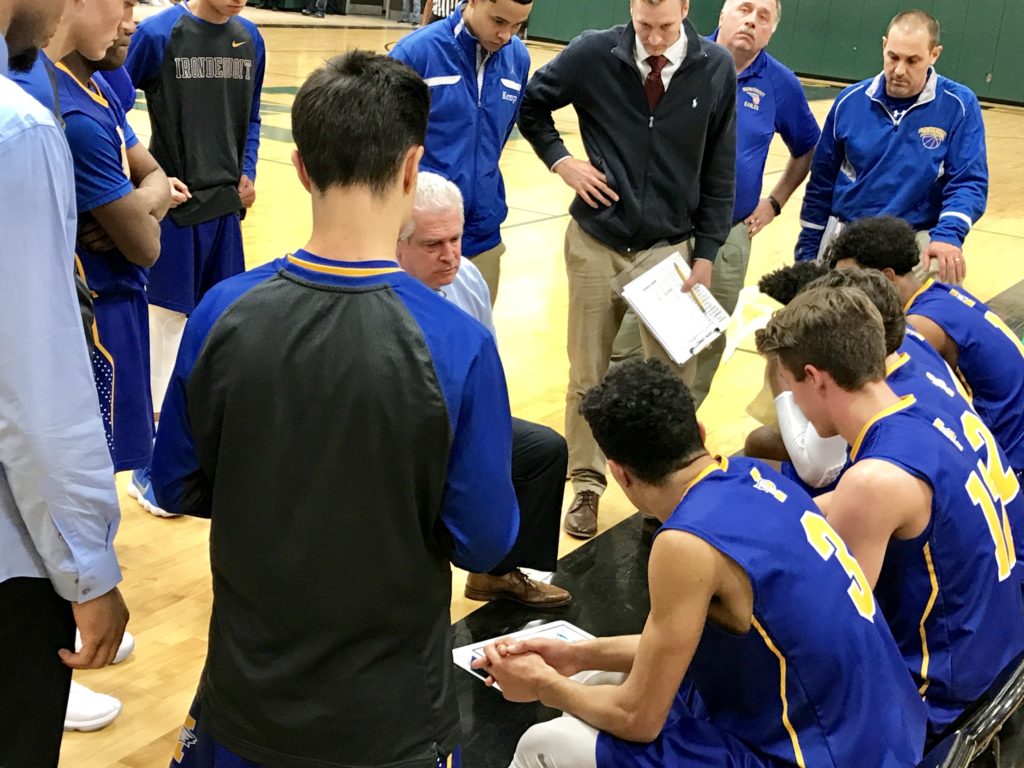 By PAUL GOTHAM
ROCHESTER, N.Y. — For nearly four decades, student-athletes of the Irondequoit boys' basketball team have heard a consistent voice. That will change upon the completion of the 2022-23 season.
Longtime head coach Chris Cardon announced Monday evening at a program meeting with parents and players that his 37th year on the varsity sidelines will be his last.
"It takes a lot of energy and time to run a program the right way and although I still have the passion to coach, I think it's time for someone else to lead," Cardon said in a press release from the West Irondequoit Central School District. "If you do the job the right way, it's camps, year-round workouts and summer league and fall league. I still would like to be around coaching in some capacity and maybe one day return here as a volunteer coach, but right now it's time for someone else."
A member of the New York State Boys' Basketball Hall of Fame, Cardon won his 500th game as head coach late last season and enters this campaign with 501 career victories. He trails only Notre Dame-Batavia's Mike Rapone (728), Bishop Kearney/Cardinal Mooney's Ed Nietopski (545), Scio's Roger Rigby (527) and Prattsburgh's Jim Burke (517) in the history of Section V.
Cardon's teams have won three sectional championships including back-to-back titles in 2017 and 2018 when both those squads advanced to the NYS Class A semifinals. His 2017 team won the state championship.
"It has been an honor to be the coach here," Cardon said again in the district's press release. "We built a program, I think, the community can be proud of and I have been blessed as much as anyone anywhere."
Irondequoit hosts Pittsford Sutherland in the season opener on Friday, December 2nd. A 7:30 p.m. tipoff is scheduled.