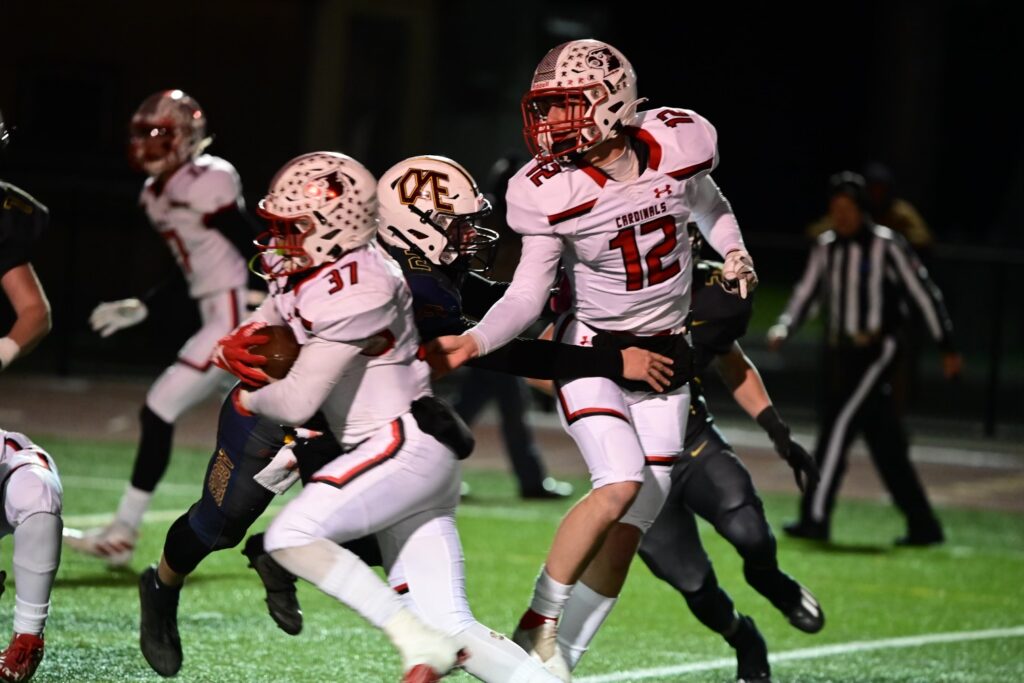 By PETER MANCUSO
Aggies Suffer First Loss of Season
BROCKPORT, N.Y. — In a rematch of the 2021 NYSPHSAA Class D Far West Regional won by Oakfield-Alabama/Elba (OAE), the Randolph Cardinals extended their season long winning streak to eleven games defeating O-A/E 42-26 at Eunice Kennedy Shriver Stadium on the campus of SUNY Brockport.
Randolph scored a touchdown on four of its first five possessions, took a 28-14 lead into halftime and never looked back en route to the victory.
Coming into the contest, everyone expected the rushing attack of both teams to be featured on offense and those who enjoy a ground and pound game weren't disappointed; but, this wasn't the old "three yards and a cloud of dust" like your grandfather would remember, not when Xander Hind carried the ball for the Cardinals anyway.
Hind scored three times in the first half on runs of 2, 17 and 8 yards, while adding two, two-point conversions, then reached the end zone twice more in the second half from 9 and 8 yards out.
Entering the game having already accumulated 2,047 yards on the ground and a total of 35 touchdowns, Hind wasted little time showing everyone in attendance he was going to be the focal point of Randolph's offense. By the time the first quarter ended he nearly reached the 92 yard rushing mark, which was the total he rushed for in last year's loss to the Aggies.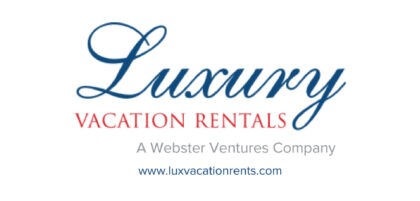 "Our line does a really good job and Xany (Xander Hind) is a really good running back. He has some good forward lean and gets three, four or five yards a carry almost every time," remarked Randolph Head Coach Brent Brown.
Most of the time Hind gets even more. Unofficial stats had Hind gaining five or more yards on over half his rushing touches as he finished up with 48 carries for 281 yards.
"Our line came up huge today and 'punched' them in the mouth. Our fullback was creating holes for me all game," Hind commented. "This is what we have been looking forward to since our loss last season … revenge season!"
Despite trailing all game long, O-A/E never backed down and twice cut the deficit to single digits, but Hind and his linemen were too tough to stop.
"Hats off to Randolph. They were a physical football team that played a style we struggled with tonight. They stayed ahead of the chains, and we couldn't get anything rolling on either side of the ball. I wish them the best of luck the rest of the way," a disappointed, but very proud O-A/E Head Coach Tyler Winter exclaimed after the game. "My heart hurts for these seniors that have given so much to this program. But…they're walking out the door with no regrets and a heck of a football resume. I couldn't be more proud of them! For the underclassmen, the quest for the 3-peat is coming soon!"
O-A/E's Noah Currier is one of those seniors. He got the Aggies on the board in the middle of the second quarter with a 71-yard dash down the sideline, ducking and weaving his way around a host of Cardinals' tacklers. Currier finished with 166 yards on the ground. Currier teammates Bodie Hyde and Connor Scott added rushing touchdowns as well, with Hyde's coming after OAE recovered an onside kick to start the second half and cut Randolph's lead to 28-20.
"I am super proud of our guys," Hyde noted. "After we lost last year to Tioga in the state semis, we knew we had to put in the work to become successful again and get to this point in the season. Honestly, we worked so hard through the hot days in august, double practices, giving all we had each game and practice all season long – we chose the pain of sacrifice over the pain of regret … we left it all out there today and our guys should be proud of themselves … I'm proud of them and I'm proud of coach."

And coach Winter is proud of them as well. "I couldn't be more proud of this team, especially for this group of seniors … this is the first time they have faced adversity (November 21) all year and we kept working hard all game. They had a very physical game plan, ran right at us and 'punched' us in the mouth but we fought hard for twelve rounds."
Randolph will take on the defending Class D champion and the state's top ranked Class D team Tioga on Friday, November 25 at Union-Endicott High School. Kickoff is slated for 3 pm.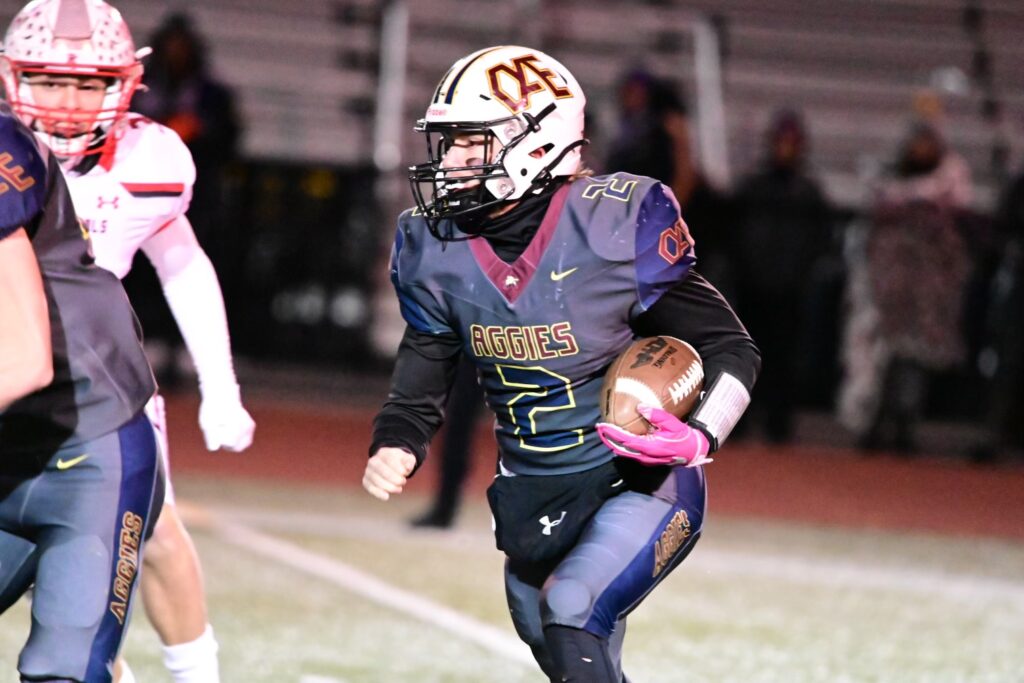 NOTES:
-O-A/E Senior LB's Brayden Smith (17) and Aiden Warner (13) combined for 30 tackles on the night; Hyde added 12 tackles as he continued to shine on both sides of the ball
-OAE senior Kyle Porter showed his football versatility once again this week … he threw a 32 yard pass, caught ten yarder, scored a touchdown on a fumble recovery and intercepted a pass
-Randolph QB Carson Conley found a wide open Jaiden Huntington at the start of the second quarter for a 44-yard touchdown pass
-Randolph's 42 points were the most give up all season by O-A/E and likewise, O-A/E's 26 were the most give up by Randolph
-Randolph last won a Class D State Championship in 2014 which capped a three-peat for the Cardinals
-O-A/E finishes the season with an 11-1 record, while Randolph heads into the state semis at 11-0