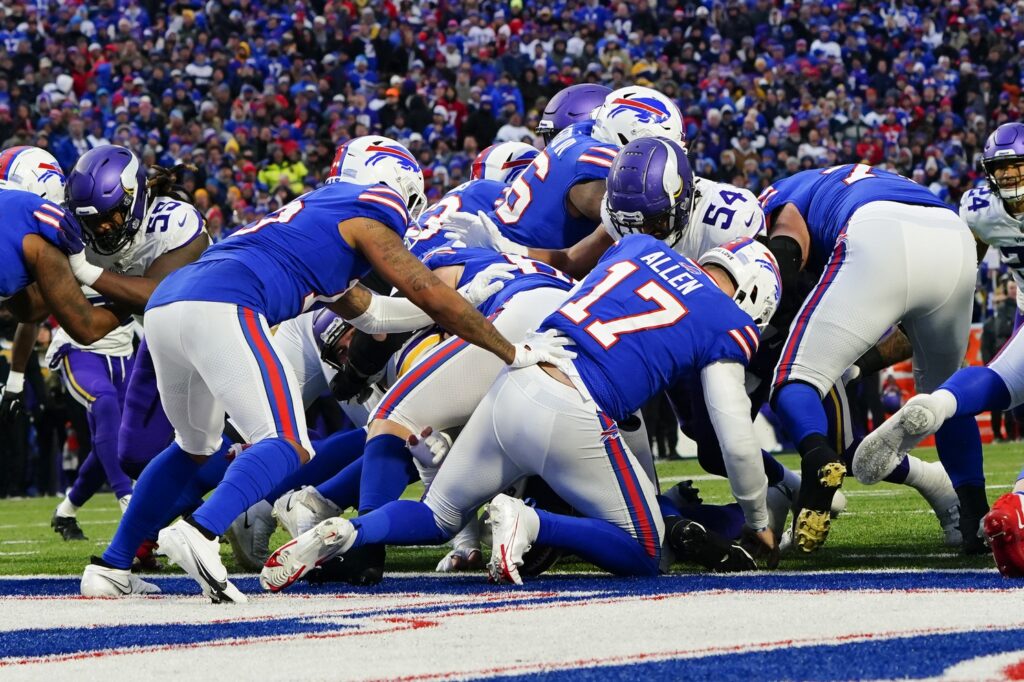 As originally seen on the Rochester Press Box
When Josh Allen fumbled away a chance to beat the Minnesota Vikings at his own goal line last week, he was playing fast and loose with some infamous NFL history. On a strictly subjective basis, it was very nearly the single worst play in NFL history. Thank God for Joe Pisarcik.
It was Week 12 of the NFL season in 1978. Pisarcik was a second-year quarterback for the New York Giants in a home game against the Philadelphia Eagles. He played well that day, throwing a couple of touchdown passes to put the Giants in position to win. Up 17-12 with 1:11 left, and the Eagles with no time outs, New York was running out the clock.
Now a couple of things to understand here. There was no victory formation back then. There were no kneel downs. It wasn't considered sporting. A quarterback had to fall on the ball and as often as not, take a hit in doing so. It was 3rd and 1, so, it wasn't a total shock when offensive coordinator Bob Gibson called for Pisarcik to hand the ball off to running back Larry Csonka. It was the last call of Gibson's coaching career.
Pisarcik lost control of the ball and never got it to Csonka. The fumble one-hopped right into the waiting arms of Philadelphia's Herm Edwards, who went 29 yards for the game winning touchdown. Just like that. The game propelled the Eagles to a playoff berth. The Giants in need of a scapegoat, the very next day, fired Gibson, who never coached again. Nor would he ever talk about the play. A silence he maintained until his death seven years ago.
Pisarcik wound up with an eight-year NFL career that concluded, ironically, in Philadelphia. And we remember him now for saving our own Josh Allen from authorship of the league's worst play ever.