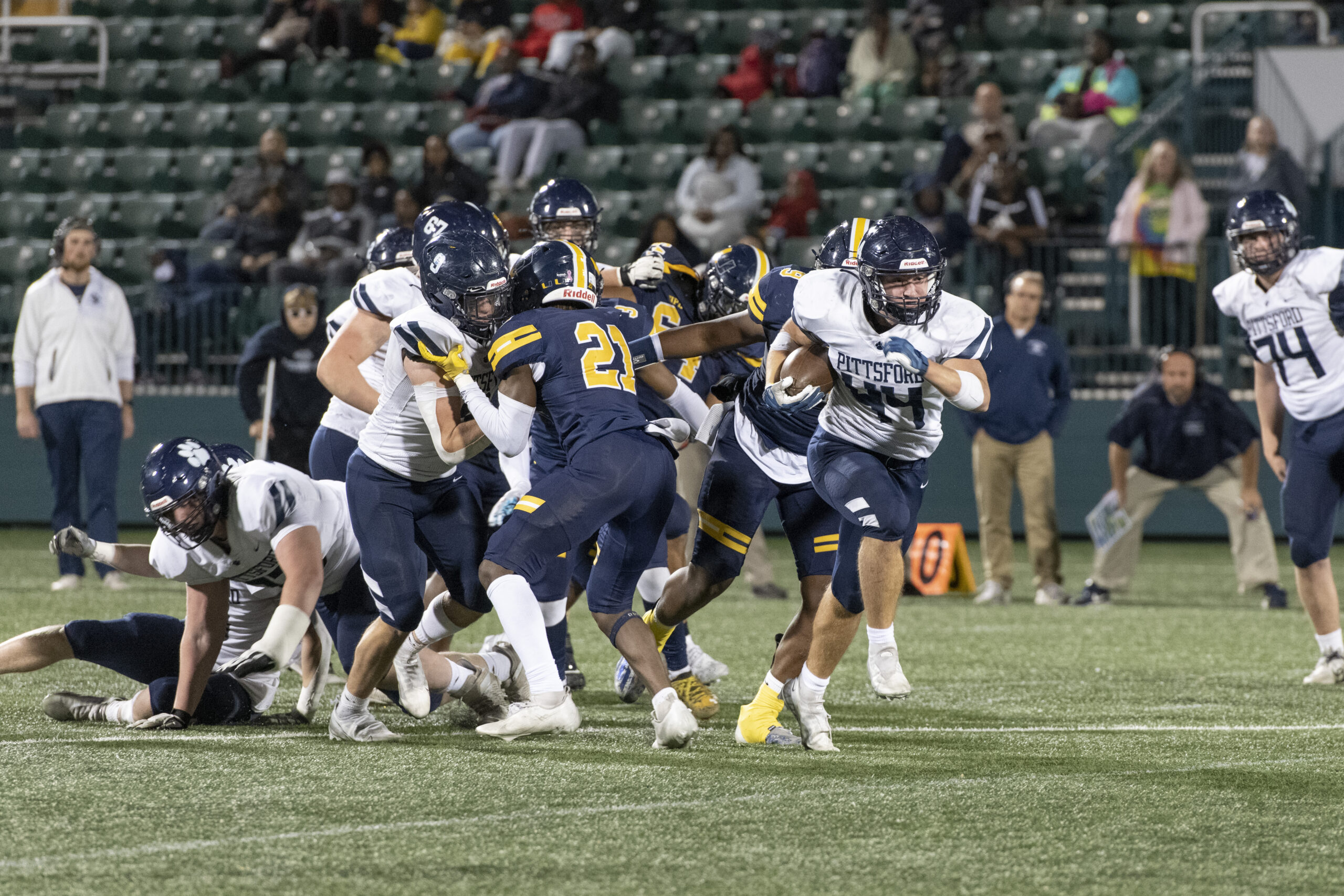 Pittsford football's season came to an end on Friday in the New York State tournament after a 27-6 loss to Christian Brothers (II) from a snowy Guilderland High School.
Nathan Rodi finished off the Panthers' second offensive drive late in the first quarter when the senior bounced out wide to the left side, and got up field for an 18-yard touchdown, his tenth rushing score of the season. The score came on the fifth play of the drive after Rodi set the team up at CBA's 35-yard line when he stripped quarterback Donald Jones on a 3rd-and-3. The linebacker came rushing downhill from the 47, broke free from a block and got low to make the tackle at the 36, and Gnat Fomin came up with the recovery.
Pittsford (5-7) entered the tournament as an at-large representative out of Class AA, after falling to McQuaid in the Class AA finals.
For Christian Brothers, Jones scored three touchdowns, including a 30-yard keeper up the right side that tied the game 2:49 into the second quarter. The junior ran up the middle for a one-yard score late in the same quarter, and broke lose for a 29-yard run on a first-and-20 in the third quarter.
Jahmir Pitcher added a 48-yard rushing score with 11:45 left in the game.
Sophomore Jake Marra sealed the victory with an interception on a 2nd-and-24 from Pittsford's 20-yard line.
Referees ended the game with 5:29 remaining in the fourth quarter as the result of an on-field fight.
Pittsford was without senior quarterback, Caleb Lewis who was sidelined with an injury.