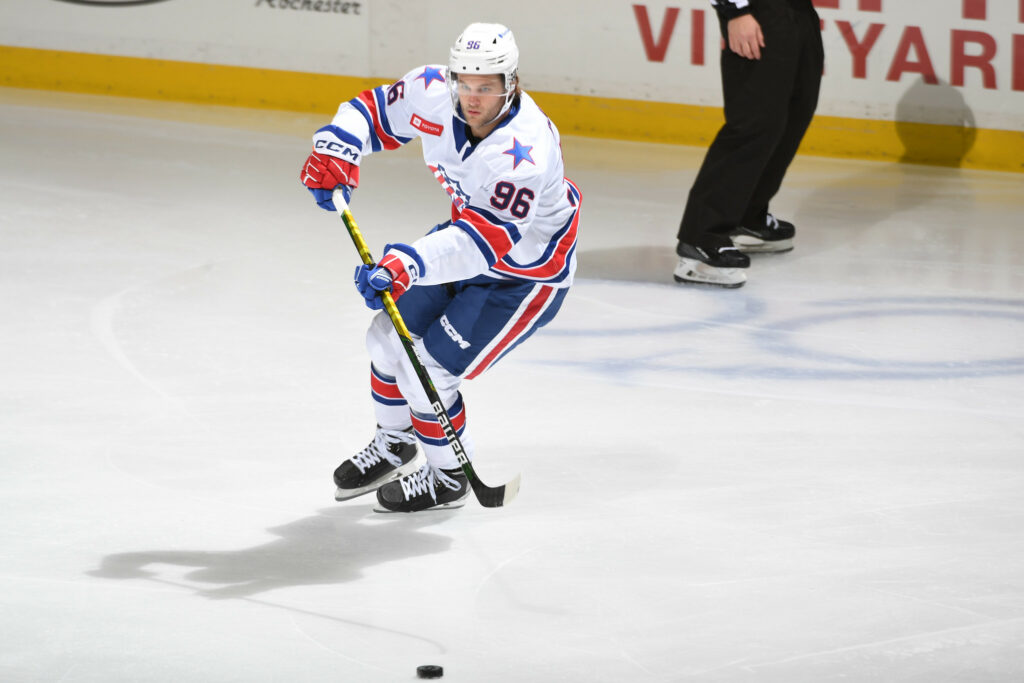 By KEVIN OKLOBZIJA
The 75-minute drive down the New York State Thruway from Buffalo to Rochester can provide plenty of time for quiet reflection, as Anders Bjork learned.
One day you're in the NHL with the Buffalo Sabres; the next day you're headed to the American Hockey League's Rochester Americans.
For the past three years, Bjork had been a National Hockey Leaguer, first with the Boston Bruins, then with Buffalo after an April 2021 trade. But now he's come to a crossroads, and he knows it.
Which is why he says he's determined to not only get better, but to also be the best teammate he can be and show the Amerks' stable of talented but young forwards what it takes to excel.
The lesson he provided on Wednesday: how to persevere, and then conquer.
Bjork, playing his first game of the young season, was hardly a star, but when it mattered most, he delivered and provided the Amerks with a 4-3 (of course) victory over the Belleville Senators at Blue Cross Arena at the War Memorial.
Bjork's perfect snap shot into the top right corner of the net off a two-on-one fastbreak with Kale Clague 3:29 into overtime capped the comeback victory for the Amerks (2-1), who trailed 3-2 after two periods.
"I wasn't super pleased with my play overall but the goal at the end definitely felt good," said Bjork, who produced 5 goals, 3 assists and 8 points in 58 games for the Sabres last season.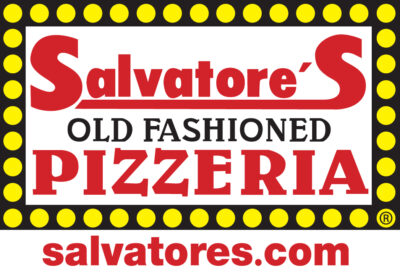 Brandon Biro and Sean Malone scored first-period power-play goals and Lukas Rousek converted a slick Ethan Prow pass for the tying goal 6:58 into the third period.
Bjork displayed the finish of a goal-scorer on the winning goal. He took Clague's drop pass off the rush in the left circle and didn't hesitate, zipping a shot past the left shoulder of goalie Kevin Mandolese.
It had been a while, too. His last goal came on April 17, at Philadelphia. You need an even better memory to recall the goal before that: Dec. 14, at Winnipeg. That's a big part of why he's now with the Amerks. He cleared waivers and was reassigned on Tuesday, a move that can only be beneficial, Amerks coach Seth Appert said.
"This was done to help him," Appert said. "Kevyn (Adams, the Sabres general manager) and Donnie (Granato, the head coach) handled it very well. There's nothing hidden, it's all up front, and they talked to him.
"You can't find your game again by not being in the lineup or playing eight minutes."
Not that it's an easy decision to accept.
"Change can be tough, for sure," Bjork said. "But I have to focus on the work. I just want to improve as a hockey player and influence my teammates, push them to work harder by working hard. I'm going to work my butt off and improve."
That drive and desire are why he wasn't overjoyed with his performance on Wednesday. He knows he can play a much better 60-minute game. Or 63-minute game.
"I definitely got a little frustrated with not making plays that I'm capable of making and not winning battles I'm capable of winning.
"Winning those battles, that's a huge part of playing in the NHL. I want to show that example for the guys down here."
Same old, same old
The victory over Belleville matched what was the theme last year in the playoffs. The teams met in the best-of-three play-in round. The Amerks won both games in overtime, 4-3.
This year's Senators (2-1) are similar to last year's Senators: big, talented and willing to play an in-your-face, on-the-body style.
"They're a real good team," Appert said. "They're physically demanding and that's a heck of a challenge for our young forwards. There's not a lot of love between these two teams. A lot of respect, I respect the heck out of how they play, but not a lot of love."
Mersch injured?
Michael Mersch didn't play in the third period but Appert wasn't sure why, saying only that he was told his captain wasn't feeling well.
That may (or may not) have been due to a hit on the boards at 9:11 of the first period. Belleville's Kristians Rubins was assessed a major boarding, but Mersch continued to play until the third period.
Pilut fan club
Amerks defenseman Lawrence Pilut had his own small rooting section. His uncle, Tim, and grandmother, Nancy, drove in from their home in Detroit, the hometown of Pilut's father, Larry.