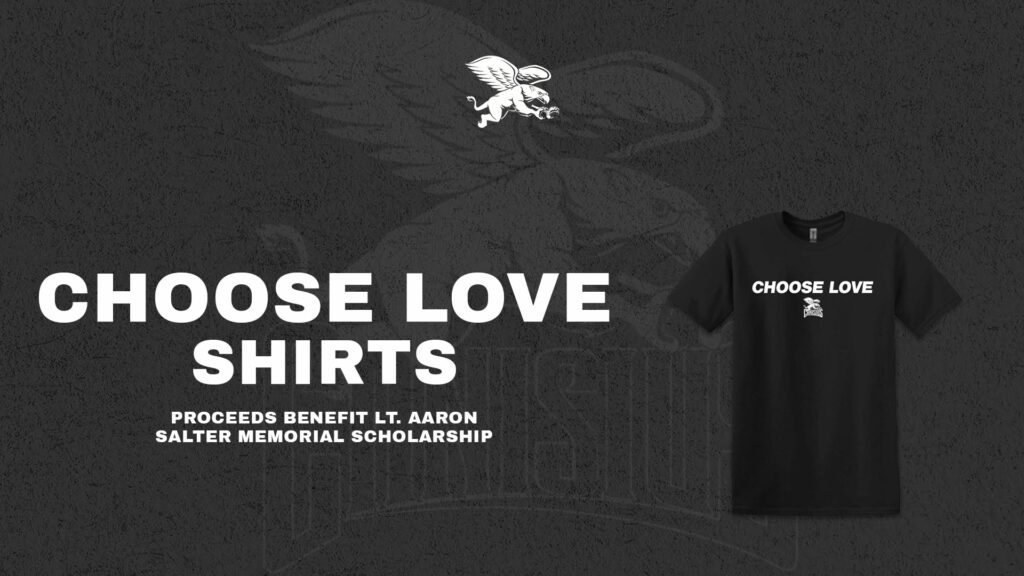 Courtesy of GoGriffs.com
The Canisius athletic department has announced it will be selling "Choose Love" T-shirts with the Canisius Golden Griffin logo to help raise funds for the Lt. Aaron Salter Memorial Scholarship Fund.
All net proceeds from the sale of these T-shirts will go directly to the Lt. Aaron Salter Memorial Scholarship Fund, which has been established to be awarded to a graduating high school senior from a Buffalo Public or charter school "whose work ethic and civic passion echo Salter's and is mechanically inclined and interested in improving upon existing technology in such a way that will make life easier for future generations."
Shirts can be purchased online through GoGriffs.com, or by CLICKING HERE. The T-shirts cost $18.
Aaron Salter Jr. was the security guard working at the Tops Markets on Jefferson Avenue in Buffalo on May 14, when a gunman entered the store and killed 10 people. Salter fired multiple times at the shooter before being shot and killed himself.
In May, Canisius College honored his life and memory during undergraduate commencement ceremonies, when it posthumously conferred a bachelor of arts degree upon Salter. Salter's son, Aaron Salter III, accepted the Canisius diploma from the College. His father needed only three credit hours – or one class – to complete his degree.
On Monday, Nov. 7, both the Canisius women's and men's basketball teams will wear the "Choose Love" T-shirts during warm-ups prior to their season-opening doubleheader at the Koessler Athletic Center. The women's team will host cross-town rival Buffalo at 5 p.m., and the men's team will start their 2022-23 season that same night versus Youngstown State, with tipoff slated for 7:30 p.m.