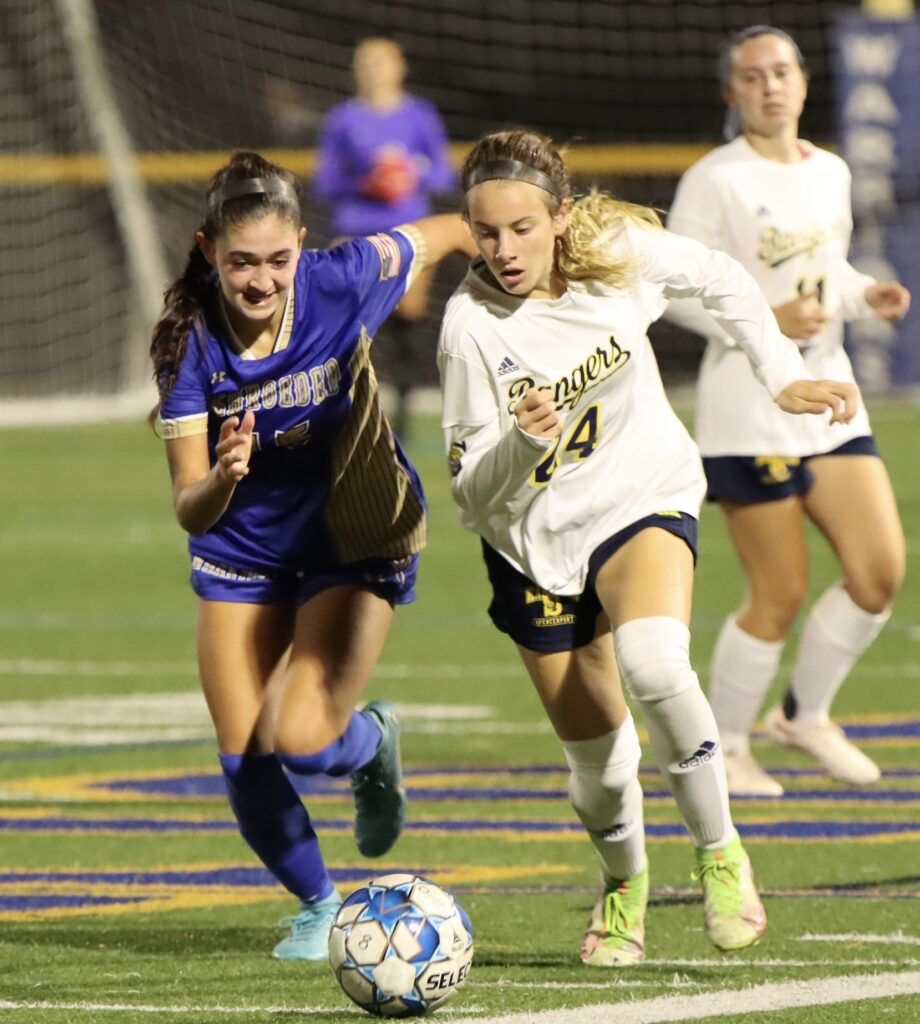 WEBSTER, N.Y. — For the second time in as many meetings this season, the girls' soccer teams from Spencerport and Webster Schroeder battled to a scoreless draw.
Goalkeepers Cate Burns (Spencerport) and Megan Fry (Schroeder) combined for 18 saves in a game that contained occasional waves of end-to-end action.
"It's been like that the last couple of times we've played them," said Schroeder head coach Kent Brown referring to the last game of the 2021 regular season that ended with the same result. "They've got a solid group. They play great soccer."
Fry made 12 saves in Tuesday's tilt including a pair that required quick reactions to corral balls played from deep within the 18-yard box.
"Megan Fry was fantastic in net," Brown stated. "Our backline was fantastic.
"Spencerport's been the best team in the area. Learning how to gut out a game like that when Spencerport was dictating play for a while, that's what's important when we get into late October when if the weather's lousy or we're playing a good team. A lot of sectional games are one-nothing. You got to learn to gut those games out."
Fry made nine saves when the two teams met on August 31st. Tuesday's effort was the senior's eighth clean sheet of the season. She has allowed just one goal this season.
Fantastic save by Megan Frey. pic.twitter.com/qZKRkvVZbX

— Paul Gotham (@PickinSplinters) September 21, 2022
"Credit to their keeper," Spencerport head coach Jamie Schneider said. "Eleven players on the field. She made some good plays just like a lot of others, but they stand out because we had some good opportunities."
Spencerport's Burns stopped six shots for her third straight shutout and fifth of the season.

Brown pointed to the overall effort of Spencerport's defense.
"Their defense is excellent. Kendall Mesh in the back is a tremendous player and so is Isabella (Fiorillo). They're terrific at winning the ball in the middle of the field and setting up the counter. They really dominated us the first 15-20 minutes. They just won everything in the middle of the field."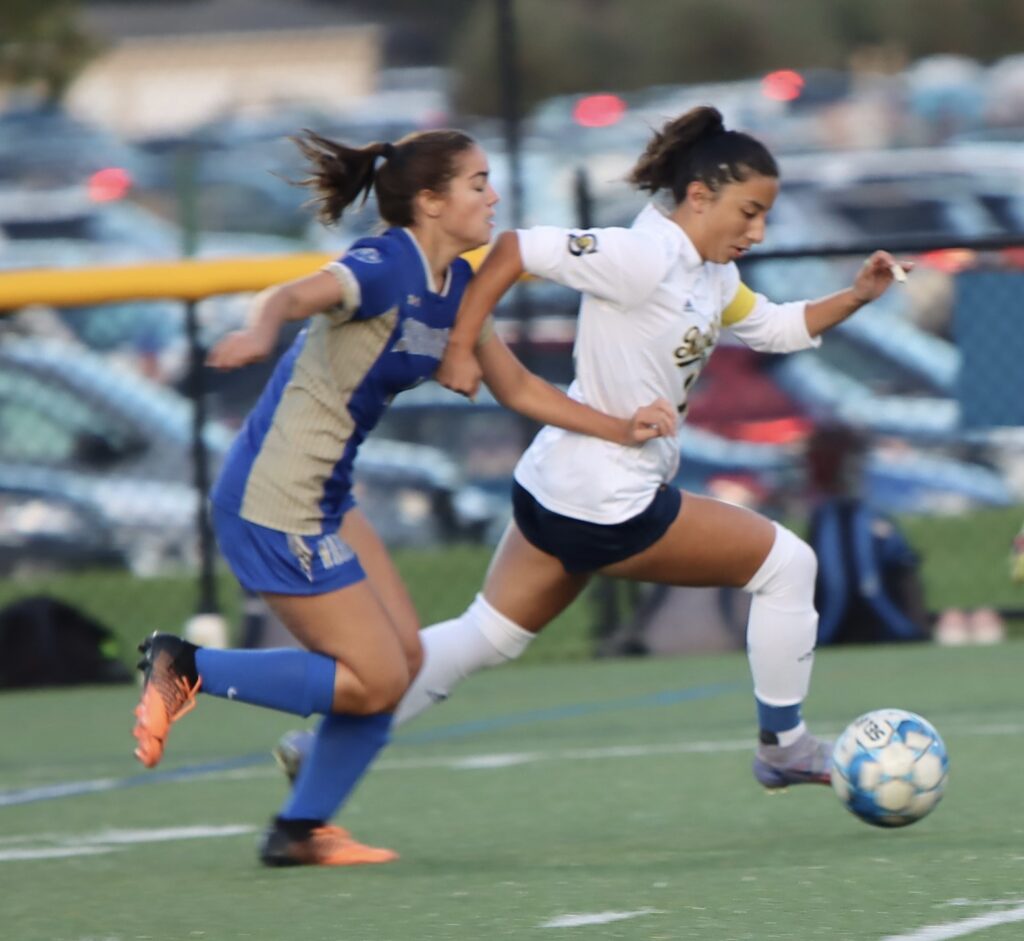 Schroeder (6-1-2) is unbeaten in its past six games.
"Once we got our feet underneath us, I thought we sorta played them even in the middle of the field," Brown noted. "I thought they were more dangerous when they were able to get the combination plays working on the sideline and come in, but our backline didn't let that many crosses get off. Spencerport's really getting good at getting the ball to the end line, developing a drop pass and scoring. We were able to sorta shut that off for good parts of the game."
Cate Burns smothers Morgan Tara's attempt. pic.twitter.com/QYLnUEvQNl

— Paul Gotham (@PickinSplinters) September 20, 2022
Spencerport (4-1-2) has averaged four goals per game in the five contests played against opponents other than Schroeder this season.
"This just feels like frustration," said Schneider who talked about the extra edge needed against a defensively sound team like the Warriors. "I think we played pretty well and created some good opportunities but not good enough to get the result that we wanted.
"I don't think we're missing much, but a few things here and there to get the result of a win that we want."
Spencerport finished with nine corner kicks in the contest. Schroeder had six restarts from the opposing end line.
Spencerport plays at Rush-Henrietta on Thursday. A 5 p.m. start time is scheduled.
Schroeder travels to Hilton on Thursday for a 7 p.m. kickoff.