GREECE OLYMPIA (4-2-0) 1
HONEOYE FALLS-LIMA (6-1-0) 4
Maria Karipidis led the way as HF-L rallied for its fourth straight win. Trailing 1-nil late in the first half, Taylor Blythe connected on the equalizer, and Karipidis supplied the next three goals. Izabela Woloszuk collected two assists. Kyleigh Dudley added an assist in the win. Emily White made 10 saves for the Cougars.
MYNDERSE (3-2-2) 5
GREECE ODYSSEY (2-4-0) 1
NORTHSTAR CHRISTIAN (7-0-0) 3
C.G. FINNEY (5-2-0) 2
Level at one heading into halftime, Ava Thomas-Guzman and Grace Kearney scored back-to-back goals to lead Northstar. Allie Skeval assisted on Thomas-Guzman's tally. Northstar's Katelyn Demarest started the scoring with an unassisted effort. Finney's Allie Frederickson provided the equalizer midway through the first half. Kate Frederickson also scored for the Falcons with an assist from Grace Groome.
LANCASTER (VI) 6
BISHOP KEARNEY/CHESTERTON (2-5-0) 0
PALMYRA-MACEDON (7-1-0) 1
AQUINAS (3-3-2) 0
Maya Ikewood connected in the 36th minute with an assist from Emma Robinson. Ikewood leads Section V with 19 goals and nine assists. Clare Boesel made two saves for a second straight shutout and fifth overall this season.
BYRON-BERGEN (7-0-0) 6
ATTICA (1-7-0) 0
Emma Starowitz had a goal and an assist in the first half as Byron-Bergen jumped to a commanding 3-nil lead. Mackenzie Hagen opened the scoring, and Kendall Phillips connected on an unassisted effort. Mia Gray added two second-half strikes while Ava Gray also found the back of the net. Mia Gray finished with two assists. Hagen and Elizabeth Starowitz had a helper apiece. Novalee Pocock made three saves for the shutout. Byron-Bergen has outscored opponents this season by a combined total of 52-0.
WHEATLAND-CHILI (6-1-2) 2
ALEXANDER (2-6-0) 1
Chyene Whitcomb scored a pair of goals, and Wheatland-Chili remained unbeaten in its past six games. Emily Parker had an assist. Keira Nash made three saves for the win.
OAKFIELD-ALABAMA/ELBA (5-3-1) 2
KENDALL (3-5-0) 0
Piper Hyde had a goal and an assist to lead O-A/E. Macy Altamirano also scored for the Yellowjackets. Christina Bartholomew provided an assist. Lily Davis made 12 saves for the shutout. Kendall's Mary Jones stopped 13 shots.
LYNDONVILLE (1-6-0) 0
HOLLEY (6-1-1) 6
Samantha Bates and Jailyn Bishop both connected for a pair of strikes as Holley remained unbeaten in its past six games. Bishop started the scoring with back-to-back in the first half. Caitlin Dobri opened the second-half scoring before Bates hit twice, and Jasmin Apicella rounded out the scoring. Alexia Renner had two assists. Emma Brady, Mia Thom, Leigha Walker and Alivia Wolf each had an assist. Layne Walker made one save for her first shutout of the season.
PEMBROKE (4-3-0) 1
NOTRE DAME-BATAVIA (6-1-1) 4
Autumn Mathisen and Arabella Rogers scored two goals apiece as ND-Batavia won its fifth straight game. Nina Bartz and Cayleigh Havens both had an assist. Rebeka Nickerson stopped four shots.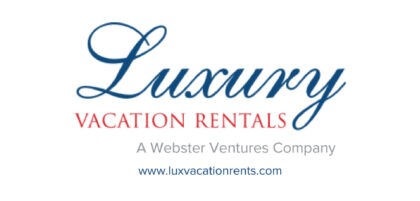 MACUS WHITMAN (6-0-1) 3
NAPLES (3-2-1) 2
Lana Burnett's unassisted goal in the 97th minute was the game winner as Marcus Whitman scored all three of its goals after halftime. Taylor Bond and Zoelle Payne also found back of the net for the Wildcats. Sophie Snyder made 11 saves for the win.
HONEOYE (3-3-1) 7
SOUTH SENECA (2-4-0) 0
Leah Green and Sydney Pulver scored two goals apiece to lead Honeoye. Alyssa Bailey accounted for a goal and two assists. Ashley Thomas had a goal and an assist. Ava Higgins also scored for Honeoye. Green, ALexa Colon and Chelsie Odenbach each had an assist. Mickayla Scheele made 10 saves for the shutout.
DUNDEE/BRADFORD (3-2-2) 5
RED JACKET (0-5-0) 1
Kendall Parker netted a hat trick, and Madison Hughes added a brace to lead Dundee/Bradford. Parker, Riley Stinson, Adalyn Tham, Abigail Gleason and Meygan Thompson each had an assist in the win. Red Jacket's Jenna North started the scoring with an assist from Brooklyn Vienna. Red Jacket's Briella Commisso made 14 saves.
MIDLAKES (3-2-1) 2
WAYLAND-COHOCTON (2-6-0) 0
MOUNT MORRIS (2-3-0) 2
LIMA CHRISTIAN (0-5-1) 0
BOLIVAR-RICHBURG (4-4-0) 2
FRIENDSHIP/SCIO (3-3-1) 4
CUBA-RUSHFORD (3-3-0) 0
CANISTEO-GREENWOOD (6-1-0) 3
Sarah Coddington opened up the scoring one minute into the game when she finished off an assist from Kylie Williamson. Two minutes into the second half, Williamson had an unassisted goal. At the 23-minute mark Williamson scored her second unassisted goal. C-G outshot Cuba-Rushford 16-2. Brooke Burd made two saves for the shutout.
ARKPORT/CANASERAGA (1-7-0) 2
HAMMONDSPORT (2-4-1) 3