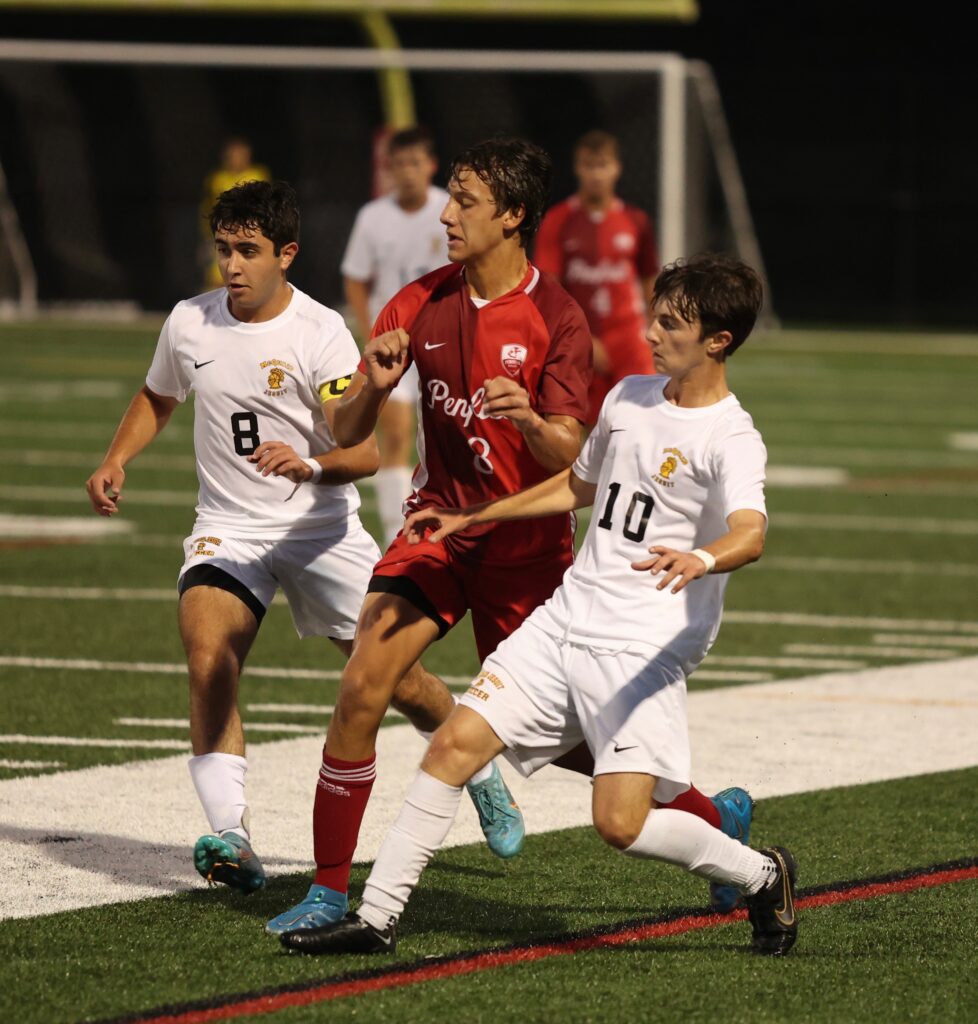 WEBSTER THOMAS (6-1-0) 2
FAIRPORT (7-1-0) 1
Cole Hastings and Boston DeWitte connected on first-half goals as Webster Thomas won its sixth straight game. Cory Jarvis and Hastings had an assist apiece in the win. Fairport's Myles Palmer netted his 12th goal of the season. Ben Teasdale assisted on the play.
BRIGHTON (2-5-1) 1
SPENCERPORT (5-2-0) 5
Justice Hinman finished with two goals and an assist, and Spencerport won its third straight game. Hinman opened the scoring with an assist from Andrew Wiebeld. The Rangers pulled away in the second half behind tallies from Joey Weaver, Frank Grad and Kyle Milburn. Josiah Warrington and John Choate both had an assist.
CANANDAIGUA (1-4-2) 4
RUSH-HENRIETTA (1-6-1) 1
Zane Mullally collected two goals and an assist to lead Canandaigua. DJ Spychalski and Jonah Lawrence added a goal apiece for the Braves. Liam Furmansky and George Spinelli both had an assist. Owen Scheussler made six saves for the Braves.  John Pampoukidis scored for Rush-Henrietta with an assist from Joe Otumfuo. Tom Proctor stopped eight shots for the Royal Comets. 
PITTSFORD MENDON (2-6-0) 2
HONEOYE FALLS-LIMA (0-4-3) 1
Matthew Woods scored a pair of goals to lead Pittsford Mendon. Luke Westervelt assisted on a first-half strike from Woods, and Salah Altjawi had the helper on a second-half strike. Brandon Pritchard accounted for HF-L's score with an assist from Madut Mathuc.
IRONDEQUOIT (3-5-0) 1
VICTOR (3-3-1) 2 OT
Thomas Gravino connected on a golden goal late in the first overtime session to lift Victor. Gravino assisted on a first-half tally from Tyler Pero. Bailey Connor supplied Irondequoit's score with an assist from Carraig Jones.
McQUAID JESUIT (4-0-1) 2
PENFIELD (3-3-0) 0
Jacob Sevene snapped a scoreless tie midway through the second half and added a second tally with an assist from Oliver Aguirre. McQuaid has posted four straight shutouts.
GATES CHILI (1-4-1) 8
WORLD OF INQUIRY/EDISON/FRANKLIN/SOTA (2-3-0) 1
Giovanni Buonomo and Sebastian Guerrero finished with a hat trick apiece to lead Gates-Chili. The duo combined for three first-half scores to give the Spartans a lead they did not surrender. Sherome Stephens also found the back of the net with a pair second-half strikes. Guerrero had two assists in the win while Buonomo added one helper. Eli Speidel, Tyler Hasman, Jakob Emanuele, Logan Feissner and Michael Ringleberg had an assist apiece.
WILSON/REC (1-3-0) 1
GREECE OLYMPIA (4-4-0) 5
William Buttino had two goals and an assist while Mohamed Mohamed added a tally and an assist to lead Olympia. Amanh Douangdala and Gage Carlenius also scored for the Spartans who won their second straight game. Josh Palmgreen contributed an assist in the win.
EAST/NE COLLEGE PREP (0-5-0)
NEWARK (5-3-0) 4
Doug Wells scored twice while Luciano Rank and Tony Kanaley added a goal apiece to supply the Newark offense. The game was ended at the 50-minute mark due to the weather.
NORTHSTAR CHRISTIAN (2-3-1) 0
MARION (5-2-1) 1
Michael Phillips connected in the 64th minute to lift Marion. Aidan Miller assisted on the play.
DANSVILLE (3-5-0) 0
AVON (7-0-0) 2
Lee Hartke scored a goal and added an assist while Christopher Kashorek made five saves for Avon's fourth straight shutout. Austin Lattuca also scored for the Braves. Dominic Patti had an assist. Dansville's Cameron Delaney stopped eight shots.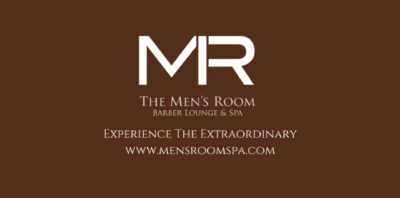 HORNELL (6-1-0) 7
LETCHWORTH/WARSAW (1-6-0) 0
Shawn Rose amassed a goal and five assists to lead Hornell to its fifth straight win. Jack Emo added two goals and an assist. Eric Ross, Spencer Hopper, Wyatt Argentieri and Liam Khork each found the back of the net. Genarro Picco contributed an assist. Hornel led 6-nil at halftime. The shutout was the fourth this season for Hornell.
KESHEQUA (6-1-0) 2
WELLSVILLE (3-5-0) 0
Nathan Thayer finished with a goal and an assist as Keshequa won its fourth straight game. Section V's leading scorer added a second-half goal. Hinrich has 16 goals and three assists on the season. Aiden Howe accounted for an assist. Grey Miller made five saves for a second straight shutout.
BYRON-BERGEN/ELBA (7-1-0) 7
LYNDONVILLE (1-4-0) 1
Six different found the back of the net, and Byron-Bergen/Elba won its seventh straigght game. Carter Prinzi opened. Colin Martin, Jack Farner, Noah Clare and Manny Aragon added first-half strikes for a commanding lead heading into the break. Nick Zwerka and Colin Rea added second-half scores. Farner and Rea had two assists apiece in the win. Martin, Braedyn Chambry and Haydin Perez contributed an assist apiece.
ANDOVER/WHITESVILLE (1-6-0) 1
GENESEE VALLEY/BELFAST (3-3-0) 4
Evan Turybury scored two goals to lead Genesee Valley/Belfast. Alessandro Marotca and Sal Gambino also tallied in the win. Canaan Sullivan and Matt Cater had an assist apiece. Landon Ordway scored the Andover/Whitesville goal with an assist from CJ Estep.
ARKPORT/CANASERAGA (4-4-0) 0
DUNDEE/BRADFORD (4-2-0) 1
Ian Pavlina connected on a first-half goal with an assist from Miguel Candela. Jeremy Stiles posted his second shutout of the season.
ALFRED-ALMOND (2-5-0) 1
HINSDALE (1-5-0) 0
Nolan Tormey's first-half goal proved to be the difference. Max Bogibekov had an assist on the play.
JASPER-TROUPSBURG (3-4-0) 0
FILLMORE (6-0-0) 6
Mitchell Ward finished with four goals including a first-half natural hat trick to lead Fillmore. Henry Sardina had a goal and two assists while Eben Schilke also scored for the reigning state finalists. Aiden Wagner, Damon Wood and Zach Sisson each had an assist. Luke Colombo made four saves for his fourth shutout of the season.
HAMMONDSPORT (3-3-0) 2
CANISTEO-GREENWOOD (3-4-0) 3
Thomas Sirianni had two goals, and Gavin Bob opened the scoring for Canisteo-Greenwood. Jaxon O'Brien and Aidan Stewart both contributed an assist.