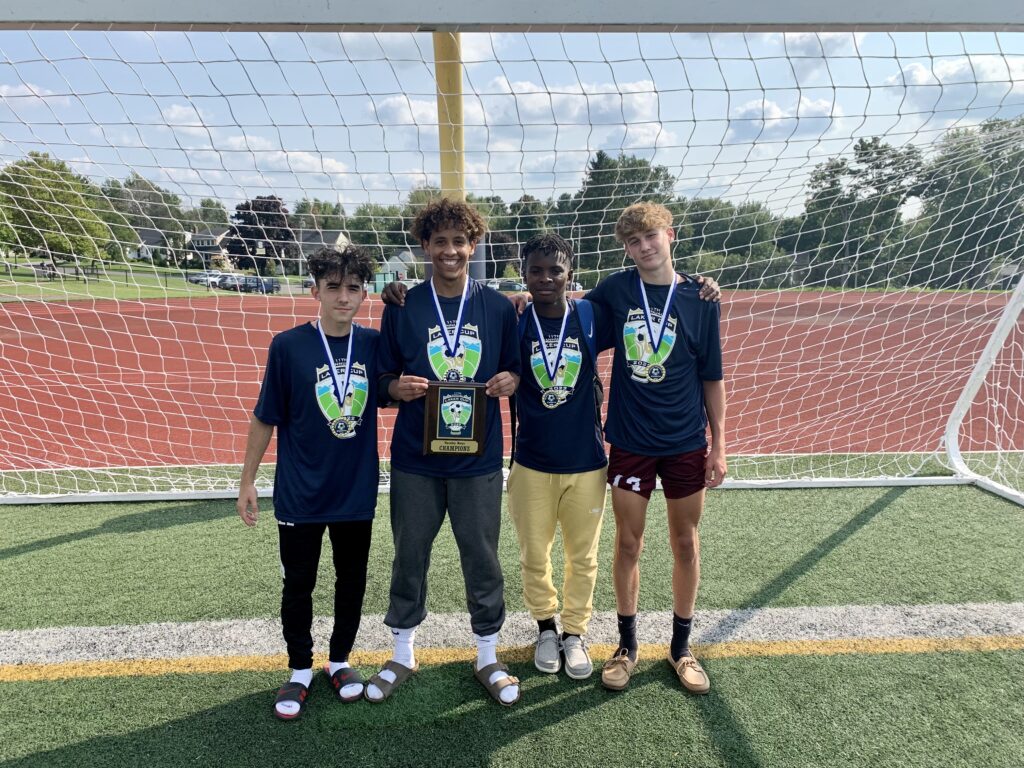 HILTON (4-2-1) 0
FAIRPORT (7-0-0) 1
Anthony Nesser scored a second-half goal, and Fairport completed a regular-season sweep of its Monroe County Division I rival. Nate Russo made six saves for his third shutout of the season and second against the Cadets. Ben Teasdale had an assist.
CHURCHVILLE-CHILI (4-2-1) 1
PITTSFORD SUTHERLAND (5-1-1) 1
Will Hanford scored an early goal for Sutherland. Jaden Sanza found the back of the net for Churchville. Elijah Bailey had an assist on the play.
WEBSTER THOMAS (5-1-0) 2
IRONDEQUOIT (3-4-0) 0
Caleb Jones and Cory Jarvis scored a goal apiece for Thomas. Boston DeWitte and Charlie Petzing both added an assist. The shutout was the fifth straight for Jason Riek and the Titans.
BROCKPORT (1-6-0) 0
RUSH-HENRIETTA (1-5-1) 2
Geremy Barnwell and Jacob Wood both scored second-half goals to pace the R-H offense. John Pampoukidis had an assist. Tom Proctor made six saves for the shutout.
HONEOYE FALLS-LIMA (0-3-3) 1
CANANDAIGUA (0-4-2) 1
Brandon Pritchard scored the HF-L goal with an assist from Madut Mathuc. Trent Wager made 10 saves for the Cougars. Zane Mullaly answered with an unassisted effort for Canandaigua.
PITTSFORD MENDON (1-6-0) 0
VICTOR (2-3-1) 1
Thomas Gravino connected on an unassisted effort in the 70th minute for the game winner. The shutout was the second this for Victor.
CLARENCE (VI) 5
BRIGHTON (2-4-1) 1
Chase Alexandre accounted for Brighton's lone goal with an assist from Matthew Piccone.
GREECE ODYSSEY (4-2-2) 3
GENEVA (2-4-0) 1
Trailing 1-nil at halftime, Odyssey scored three unanswered goals. Alex Cardinal converted a penalty kick to start the scoring followed by AJ Rebis and Pablo Gonzalez. Justice Noble accounted for two assists. Nate Rusinko gave Dansville a 1-nil lead with an assist from Ryland Dunham.
WORLD OF INQUIRY/EDISON/FRANKLIN/SOTA (2-2-0) 0
GREECE ATHENA (5-2-0) 3
Three different players found the back of the net, and Athena won its fourth straight game. Julian Rodriguez opened with an unassisted goal in the first half. Julian Montagliano and Landon Ambeau added second-half tallies. Adam Piendel contributed an assist.
AQUINAS (4-2-1) 3
ST. FRANCIS (VI) 1
Alfonso Vito connected on a pair of first-half goals, and Aquinas went on to win its third straight game and claim the 11th Annual Laker Cup hosted by Skaneateles High School. Ali Shabani and Iesa Mohammed assisted on Vito's team-leading fifth and sixth goals of the season. Charlie Sorenson added a second-half tally with help from Thomas Valentino. Mohammed, Shabani, Vito and Charlie Sorensen earned All-Tournament team honors.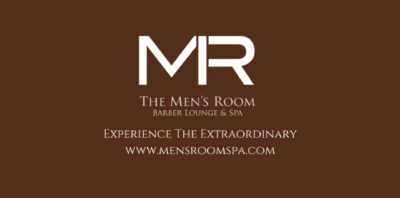 ST. MARY'S (VI) 0
McQUAID JESUIT (3-0-1) 5
Andrew O'Neill accounted for two goals and an assist to lead McQuaid. Trey Leo, Sam Leone and Hayden Davis added a goal apiece. Kevin Miller and Marco Pilato both had an assist. The shutout was the third straight for McQuaid.
WESTHILL (III) 1
BISHOP KEARNEY/CHESTERTON (5-0-0) 2
Oscar Simms and Josh Baraka scored a goal apiece to lead Kearney. Aidan Kharroubi and Ezra McMullen both had an assist in the win.
ATTICA/ALEXANDER (5-0-0) 8
ROCHESTER PREP/VERTUS/RACS (0-4-0) 0
Simon Lamparelli finished with a hat trick while Ryan Meides had two goals and an assist to lead Attica/Alexander. Jack Janes, Brayden King and Carter Gorski added a goal and an assist apiece in the win. Joe Parkhurst and Gavin Shultz both had an assist.
HORNELL (5-1-0) 7
DANSVILLE (3-4-0) 1
Wyatt Argentieri had assists on first-half goals from Liam Khork and Eric Ross as Hornell opened a 3-1 advantage in the first 40 minutes. Liam Khork, Eric Ross and Wyatt Evingham had a goal apiece in the first half. Jack Emo found the back of the net twice in the second half while Gates Miller and Shawn Rose both had a tally after the break. Argentieri and Rose both finished with three assists. Jacob Ponticello also had a helper. The win was the fourth straight for Hornell.
LE ROY (3-3-0) 2
LETCHWORTH/WARSAW (1-5-0) 1
Patrick Klump scored the lone Letchworth/Warsaw goal.
CALEDONIA-MUMFORD (4-2-0) 3
MOUNT MORRIS (4-2-0) 9
Navier Ford scored four goals while teammates Payton Bownds and Ben Bacon added two markers apiece as Mount Morris won for the second time in three games. Jack Lonsberry converted a penalty kick to round out the Mount Morris scoring. Lonsberry also had three assists. Bacon, Owen Yencer, Mason Santini, Chase Young and Eduard Colon each had an assist. Kaden Vanelli scored twice for Caledonia-Mumford. Kylor Vanelli started the scoring for the Raiders. Jacob Meierer and Tyler McClurg both had an assist.
GENESEO (3-2-0) 1
PAVILION/YORK (5-1-0) 4
Four different players found back of the net, and Pavilion/York won its second straight game. Mason Gilkes started the scoring and Landen Stoddard gave P/Y a 2-nil lead at halftime. Zack Tillotson and Jon King added second-half tallies. Kyan Tiede added two assist. Evan Kingston had one helper. Owen McDonald scored the lone Geneseo goal with an assist from Sam Chanler.
HAVERLING (1-5-0) 1
WAYLAND-COHOCTON (4-3-0) 2
Connor Perry's golden goal eight minutes into overtime lifted Wayland-Cohocton to a second straight win and fourth in the past five games. Mehlenbacher Isaac started the scoring for the Eagles. Vanyo Nielsen had an assist on both goals.
AVON (6-0-0) 10
BLOOMFIELD () 0
Lee Hartke and Dominic Patti finished with a hat trick apiece to lead six different scorers, and Avon posted its third straight shutout. Hartke and Patti accounted for six first-half goals when the Braves jumped to a 7-nil lead. Hudson Volpe, Gavin Waide, Trevor Stroud and Jack Fitzsimmons added a goal apiece. Austin Lattuca and Evan Masten contributed two assists apiece while Patti, Stroud and Volpe each had an assist.
PERRY (0-6-0) 0
BYRON-BERGEN/ELBA (6-1-0) 4
Braedyn Chambry posted a hat trick, and Byron-Bergen/Elba won its sixth straight game. Colin Martin accounted for assists and Chambry's first two goals of the game. Carter Prinzi also had an assist. Manny Aragon added the final goal with help from Jack Farner.
LIMESTONE (VI) 0
FILLMORE (5-0-0) 1
Layton Sanasith's first-half goal was the difference. Mitchell Ward assisted on the play. The shutout was the third this season for Fillmore.

ARKPORT/CANASERAGA (4-3-0) 1
NAPLES (4-1-0) 2
Raul Prieto Mendez netted a pair of second-half goals, and Naples won its fourth straight game. Mendez converted a penalty kick to open the scoring. Traugott Uhlen accounted for an assist on the latter tally.
JASPER-TROUPSBURG (3-3-0) 2
CANISTEO-GREENWOOD (2-4-0) 3
Jaxon O'Brien scored twice including the go-ahead goal in the second half. Aidan Stewart converted a penalty for Canisteo-Greenwood while Andrew McCarthy and Thomas Sirianni had an assist apiece. Robert Bradley and Cayden Lawson accounted for the Jasper-Troupsburg goals. Landon Zver and Maxim Repesco had an assist apiece.