BY JONATHAN SKUZA
CHURCHVILLE, N.Y. —The Hilton Cadets' head coach Rich Lipani earned his 200th career victory in Section V football with a win over the Churchville-Chili Saints 34-12 Friday evening.
"I've been around coaching for a long time," Hilton's head coach Rich Lipani stated about the milestone. "You gotta coach a lot of years in football to get 200 wins. You only play eight or nine games a year. The coaching staff is my best friends. We've had a lot of great players over the years and you win because you got great players."
Lipani became the fifth coach in Section V football to reach the milestone.
The Cadet offense was led by running backs Robert Lowry and Jeffery Broadnax. Lowry ran 14 times for 122 yards and one rushing touchdown. Broadnax ran for 80 yards on 20 attempts and scored once on the ground. Lowry also had a great night on the defensive side of the ball with two interceptions. Nick Fede also got an interception for the Cadets that he ran back for six.
"They ran well," Lipani stated about Lowry's and Broadnax's performance. "They've been two good backs trying to split the carries a little bit. Robert [Lowry] had a great game. He's got great speed, a great change of pace. Jeff [Broadnax], a little more of a power and Robert is quick."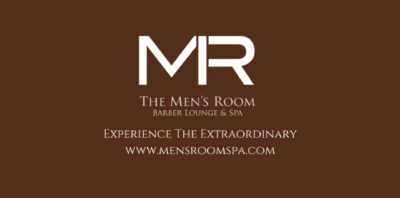 Hilton's quarterback Tyler Letcher threw for 73 yards with a passing and rushing touchdown.
Hilton opened the scoring with a five-play drive that ended with a passing touchdown from Letcher to wide receiver Nicolas Castellana from 34 yards out.
Fede recorded his interception with a pick-six on the first play of Churchville's next possession to put the Cadets up two scores just 2:16 into the contest.
The following Hilton possession, they drove down the field in under five minutes in nine plays that ended in Broadnaxs' rushing touchdown from four yards to put Hilton up 21-0.
Hilton had another long drive that took nine plays and over five minutes, leading to Letcher finding the end zone with a QB sneak on the one-yard line.
Lowry got his lone rushing touchdown of the night on a 13-play drive by Hilton that took almost nine minutes in the third quarter. Lowry found the end zone on a five-yard run to score the fifth Cadet touchdown.
The Cadets ran the ball for the majority of the game, running 50 ground plays in the contest on Friday.
"It's that style we play," Lipani stated about running the ball 50 times. "We're very physical. Our offensive line is excellent. Our backs ran well tonight. We want to control the ball and be physical. Our goal was to dominate up front tonight."
The offensive leaders for Churchville-Chili were quarterback Tyler Meisenzahl with a passing touchdown, Maximus Tomaszewski with a receiving touchdown, and Ricardo Lagares with a rushing touchdown.
Patrick Hoff and Brock Osborne led the defense with an interception each.
Hoff led the Saints to their first score with his interception where he ran it back all the way to the Hilton nine-yard line right before halftime. Meisenzahl found Tomaszewski for the score as the clock expired.
Lagares punched in his touchdown from eight yards out in the fourth quarter.
Churchville-Chili (1-2) remains at home as they take on Spencerport next Friday, Spetember 23.
Hilton (2-1) will play Greece Olympia/Odyssey at home next Friday, September 23.