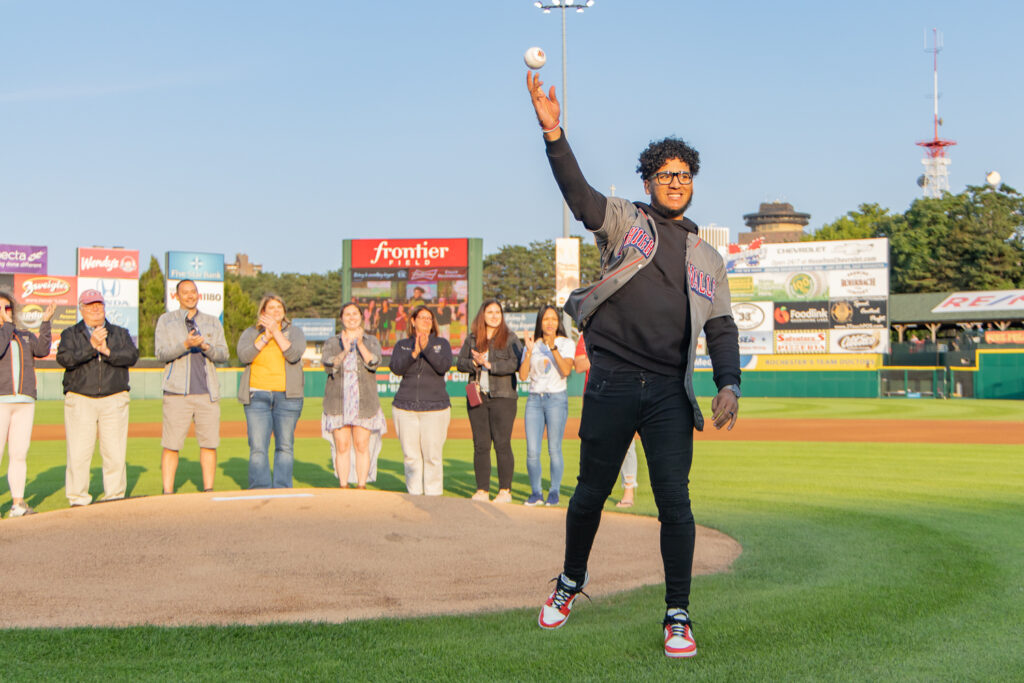 On July 30, 2021, Daniel Brito of the Lehigh Valley IronPigs nearly died at Frontier Field. The third baseman became wobbly after a foul ball during the first inning. A group that included Rochester Red Wings manager Matthew LeCroy ran to him in time, helping him to the ground as he lost consciousness.
"I've really never been part of a scarier moment," said Lecroy, who has been involved in organized baseball for decades.
An ambulance rushed Brito to Strong Memorial Hospital. Doctors discovered that a rare birth defect called arteriovenous malformation (AVM) had caused a brain hemorrhage that resulted in seizures and a brain bleed. The then-23-year-old from Venezuela would spend a month in a coma, undergoing surgeries and then fighting an issue with his lungs that required him to be put on a ventilator. In a February article for The Athletic written by Matt Gelb, URMC neuromedicine ICU director Debra Roberts said that Brito would have likely died before getting to a hospital if the incident had happened in "a lot" of minor league cities. Even at Strong, his condition was precarious.
"He was incredibly sick," Roberts said on Thursday. "I thought he was going to die on at least three different occasions."
But Daniel Brito survived, and on Thursday, he was in Rochester. He is not only alive, but he is also working to resume his career. With fans, teammates, and the doctors who saved him watching on, Daniel Brito walked onto Frontier Field and threw a strike to IronPigs first baseman Darick Hall. He met and embraced some of the doctors on hand before doing the same with LeCroy and some of his own Lehigh Valley teammates.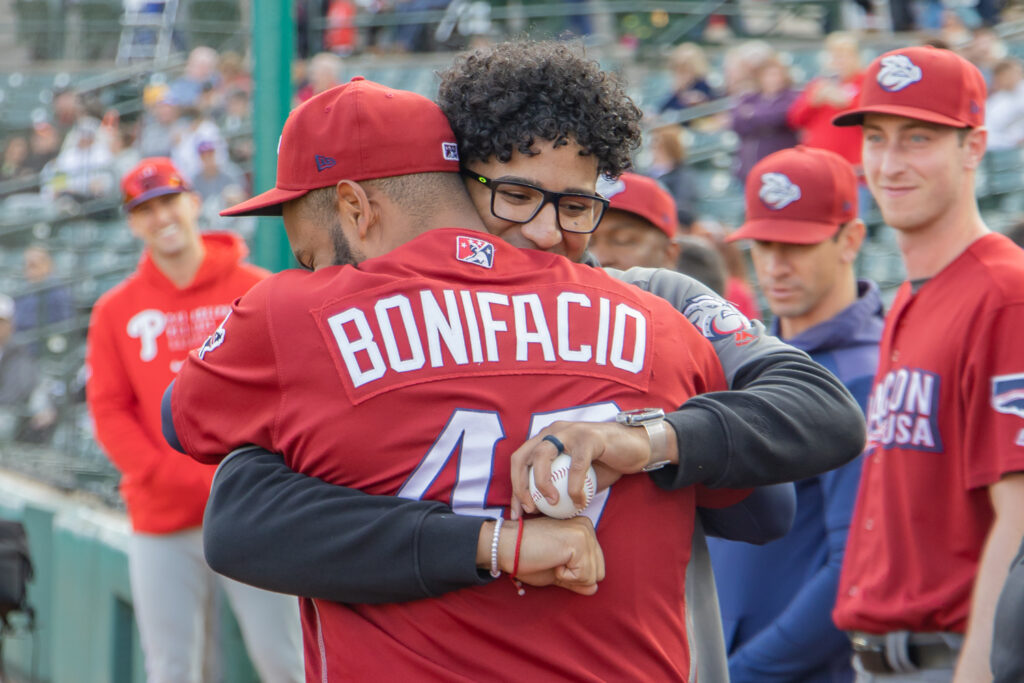 He hopes it is just the latest step towards getting back to a career interrupted.
"[I'm] motivated to get back onto the baseball field," he said through interpreter Ed Diaz shortly after his first pitch.
"[I] just feel like everything is great, [I'm] getting back to not just the AAA feeling, but trying to have the opportunity to play one more time."
He hopes to play internationally sometime in the coming months, he said, and then go from there.
It's something few people expected in 2021. Even once he came out of his coma, he had to embark on a long path of physical therapy and rehabilitation. His left side was paralyzed, and he had memory loss of everything since his promotion to AAA.
Yet, by the time he left to continue his rehab, first in Philadelphia and then in Ohio, he was walking and playing ball with some of Strong's nurses. Now, he's begun to deadlift as much as 350 pounds.
By his side along the way has been his girlfriend, Anyelis. They'd met in their native Venezuela back in 2016, and they've been a couple since 2018. They had gotten engaged earlier in 2021, and the Phillies organization worked hard to get her to Rochester after Brito's emergency. Upon arrival, she received help not just from the Phillies but from the Red Wings (particularly Red Wings CEO Naomi Silver), the community, and the staff of Strong.
"I wasn't in my best place at that moment, but they were trying to help me out," said Anyelis on Thursday. "Also the staff, they were really helpful, they would talk to me, try to calm me down. They all took care of Daniel, and I'm really thankful for that, and for all the support all around Rochester and team as well, both of the teams."
While Anyelis and Daniel were at Strong, Dr. Roberts did make one vow to them:
"When he was in the ICU, I told Anye every time I saw her: he's going to walk down the aisle with you."
In April this year, that promise was fulfilled: Daniel and Anyelis were married. And when Daniel Brito walked out to throw his first pitch on Thursday, Anyelis Brito walked with him, hand-in-hand.
—
The Red Wings won the game itself, 2-1, in a well-pitched contest that went 10 innings before Jecksson Flores scored on a wild pitch with the bases loaded to walk it off. It was the first walk-off by the Red Wings since May 7 of this season. It also made up for a bases-loaded situation in the third where Flores was called out in a play at home to end the inning.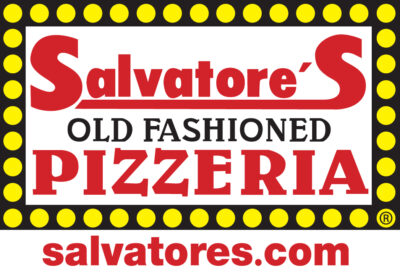 "We had a chance to blow it open (in the third), we didn't get it done with bases loaded and one-out situation, but we kept pitching to keep us in the the ballgame," said LeCroy.
Red Wings pitchers, beginning with starter Franklyn Kilome, combined to allow only three hits and a single run (a bases-loaded sacrifice fly by Johan Camargo in the sixth) in the ten innings of play, aided by a defensive rundown in the the tenth that ended with Red Wings left fielder DJ Peters tagging out the would-be go-ahead run between third and home.
Offensively, The Red Wings only chalked up four hits, but one of them was a towering solo shot by John Nogowski in the eighth, which allowed them to force extra innings.
Although the Red Wings themselves have been eliminated from playoff contention, the same can't be said for Lehigh Valley, who remain in the race for International League East.
"I'm really proud of the guys, even though we're out of it, we continue to work every day," said LeCroy. "We're playing a ballclub that's still in it, so we're kind of playing the spoiler right now."
The Red Wings continue their series on Friday at 6:05 p.m. Mackenzie Gore, acquired by the Nationals in the Juan Soto trade, will make his second rehab start for the Red Wings. LeCroy says that he has not yet been given the official pitch count for him, but expects it to be 30 or 40 pitches.