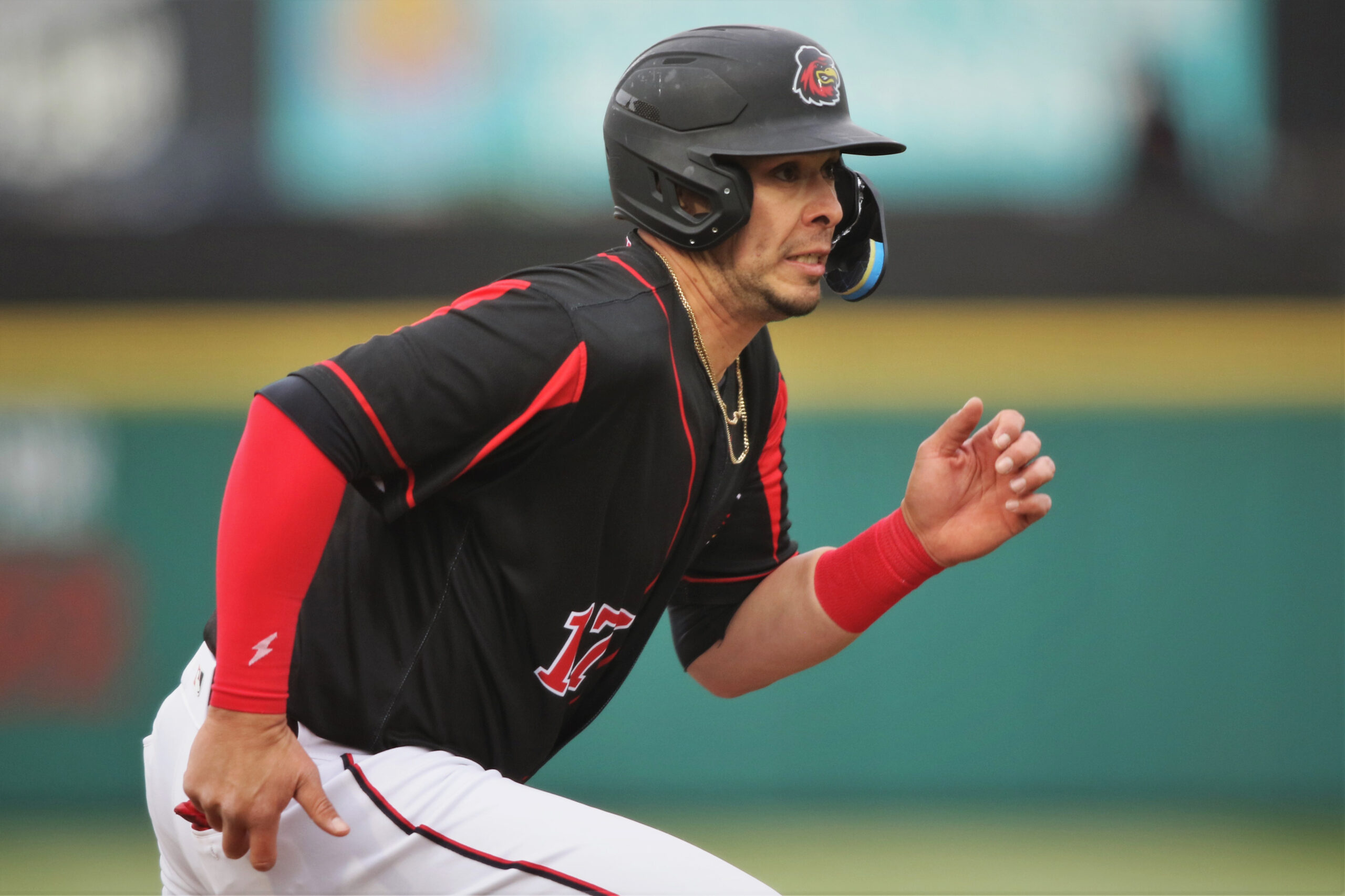 As seen on the Rochester Press Box
I wanted to talk to Rochester Red Wings first baseman Joey Meneses.  I wanted to ask him what it was like to play professional baseball in Zebulon, North Carolina; Jackson, Mississippi; Portland, Worcester, Allentown and Rochester.  Mexico and Japan.  I wanted to ask him what it was like to hold on to the unrequited dream of playing in the Major Leagues for eleven long years.  Now I don't have to.
Meneses began his journey as a 19-year-old playing in Mexico.  Ten seasons later he was in Rochester with the Red Wings.  Along the way he won the International League's Most Valuable Player Award for Lehigh Valley.  He hit .310 with a career high 22 home runs.  He was rewarded for that season one month later, with his outright release.  There's a Catch 22 with having a great Minor League season.  The numbers are nice.  But if you're playing in Triple A long enough to have such a season, you're not considered a prospect anymore.  And often times you're the last to know.
Just ask Jeff Manto.  In 1994 Manto hit 27 home runs for Rochester, won the league MVP award, and helped save the Red Wings in the transition from Silver Stadium to Frontier Field.  He was rewarded after that season and all he did for the Rochester franchise, with his outright release.  So, you want to be a professional baseball player.
A couple of weeks ago, after hitting twenty home runs for the Wings, and following a roster purge of the major league team in Washington, Meneses got the call he'd waited those eleven years for.  A promotion to the Nationals.  He hit a home run in his first big league game.  Three of his first six major league hits were homers.  He carries an OPS of over 1.000 for the stat nerds.
Whatever happens from here, Joey Meneses is no longer an unrequited dreamer.  He's a Major Leaguer.  And that says it all.