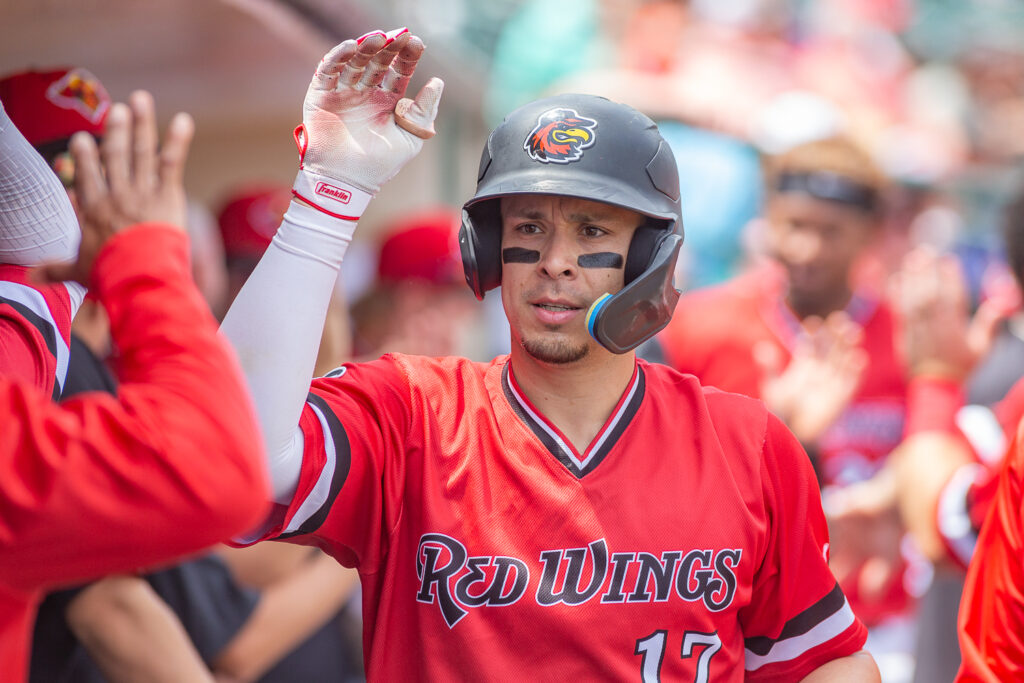 Ever since his professional debut in 2011, Joey Meneses has hit. He hit in the Dominican Republic, the United States, his native Mexico, and even Japan. He'd played in at least 1,376 professional games between the minors, winter ball, and foreign leagues. He'd had at least 5,492 plate appearances along the way, including 133 that had ended with a home run.
Just about the only place that Meneses hadn't hit was in the Major Leagues. Until Tuesday. Mere hours after being called up to the Washington Nationals from the Rochester Red Wings, Meneses hit a lead-off home run in the seventh inning of Washington's 5-1 win against the New York Mets. It was his first MLB hit.
The home run also served as the capper for a busy day for the Washington Nationals and the Rochester Red Wings. As rumored for weeks, the Nationals traded away superstar outfielder Juan Soto and hard-hitting first baseman Josh Bell to the San Diego Padres, receiving six players in return, including proven MLB first baseman Luke Voit. The deal's effects on Rochester range from the immediate to the distant.
Most immediately, the Red Wings lost two of their best hitters to much-deserved promotions, as Meneses and outfielder Josh Palacios were called up to take Bell and Soto's place on the Washington roster. Pitcher Josh Rogers, meanwhile, was designated for assignment. Replacing the three are infielder John Nogowski (called up from AA), reliever Connor Sadzeck (signed to a minor league deal), and noted trade-piece CJ Abrams.
Abrams, one of the main pieces of the Soto/Bell trade, had been named the ninth-ranked prospect in all of baseball in a preseason MLB.com list. A middle-infielder who has also played some outfield, Abrams is a 21-year-old left-handed hitter from the state of Georgia known for his defense and speed. He's hit well for average during his time in minors, with a career .334 batting average in 452 at-bats. However, his hitting suffered after he was called up to San Diego this season after injuries opened roster spots, batting only .232 in 125 at-bats. Another concern is his plate discipline: he has struck out far more than he has walked in his career, including striking out 27 times while walking only four times during his stint in the majors this season. It's likely that Washington has decided to place him in Rochester to work on his weak spots before he is brought to the top club.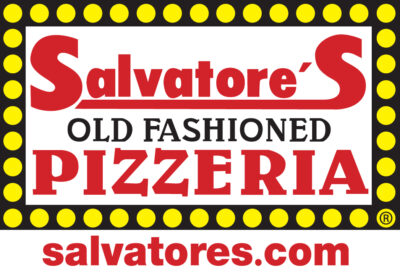 While it is possible that long-heralded pitching prospect Mackenzie Gore could be in Rochester later in the year as he rehabs from an injury that currently has him out of action, the rest of the young players acquired by Washington are unlikely to be at Frontier Field until 2023 or 2024 at the earliest. Perhaps most notable is Robert Hassell III, a 20-year-old outfielder is currently ranked number 21 in all of baseball on MLB.com's prospect list. In 2022, Hassell has hit .299 with ten home runs with San Diego's High-A Fort Wayne affiliate. The Nationals are keeping him at that level for now as well, assigning him to their team in Wilmington. When and if he arrives in Rochester will likely depend on how quickly they promote him to AA Harrisburg. While it can't be ruled out that he could be playing with the Red Wings by the end of 2023, 2024 may be the safer bet.
The other players in the deal could be even further away from wearing a Red Wings uniform.
The 19-year-old James Wood is ranked number 88 on MLB.com's prospect list, but has been assigned to Washington's lower A-ball club in Fredericksburg. The outfielder has hit very well in his two professional seasons (slashing .336/.447/.556 in 356 plate appearances), and has stolen 26 bases with only five caught-stealings. However, his youth and inexperience mean it is unlikely that he will be in Rochester until perhaps 2024. That would likely only occur if he were to advance unusually rapidly or the Nationals were extremely aggressive on his timetable. It is more likely he'd be in Rochester in 2025 or 2026.
Finally, the final prospect included was right-handed Dominican pitcher Jarlin Susana. Only 18 years old, he was considered the top foreign pitching prospect of the 2021-2022 signing period. With only eight professional games under his belt thus far, it is likely folly to make any realistic predictions about him.
In fact, making predictions about prospects, in general, can be hazardous. Injuries can derail careers before they even start, particularly with pitchers. Some players may find a coach who unlocks some sort of potential within them that would have been otherwise lost. Still others simply may not live up to their potential.
And, of course, some may find themselves like Joey Meneses: grinding for years until they finally get their chance.