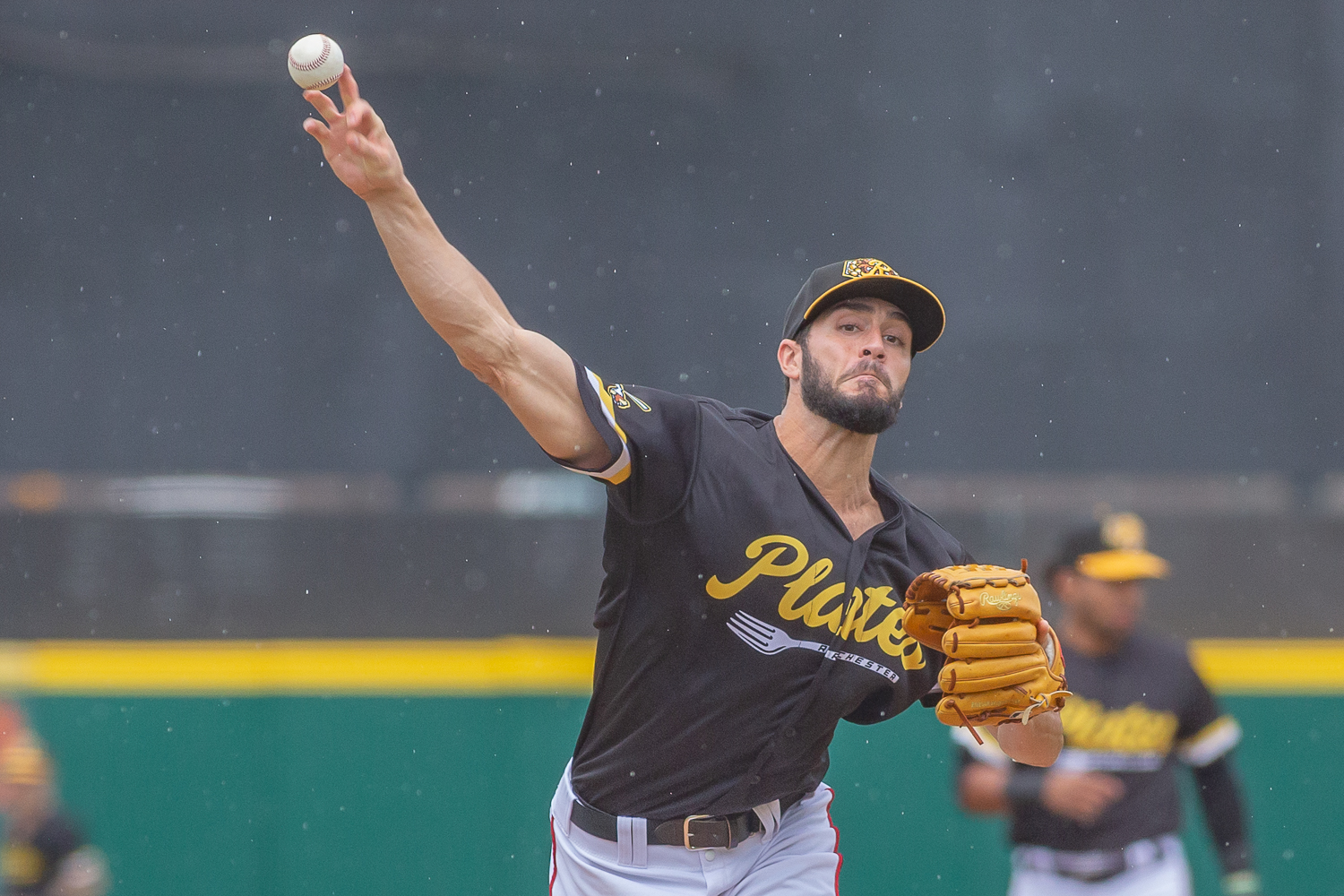 ROCHESTER, NY – Thursday's Rochester Red Wings and the Scranton-W/B RailRiders game at Frontier Field was suspended in the middle of the third inning when showers covered the field causing unplayable conditions for the afternoon.
Rochester leads Scranton/Wilkes-Barre, 2-1 when the game resumes on Friday evening, July 29 as part of a doubleheader. The two teams will complete a nine-inning game with a 5:05 p.m. start. After a 30-minute break, a seven-inning game will follow.
Tickets for Thursday's game can be redeemed for any of the remaining 23 home games during the 2022 season.
Weather overshadowed the performance of Daniel Ponce De Leon, the former St. Louis Cardinal who was making Wings debut on Thursday. The right-hander struck out six and allowed one run on three hits over three innings of work. Ponce De Leon signed a free-agent deal with the Washington Nationals on July 22 and was making his first appearance since pitching for Tacoma (Seattle Mariners) on July 13.
Ponce De Leon was scheduled to pitch three innings on Thursday.
Earlier this season, the California native fanned the first nine he faced in a game.
Ponce De Leon made 57 appearances on the mound, all for the Cardinals between 2018-21. He received the Bob Bauman "Physical Comeback Award" from the St. Louis writers in 2018 after recovering from emergency brain surgery as a result of being struck by a line drive.