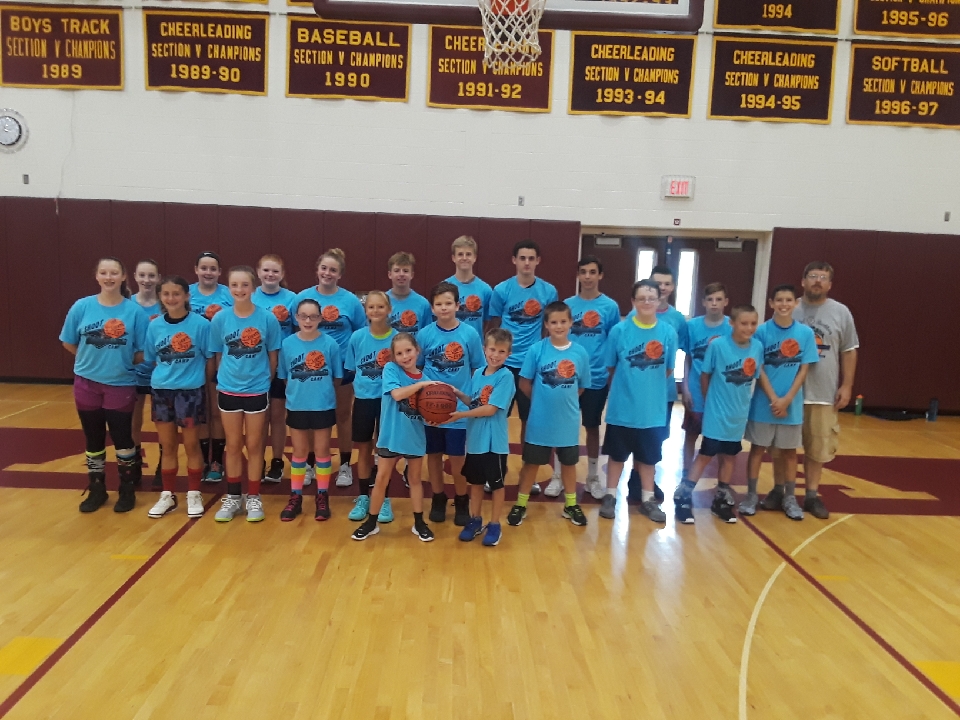 By JOHN LIKANJE
The Avoca Central Schools District will host the Shoot The Lights Out Basketball Academy from July 18th to July 22nd at Avoca High School. It will be the first time the camp has been in session in three years after running for 14 consecutive summers. Each session lasts from 9:00 a.m. until 1:00 p.m. Camp attendees consist of boys and girls entering grades five through 12.
Long-time Avoca Central Schools basketball advocate, Bill Collmer, will host the camp. The directors are retired high school basketball coach, Bill Hopkins, and former Notre Dame Girls' Varsity Basketball coach, Max Young. Hopkins was at the helm of three programs in the Southern Tier area for 45 years: Corning-Painted Post West (IV), Edison (IV) and Notre Dame Elmira (IV). Hopkins guided Corning-Painted Post West to a state title and Edison to the state semifinals.
Collmer praised Hopkins for his dramatic impact on the campers in one week. "I have had Coach Bill Hopkins host his Shoot The Lights Out Basketball Camp at Avoca Central School for the past 10 years. There is no doubt in my mind that the players are getting taught the proper shooting techniques by one of the best shooting coaches in Western New York and are getting a ton of basketball knowledge in the process. Coach Hopkins and his staff have had a huge impact on the players they teach. By the end of the week, you can see how much of a difference they make. The improvement is there to see with the players on the court," Collmer said.
The Avoca Central Schools District basketball programs have experienced a plethora of success in recent years. The Boys' Varsity Basketball program has notched back-to-back sectional titles and even clinched a state championship to cap off an undefeated 2021-22 season. The Girls' Varsity Basketball team has made three sectional final appearances in the last four years.
Parents interested in having their children attend this camp can contact Hopkins at shootlightsout@gmail.com.