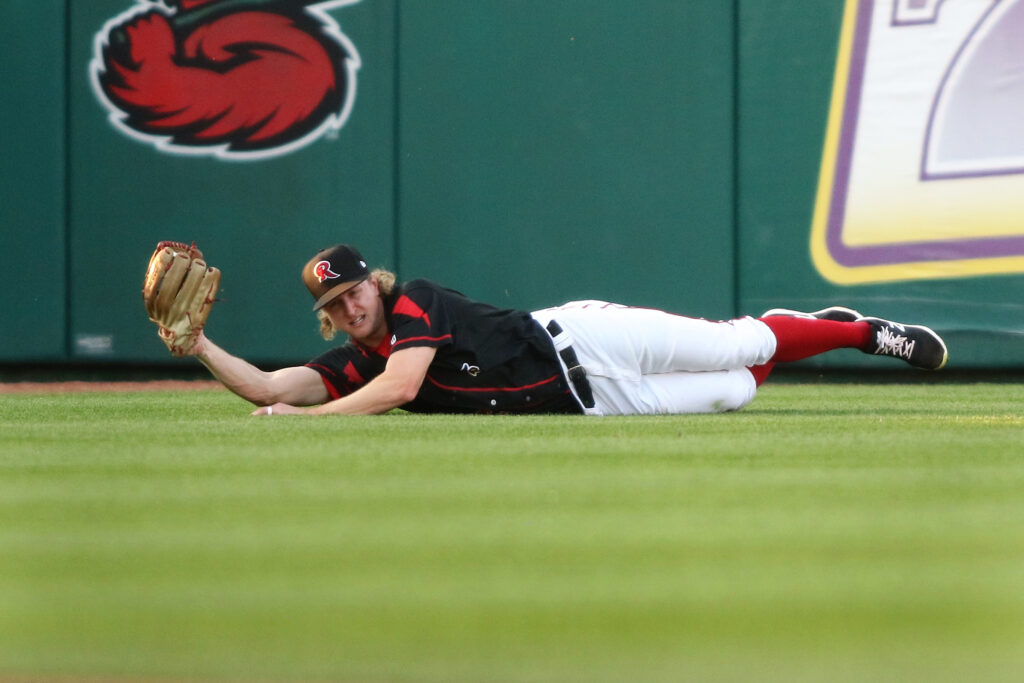 The Rochester Red Wings had lost four straight games by two runs or less. They had played 11 straight games where the final score was decided by two runs or less.
On Saturday, that streak ended in a way that the Red Wings wouldn't have wanted, as they lost to the Worcester Red Sox, 10-0.
"This is just a tough stretch, man," said Wings manager Matthew LeCroy. "They gotta pick it up, including myself and my coaches."
The Red Wings found themselves in a 1-0 hole early thanks to a historic first inning by Worcester's Connor Wong. The catcher/designated hitter hit a one-out double and then moved to third on a Ryan Fitzgerald flyout. With the count 2-1 on Jaylin Davis, Wong took off from third, attempting a straight steal of home. Logan Verrett's throw to the plate was off the mark, and Wong slid in safely to make it 1-0. Although not confirmed because the team does not track straight steals in its media guide, Wong is believed to be the first person to successfully pull off a straight steal of home at Frontier Field in the stadium's history.
The following innings were also all Worcester. They scored three in the second, one in the third, and four in the fifth to take a 9-0 lead that the Red Wings were never able to eat into. A solo shot by Jeter Downs in the ninth put an exclamation point on the night for Worcester. Christin Stewart and Yolmer Sanchez also homered for Worcester in the victory.
Despite the lopsided score, the Red Wings did better at the plate than the final score would suggest. The five hits the Red Wings had on the game also don't tell the full story. The Wings would get men into scoring position in four different innings, including men on second and third in the sixth. Each time, however, Worcester pitching was able to escape, as three Red Sox pitchers combined for the shutout.
"We just didn't execute on the mound, we found ourselves in another hole," said LeCroy. "Offensively, we just let the guy off the hook, we had some chances early, but the bats just weren't good enough."
The Red Wings are now 40-37 and are two games back in the division.
The Red Wings will conclude their Worcester series on Sunday for a day-early Fourth of July game. A rehabbing Anibal Sanchez is expected to start, with first pitch scheduled for 7:05. LeCroy says that Sanchez will likely have a pitch count of around five innings or 80 pitches, but he'll ultimately receive the exact word from Washington on Sunday morning.