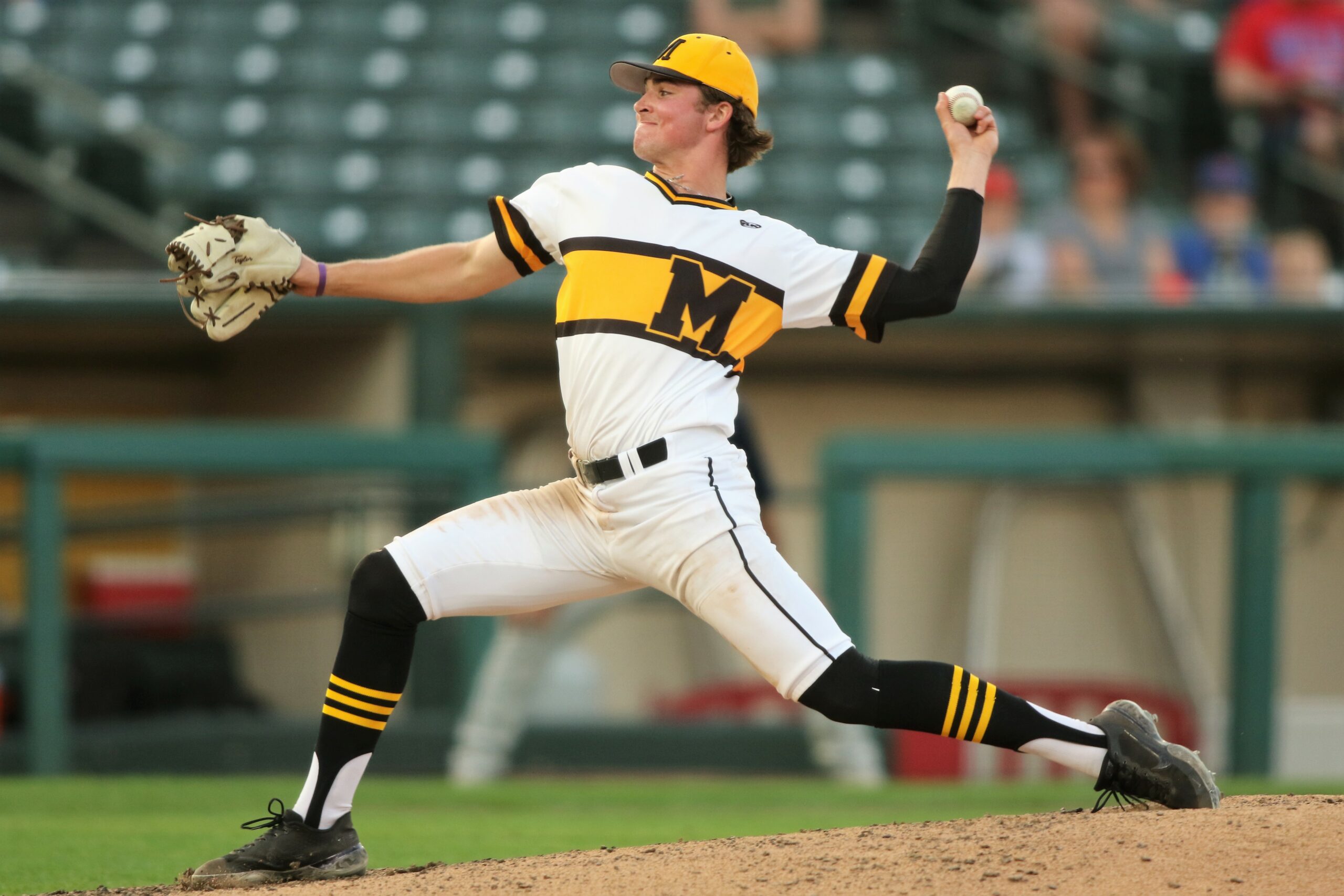 By PAUL GOTHAM
An abrupt end to the 2021 campaign and a subsequent heart-to-heart paid dividends.
Will Taylor took the loss when McQuaid Jesuit fell to eventual champion Penfield in last year's Section V Class AA semifinals. He didn't let that memory fade.
One year later, the left-hander leaves behind his high school career as a member of a state championship team and recipient of a top individual award.
"It feels awesome," Taylor said of being named Section V's 2022 Class AA Player of the Year. "It's something I didn't really expect, but over the off-season I put in a ton of work. Most of that work was with other guys. Without the McQuaid team, it wouldn't have happened. They all pushed me."
In 10 appearances (nine starts) on the mound during 2022, Taylor struck out 70 while walking nine batters over 51.2 innings. He posted an ERA of 1.08 and finished with a record of 6 wins and 1 loss to go with one save.
The motivation for his efforts started when Taylor walked off the field after that 1-0 loss to Penfield. A game in which he allowed two hits and the only run that scored was unearned.
"It wasn't how we wanted it to end," he said of the 2021 season. "It's all I thought about especially with how we lost three times to Penfield and how we lost in the semis. It was all I thought about and I just wanted to better myself so that coming around this year that would not happen again."
From this past April 13th to May 27th, a stretch that included 36-plus innings over seven appearances on the mound, Taylor held opponents without a run.
"The biggest thing for me is I pitch to contact," he said of his approach. "I think about location, but at the same time I don't get too specific. When you get too specific, you start missing spots and you get in your own head. From there, you walk more guys."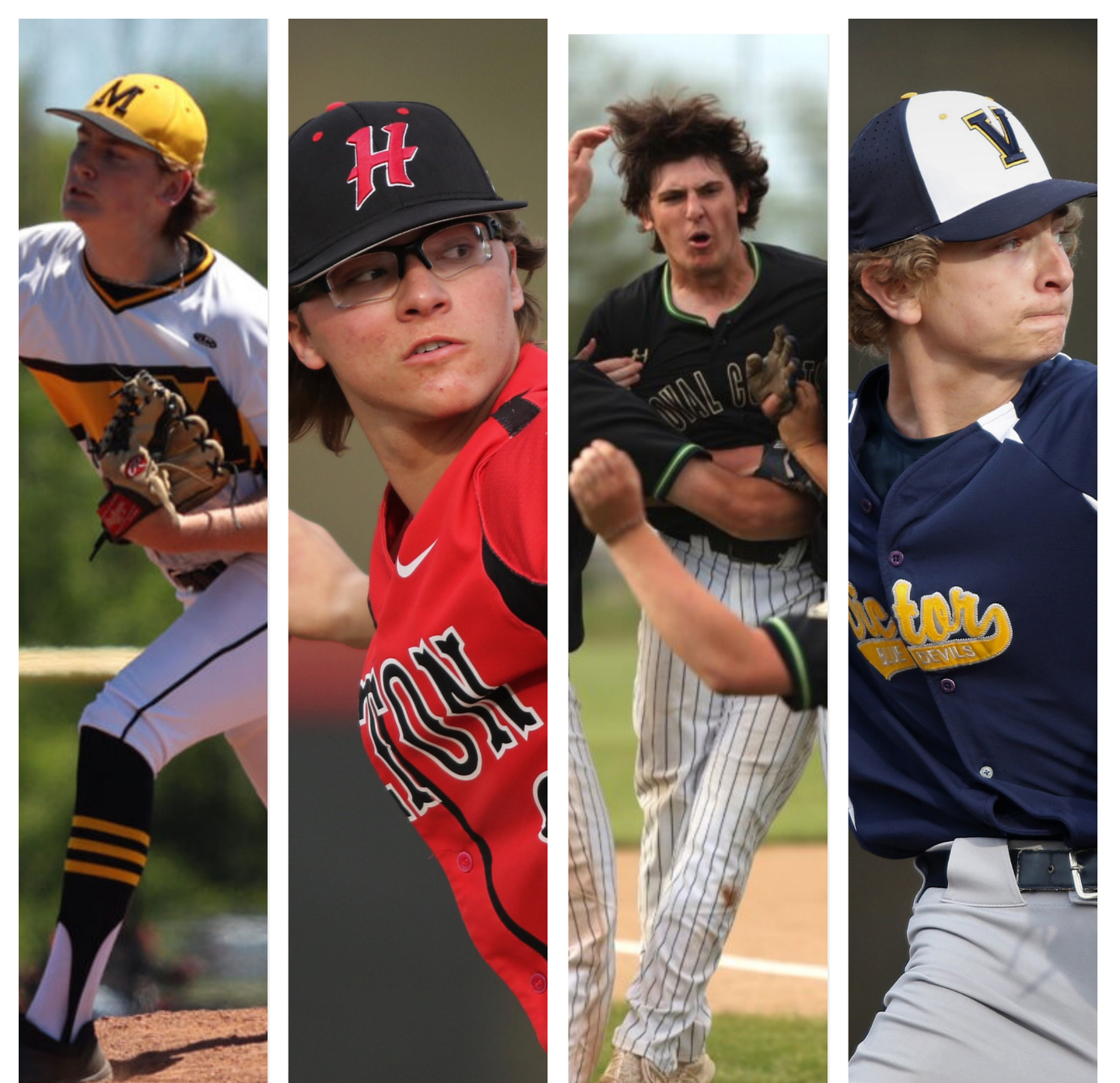 A year ago, he finished with a record of 5 wins and 1 loss. The difference this year for Taylor came in the number of innings he pitched.
"Last year, there were a lot of times I came out in the fifth or sixth inning," he acknowledged. "I was 165 pounds, and I wasn't very strong. When you looked at me, you could tell."

McQuaid head coach Tony Fuller didn't shy away from the subject when he met with the Wofford College commit after the season.
"He said 'You can't go into college at 165 pounds,'" Taylor said recalling the conversation with the seventh-year head coach. "I took that to heart. I believed that, and I put on almost 25 pounds. I played this year at 190 pounds."
Along with his nearly 8:1 strikeout to walk rate, the southpaw posted a WHIP (walks + hits per inning) of .581 and held opposing hitters to a .120 batting average. At the plate, he collected 20 RBI with four home runs and two doubles while crossing home on 18 occasions.
"He just took a different step," Fuller said. "You never know when they're going to take that step. It might happen in high school. It might not happen until college. It's just depends on when it's time, how the body matures. He looked like a different kid physically this year."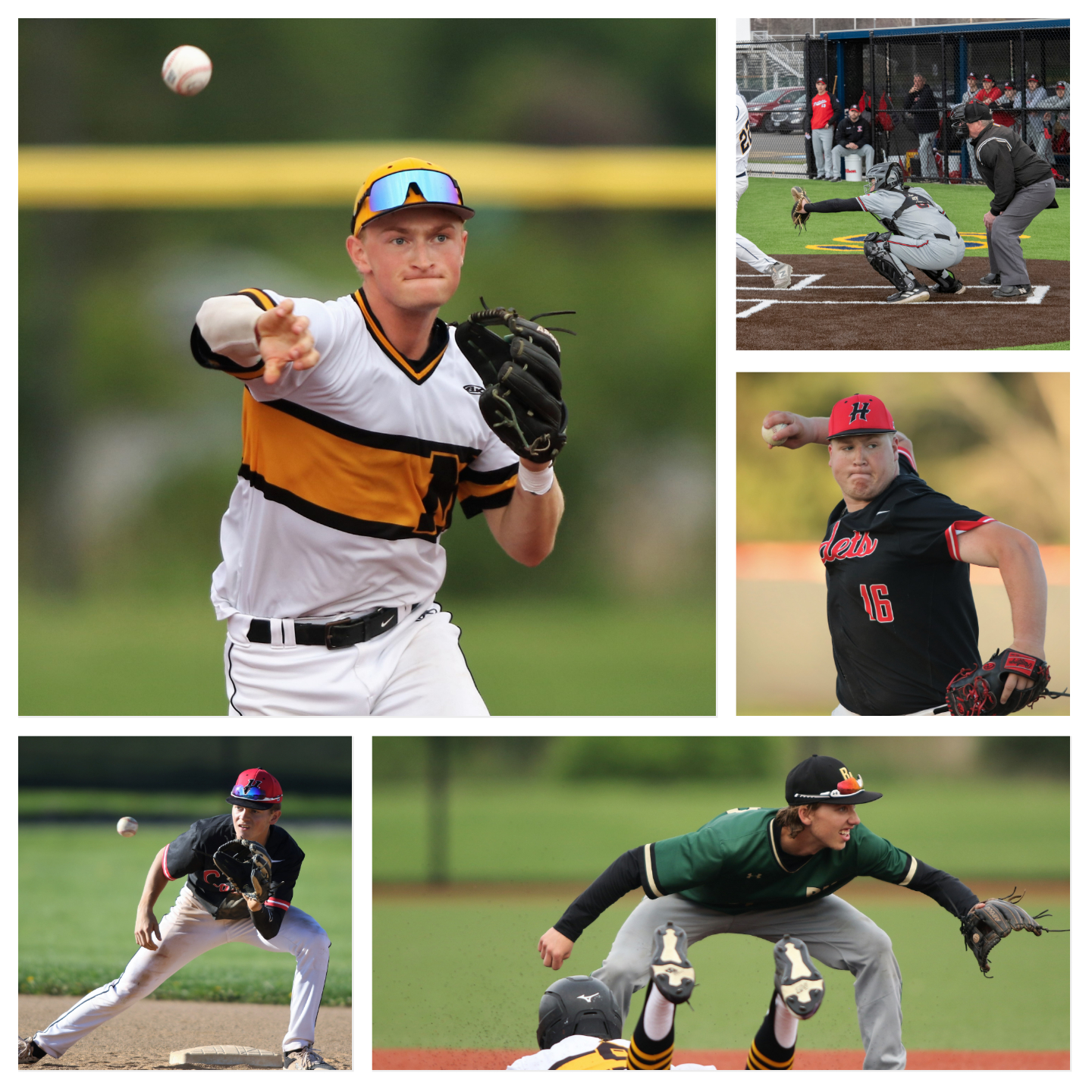 Taylor hurled consecutive complete-game shutouts against Canisius (Monsignor Martin Association), Roy C. Ketcham (I), Fairport and Webster Schroeder. Against Fairport, the southpaw tossed a no-hitter. One week later, he struck out 18 and allowed three hits to Schroeder.
"He's obviously the pitcher we've faced all year, and we've faced some pretty good pitchers," Schroeder head coach Matt Knight said after the game. "He can locate his fastball and his curveball kept us off-balance."
Taylor retired the first 11 he faced without allowing a ball out of the infield in the win over Schroeder on May 17th. After surrendering a two-out double in the fourth, he finished the game setting down the last eight Warriors. Schroeder came into the contest scoring 10-plus runs in its previous five games. The Warriors did not get a runner past second against Taylor.

Taylor got the start when McQuaid opened its season at USA Baseball's National Invitational. Fuller saw how that game shaped the remainder of the year for his the left-hander. Taylor went five innings in the game and gave up three runs (two earned).
"That first outing against Huntington Beach even though it was a loss, that propelled him from a mental standpoint to a different level," the seventh-year head coach explained. "We lost 3-1, but that lineup had UCLA and Arizona State commits and he was dominating."
The composure showed in the state semifinals when Taylor had his worst performance of the season. He started and allowed five runs on five hits and three walks over three innings. Teammate Daniel McAliney took over on the mound but an injury forced him from the game to start the seventh.
Fuller took advantage of the high school reentry rule, and Taylor returned to the mound where he got the final three outs of the game and clinched McQuaid's trip to the finals the next day.
"Obviously, from a physical standpoint he matured," Fuller noted. "But after that first start he took an 'I don't think anybody can beat me' mentality."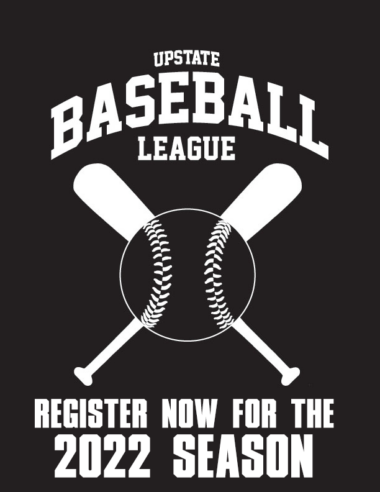 McAliney and fellow teammate Aiden Stewart joined Taylor on the Class AA team.
McAliney finished 5-0 including the win in the Far West Regional championship game. The SUNY Binghamton commit struck out 49 and walked 11 in 43.1 innings of work. At the plate, he drove in nine runs and scored 12. Stewart paced the McQuaid offense with a .508 batting average. The Siena College commit posted a .616 on-base percentage and slugged at a rate of .841. He collected seven doubles, seven triples, 20 runs scored and 26 RBI. He also stole 21 bases in 24 attempts.
James Capellupo, Carter Clark and Michael Whelehan represented Hilton on the squad along with Rush-Henrietta's Evan Brock and Tobey Wright. Victor's Carter Fink and Penfield's Alex Young rounded out the 2022 Class AA Team.
Capellupo posted a 4-2 record on the mound with 55 strike outs and an ERA of 0.47 for the Cadets who claimed the top seed in Class AA. The UMass-Lowell commit hit .303 with seven doubles and 14 RBI. Clark, who will walk on with the Syracuse University football team, hit .393 with an on-base percentage of .553. The senior collected 15 RBI, two triples and two home runs. He went 3-0 on the mound with two saves and an ERA of 1.33. Whelehan, the Monroe County Division I Player of the Year, hit .459 with an on-base percentage of .545. The junior finished with 34 hits, 18 stolen bases and 27 runs scored.
Also read: Irondequoit's Gresens named Class A1 Player of the Year
Pittsford Mendon's Kane named Class A2 Player of the Year
Pal-Mac's Goodness tops B1 team
Haverling's Brotz caps successful career with second straight Class B2 Player of the Year honor
Letchworth's Halsey named Section V C1 Player of the Year
Notre Dame-Batavia's Schrader takes home Section V C2 Player of the Year honors
Bolivar-Richburg's Danaher named Class C3 Player of the Year
Fillmore's Ellsworth completes comeback with Class D Player of the Year nod
Brock hit .397 for the Royal Comets with an on-base percentage of .494 and an OPS of 1.067. The junior collected five doubles, two triples, a home run, 19 RBI and 15 runs scored. The junior finished 3-2 on the mound with six saves and an ERA of 1.95. Wright went 4-3 on the hill with a save. The Monroe CC commit fanned 60 and walked 24 over 50-plus innings of work. The senior scored 21 runs and drove in 11.
Fink, a Niagara University commit, posted a 5-3 record on the mound with 67 strike outs and an ERA of 2.89 for the sectional finalist, Victor. The junior collected 24 hits at the plate including four doubles. He drove in 15 runs and scored another 13 with a batting average of .333. Young hit .345 for Penfield with an on-base percentage of .493. He drew 16 walks, stole six bases, scored 14 runs and drove in another 10. The junior catcher threw out 47 percent of would-be base stealers.
*Section V coaches decided the All-Class teams. 
2021 SECTION V ALL-CLASS TEAMS
CLASS AA: Ziehl makes last stand one to remember
CLASS A: Saucke delivered on lofty expectations
CLASS B1: From gridiron to diamond, Szalkowski thrived
CLASS B2: Haverling's Brotz named Class B2 Player of the Year
CLASS C1: Gananda's Walsh named Class C1 Player of the Year
CLASS C2: Oakfield-Alabama's Yasses took full advantage of senior year
CLASS D1: Rease and Keshequa made winning a habit
CLASS D2: Avoca/Prattsburgh's Clements caps senior year with Class D2 honor