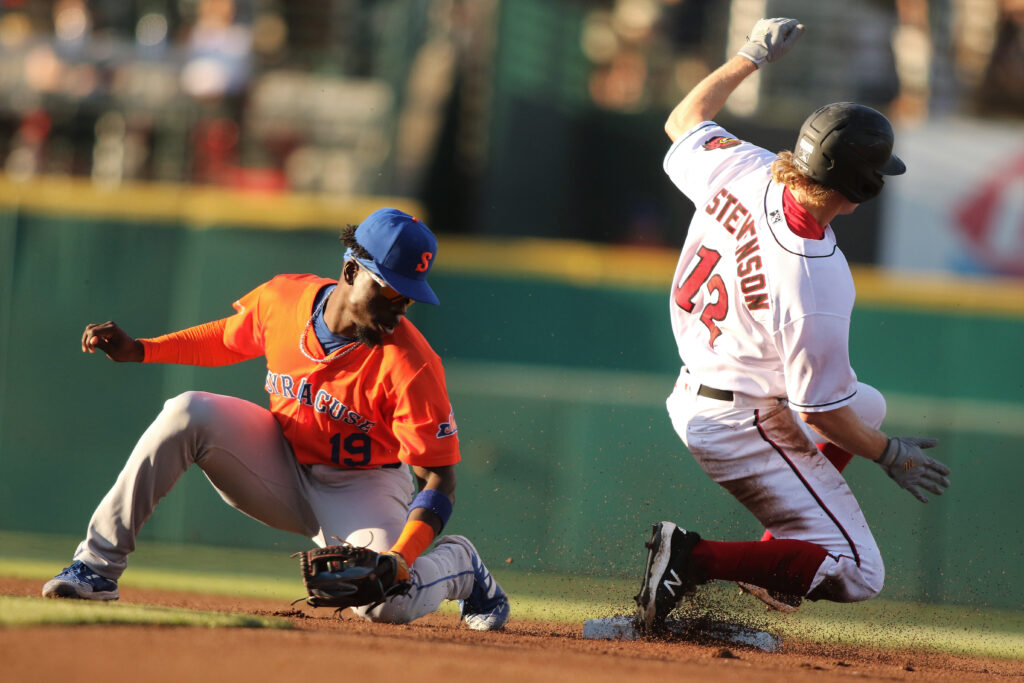 By KEVIN OKLOBZIJA
All season Sam Clay has been so good against left-handed batters.
Going into Tuesday night, opponents were just 5-for-27 against the Rochester Red Wings southpaw reliever.
But Quinn Brodey was able to buck that trend, driving a two-run, opposite-field home run off Clay in the seventh inning to power the Syracuse Mets to a 3-2 victory over the slumping Wings.
Brodey wasn't just a star with the bat, however. The Mets left fielder also made the key defensive play, throwing out Taylor Gushue at the plate in the bottom of the seventh to end a Wings threat and preserve the 3-2 lead.
"Tip your cap, they got the big hit and they really pitched well," Wings manager Matthew LeCroy said after his club lost for the 11th time in the past 13 games, falling to 37-30.
While Brodey's strong arm cut down the tying run on Andrew Stevenson's looping single to left, the strength or accuracy of the throw would not have mattered in a perfect world.
If the Wings were healthy and had their full roster, LeCroy surely would have pinch-run for Gushue. But options are limited at the moment.
"I've got some guys that are banged out so the ability to be able to pinch-run in certain spots is a little tougher," LeCroy said.
And so the Wings continued searching for answers. They were swept in the six-game series in St. Paul June 7-12, then lost four of six at Scranton/Wilkes-Barre. They're hoping a little home cooking at Frontier Field will help them end the slide.
"We're not playing like we were, so we just have to keep working – we'll never stop working – and come back to play tomorrow," LeCroy said.
Starting pitcher Logan Verrett certainly did his part. He allowed one run, four hits and one walk while striking out six in his 5-2/3 innings.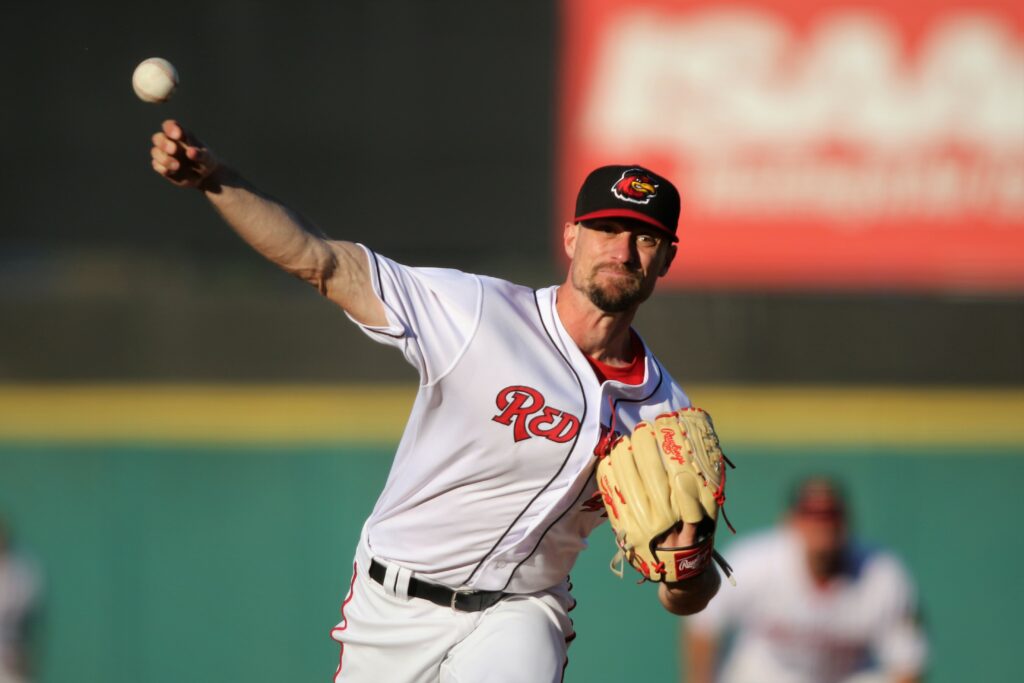 But he thought he actually struck out seven; plate umpire Luis Hernandez, however, didn't give him a pitch he thought was a strike on Mark Vientos. Vientos eventually walked and then scored on a double by Khalil Lee.
That ended Verrett's night, with Clay coming on in relief. As Verrett walked to the dugout, he voiced his displeasure with Hernandez.
"I just told him I disagreed with the call," Verrett said. "I'm usually pretty lenient with umpires because you're going to get some calls that shouldn't be strikes and they're going to miss some that are strikes.
"I just wanted him to know I thought that one was a strike and maybe that helps out one of our relievers coming in after me, just to get him thinking a little bit."
Verrett had struggled in two of his previous three starts. He gave up 10 hits and eight earned runs to Buffalo in a 13-0 loss on June 4 at home. Then last week against the RailRiders, he allowed seven hits and five earned runs in 5-1/3 innings.
"I wanted the slider to be consistent tonight and I thought that was the biggest change from the last couple outings," he said. "I was able to rely on that and keep guys off balance, and was able to execute some fastballs up in the zone as well. That's something that has hurt me a little bit in the past few outings."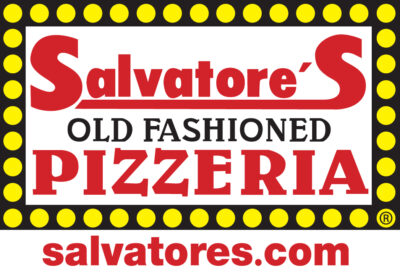 The Wings had opened a 1-0 lead in the bottom of the first, using Stevenson's leadoff single and steal of second and an RBI single by Joey Meneses.
Syracuse tied it in the top of the sixth on the Lee double but the Wings retaliated in the bottom of the inning. Cole Freeman led off with a double and scored one out later on Jake Noll's groundout.
But the Mets moved back on top to stay in the seventh on Brodey's home run.