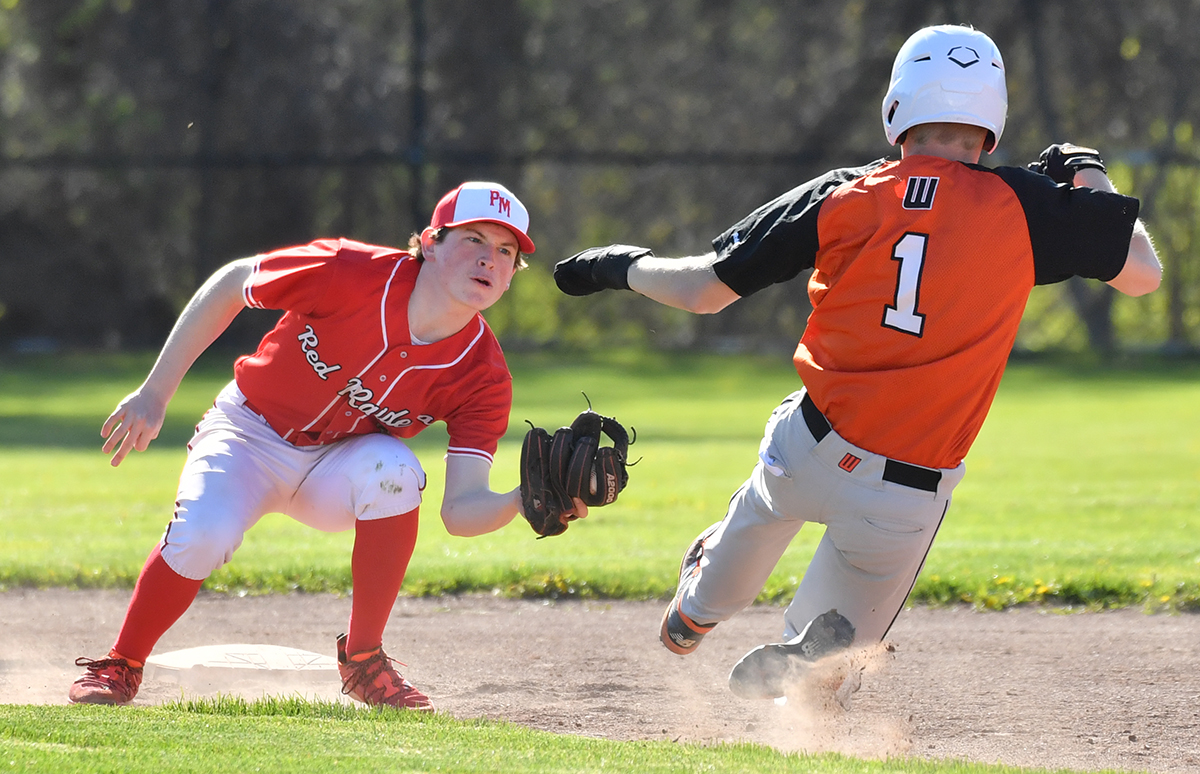 By PAUL GOTHAM
ROCHESTER, N.Y. — Serving as offensive catalyst for a Palmyra-Macedon baseball team that advanced to the New York State semi-finals, Paul Goodness capped his senior season being named Section V's Class B1 Player of the Year.
The fifth-year varsity performer put the award in the perspective.
"It's something that I've dreamed of doing ever since I stepped on a baseball field for Pal-Mac," he said recently by phone. "To be honored as the Player of the Year for the class is a great honor not just for me but for the school."
Goodness represented a Pal-Mac program that put together a 31-game winning streak that stretched from 2021 into 2022 and compiled a record of 55 wins and 8 losses (.873 winning percentage) over the past three seasons.
"It's awesome," he said of the award. "It's a great honor."
He led the Red Raiders this season in hits (37), runs scored (48), stolen bases (20), triples (5) and he shared the team lead in extra-base hits with 12. Goodness finished third on the Red Raiders in slugging (.651) and OPS (1.141).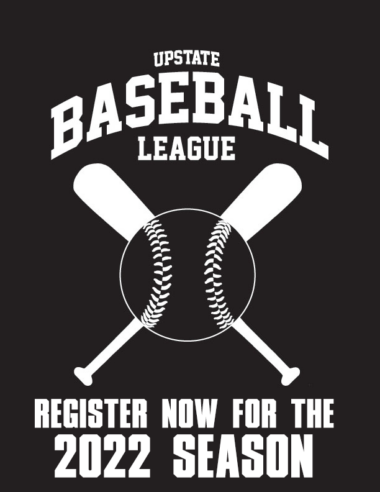 A season ago, Goodness collected seven extra-base knocks – all doubles. The improved power numbers stood out to Pal-Mac head coach Bryan Rodman.
"He hit the weight room a little bit in the offseason," Rodman said of the 5-foot-9 infielder/outfielder. "He's not that big of kid. In the past, he's been a line-drive, singles hitter. He hit the ball in the gaps and hit the ball really well this year."
Originally a second baseman, Goodness split time between centerfield and shortstop while making nine appearances on the mound in 2022. The right-hander finished with an ERA of 1.00. Over 28 innings of work, he struck out 47 and walked five while limiting opposing hitters to a .157 batting average.
"I've not been known to be a great pitcher," he said despite throwing a five-inning no-hitter as an eighth-grader. "I'm still the number three arm on this team. The confidence that I had on the mound this year was completely different than it has been in past years. I felt in control every single game that I stepped on the mound."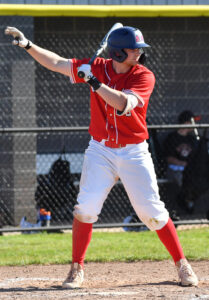 Rodman pointed to his player's ability to contribute in a variety of ways as a key to Pal-Mac's success.
"He's so versatile," said the seventh-year coach who referred to a game this season when he used his star at first base. "You could probably put him anywhere in the infield or outfield, and he'll succeed. You don't really see that too much. Majority of guys are either infielders or outfielders.
"Some of the stuff you can't teach. He's got the athleticism. He's got the quickness, the quick first step and the ability to read the ball. A combination of his work ethic, athleticism and love for the game has definitely helped get him to where he's at."
The Finger Lakes East Player of the Year and his teammates claimed a third straight league title this year on the way to their second straight sectional crown.
"He plays hard and he just does it the right way," said Newark head coach Mike McGavisk whose Reds lost three times this season to Pal-Mac including the quarter-finals of sectionals. "That's what it's all about. That's what we as coaches are trying to teach. There's a way to handle success. There's a way to handle failure. He doesn't get too high or too low. He maintains his composure in different situations and still comes out on top."
Goodness collected seven hits, seven runs scored and five RBI in those three wins.
"I've always liked the way he's carried himself," McGavisk added. "He's athletic and competitive, but he always does it with great sportsmanship. He's one of those guys who goes hard and is so competitive, but he plays the game the right way."
Goodness plans to attend Finger Lakes Community College in the fall where he will study Marketing while playing baseball and basketball.
"It's something that I've always wanted to do," Goodness said of playing two sports in college. "I know it will be difficult but I'm up for the challenge. I'm definitely ready."

Pal-Mac's Chris Finocchario, Jr. and Ian Goodness joined Paul Goodness on the Section V Class B1 team. Finocchario finished with a record of 9-1 on the mound including complete-game efforts in the sectional final and regional. The right-hander struck out 92 over the season and walked 14 over 56 innings of work. He posted a 1.12 ERA. The senior held opposing hitters to a .175 batting average. Finocchario also hit .378 with an on-base percentage of .484 and a team-leading 41 RBI.
Ian Goodness, younger brother of Paul, went 6-0 on the mound including a win in the regional qualifier over Class B2 champion, Haverling. The junior right-hander struck out 73 and walked seven in 42 innings of work. He also hit .455 with seven doubles, two triples, a home run and 37 RBI.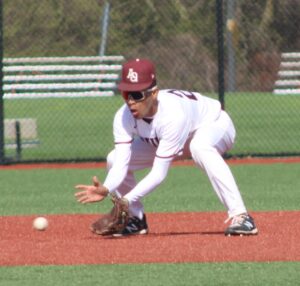 Logan Caves (North Rose-Wolcott/Red Creek), Cullen Haley (Hornell), Zach Herd (Newark), Edy Marlin (Bishop Kearney/Rochester Prep/Archangel), Jesse Reinhart (Batavia), Michael Richardson (Geneva) and Tré Walker (Aquinas) each earned spots on the Section V Class B1 team.
Caves logged a record of 6-0 for the Cougars with an ERA of 1.45. The sophomore right-hander struck out 62 and walked 13 in 31 innings of work. He allowed five earned runs. Caves hit .389 with an on-base percentage of .484 and 14 RBI. Haley went 5-1 for Hornell with a 1.60 ERA. The senior struck out 68 and walked 28 in 48 innings of work. He held opposing hitters to a .179 batting average. Haley had eight extra-base hits and 12 RBI.
Herd finished with 30 hits, a .448 batting average and 12 RBI. The Newark senior also threw two complete games on the mound. Marlin compiled a .483 batting average with an on-base percentage of .531. The senior captain had 10 doubles, a triple and was 8-for-8 in stolen base attempts. He also had a fielding percentage of .983. Reinhart went 3-2 on the mound with a save. The senior held opposing hitters to a .164 batting average and finished with an ERA of 2.83. He struck out 45 in 29.2 innings of work. Reinhart also hit .348 with an on-base percentage of .456. He drove in 12 runs and scored 17.
Richardson posted a .442 batting average with an on-base percentage of .540 an OPS of 1.098. The senior went 2-0 on the mound with an ERA of 1.91. Walker hit .508 (30-for-59) in 78 plate appearances. The sophomore infielder had an on-base percentage of .615 with an OPS of 1.243. Walker had four doubles, three triples and 20 runs scored. He stole 15 bases in 16 attempts.
*Section V coaches decided the All-Class teams.