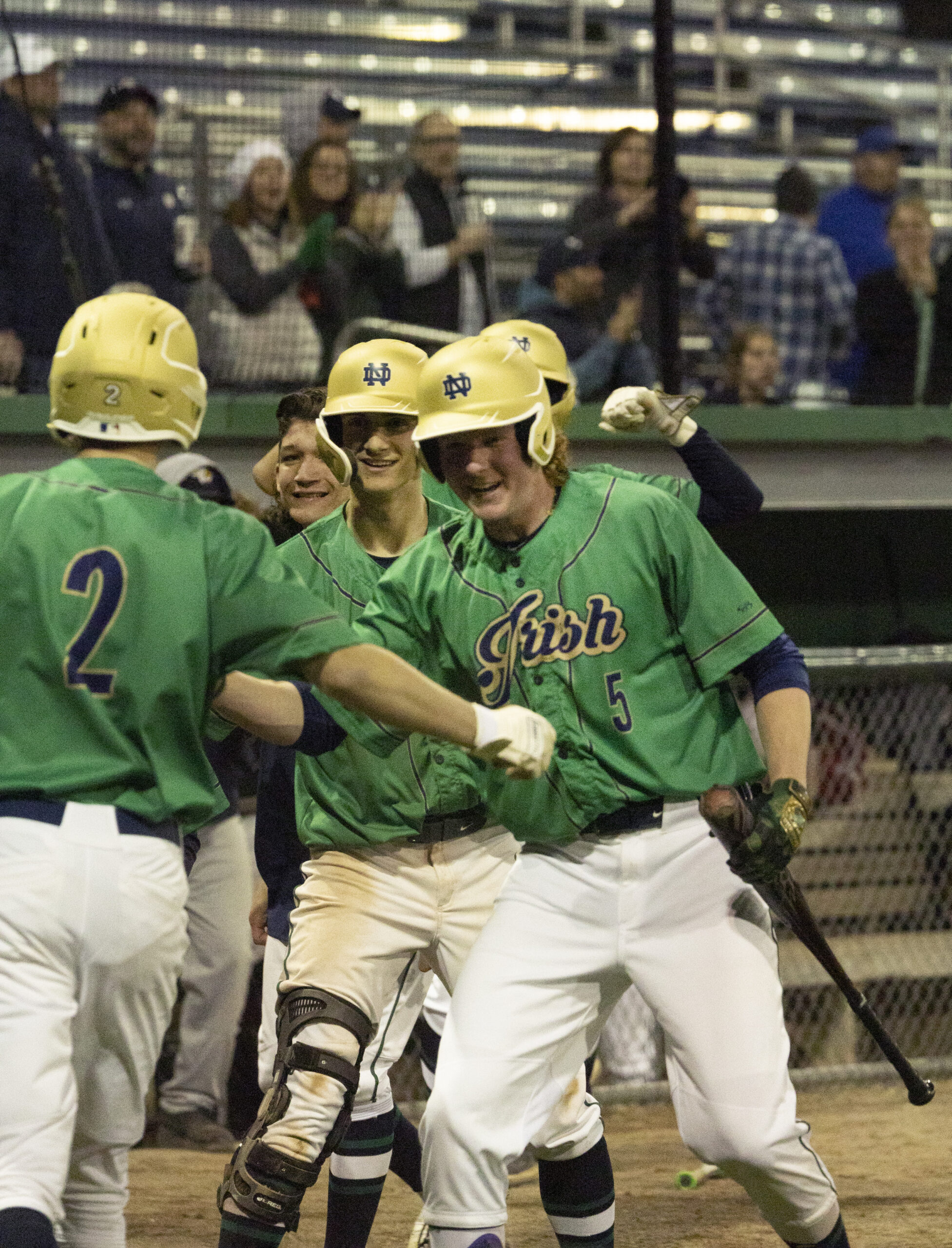 By TJ HATHAWAY
Notre Dame-Batavia head coach Rick Rapone had much to say about Gavin Schrader, the Niagara University commit who was named the Section V Class C2 Player of the Year.
And according to Rapone, earning awards for his play on the field wasn't Schrader's biggest accomplishment.
"He's the valedictorian of his class. Set apart from all of the athletic accolades, he's a top-notch student. To be No. 1 in your class at a school like ours, for him to perform at that level is unbelievable."
The left-handed senior led Notre Dame to a Genesee Region title and a 20-2 record. He finished the season batting .500 with three home runs, seven triples, and 34 RBI.
"It's a really good feeling." Schrader said of the award. "I've always had the support of the community behind me. It's always encouraging to think that I've been able to be one of the highlights of the town. It's such an honor to me because all of my hard work is finally being recognized."
"When you really dig deep and look at the underbelly of the stats, we only play 20 games." said Rapone, who was named Class C2 Coach of the Year. "And then you see hits over 30, runs over 30, RBI over 30. I've been doing this for 40 years, those numbers are remarkable."
One of the only things Rapone believed was more impressive than Schrader's season itself, was the path he took to get to that level of play.
"If you look at what he does when he's not in season, the weight lifting, the hitting, the pitching coach, playing with a travel team. Those are the things that he does that puts him in a category out in the area where we live and play that makes him the best player by a significant margin." 
"It's really helped me get a lot stronger and faster." said Schrader. "Junior year I was about 150 pounds, and now I'm up to 200 pounds. Just been really dedicated to the gym and working on my swing."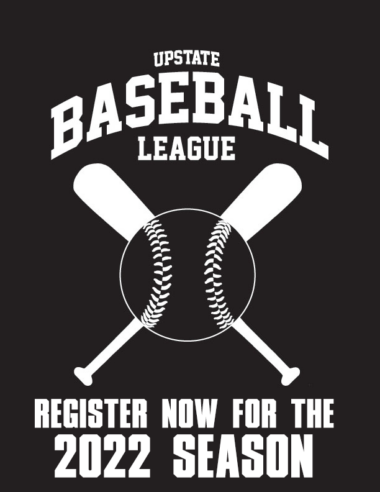 Mike Anderson, the head coach of in-town rival Oakfield-Alabama, has played against Schrader and Notre Dame six times over the past two seasons. Despite the rivalry, Anderson had nothing but good things to say about Schrader.
"He didn't pitch as much this year, but he's got an electric arm. He played center field for them this year, and whenever we had a runner on third and a ball hit to center it would be a red light for us, we wouldn't run on him. But at the plate he was so dangerous. If you make a mistake as a pitcher, he is going to make you pay for it. When you make a mistake, that ball is leaving the yard. He's something special."
"The team with him always came first." Rapone described. "It's remarkable. For me to be able to coach him, truthfully, was an honor. First one to practice, last one to leave, hardest worker. How could you go wrong? Even with him being great with athletics, he's going to have a better life. He'll be a great contributor to society."

Schrader was joined by two of his teammates on the All-C2 team: Ryan Fitzpatrick (.415 BA, 7 2B, 25 RBI, 4-1, 1.7 ERA) and Bryceton Berry (.373 BA, 6 2B, 25 RBI, 5-0, 0.3 ERA).
Anderson and his Oakfield-Alabama squad saw two of its players named to the All-C2 team. Bodie Hyde (.500 BA, 6 2B, 3 3B, 1 HR 22 RBI) and Colton Yasses (.397 BA, 1 HR, 14 RBI, 5-0, 1.3 ERA) also earned the honor for the Hornets, on their run that ended at the NYS Class C Far West Regional.
Luke Ciprich (.468 BA, 5 2B, 1 HR, 14 RBI, 1.38 ERA) and Andrew Gleason (.500 BA, 7 2B, 1 HR, 13 RBI, 2.50 ERA) both made the team from the Gananda Panthers.
Kendall's Reuben Marquess (.490 BA, 5 2B, 1 HR, 22 RBI, 5-2, 1.7 ERA), Warsaw's Tyler Joy (.463 BA, 5 2B, 18 RBI) and Campbell-Savona's Nolan Jamison (.489 BA, 6 2B, 3 HR, 21 RBI, 2.31 ERA) round out the team.
*Section V coaches decided the All-Class teams.