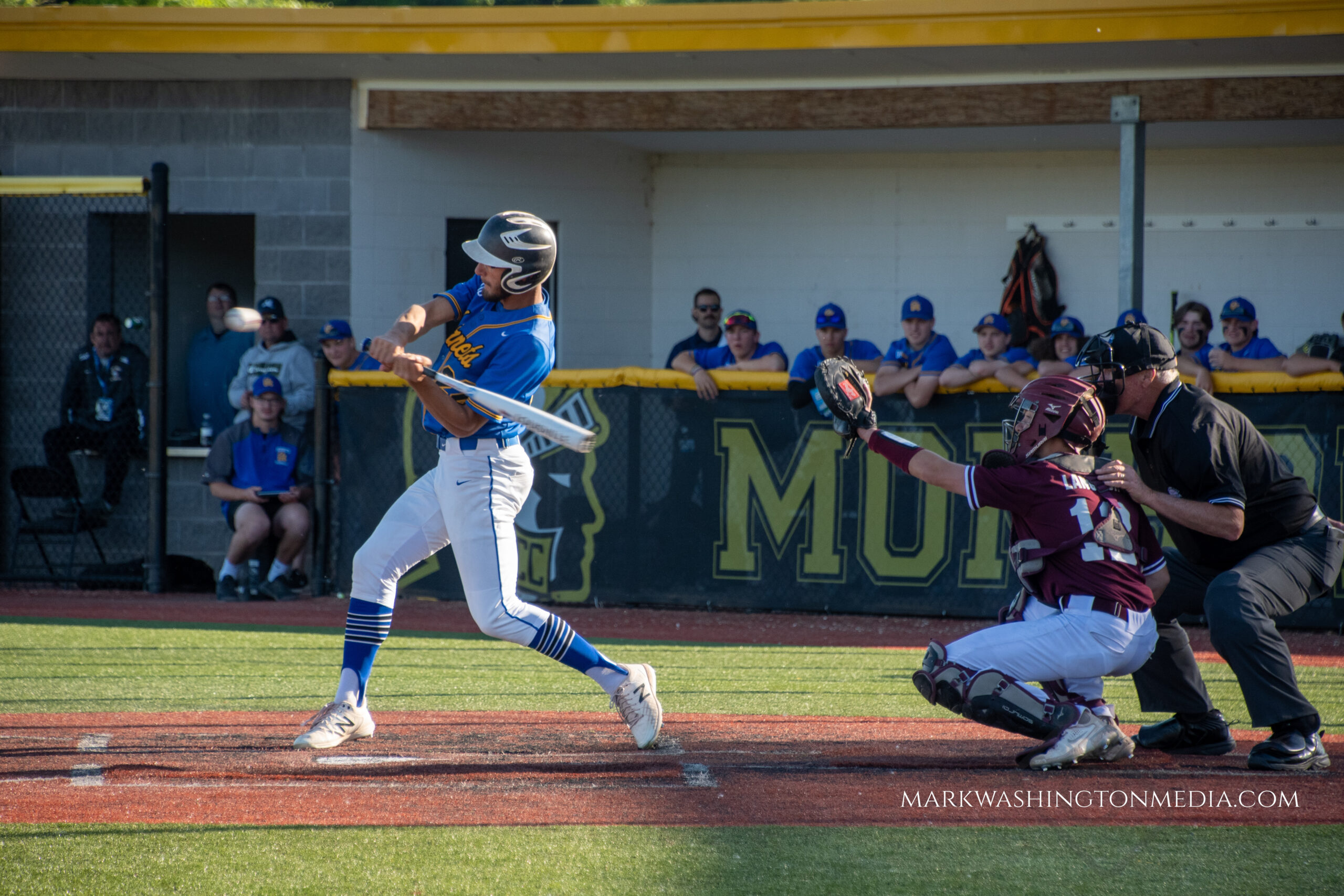 By TJ HATHAWAY
ROCHESTER, N.Y. — The Oakfield-Alabama Hornets battled the Portville Panthers (VI) tough, but a late rally fell short and they fell to the Panthers 3-2 on Saturday.
"I am so proud of all of the stuff that we've done this year." said O-A head coach Mike Anderson. "We had a tough regular season and we had an even harder sectional run. To play the way we did today, especially when they needed all 21 outs to seal it, I really cannot say enough about all of these kids top to bottom."
Portville took a 3-0 lead into the bottom of the seventh inning, when Oakfield-Alabama was able to score two runs thanks in part to an RBI by Kyle Porter and an RBI single by Bodie Hyde. The game was the Hornets' fourth game in the past five days. Anderson described the toughness of his team.
Bodie Hyde singles and scores a run for O-A to make it 3-2. pic.twitter.com/ZgIHdgy7xD

— TJ Hathaway (@tj_hathaway) June 4, 2022
"It's second to none. Being a Class C team with three different classifications, to go from cross-town rival and beating them in the sectional finals, to then having to beat two sectional title winners and then having to play a good Portville team it's tough. It's hard, and it just shows the hard work, determination and character of all of these kids, and all that they have accomplished throughout the year."
Portville's Maxx Yehl threw six and two-thirds innings on the mound, and struck out 14 batters. The West Virginia University commit only allowed two hits on the day. Portville head coach Mike Matz had high praise for his southpaw ace.
Yehl has seen eight batters, and has six strikeouts. pic.twitter.com/BscrfMQL2o

— TJ Hathaway (@tj_hathaway) June 4, 2022
"There are like four guys that I look at in the four best players to come out of Portville. And one of them is him (points to Yehl). He is dynamic, he is athletic. Obviously he throws hard but he can hit as well. He knows the game. He is a complete player. 100 percent."
Portville got the scoring started with back-to-back RBI singles in the fifth inning by Dakota Mascho and Mario Pascucci to put the Panthers up 2-0. Luke Petruzzi scored Yehl on an RBI single in the seventh inning.
"Every time that we win, especially in a playoff setting, it's more time to spend together." said Matz. "We bought ourselves another week. The plaque is awesome and the trophies are cool, but we have one more week with a fantastic group of boys."
Colton Yasses and Bodie Hyde each singled for Oakfield-Alabama. Kyle Porter started for the Hornets on the mound, and compiled ten strikeouts in a complete-game effort.
 "I can't say enough about my kids." Anderson described. "We started doing open gym stuff in January, and we had 100 percent participation. The thing I told them out in the outfield was to remember how after we lost in the quarterfinals last year, all of my seniors came up and they said we were going to be back."
Petruzzi, Mascho, and Pascucci all had an RBI single for Portville. Michael Cole singled. Luke Petryszak earned the save in relief.
"There's not any other 14 kids that I'd want to go to work with than these 14 kids." Anderson said.
Oakfield-Alabama finished the season 18-4. Portville advanced to the NYS Class C Semi-Finals in Binghamton next Friday. The Panthers will face  Chester (IX).