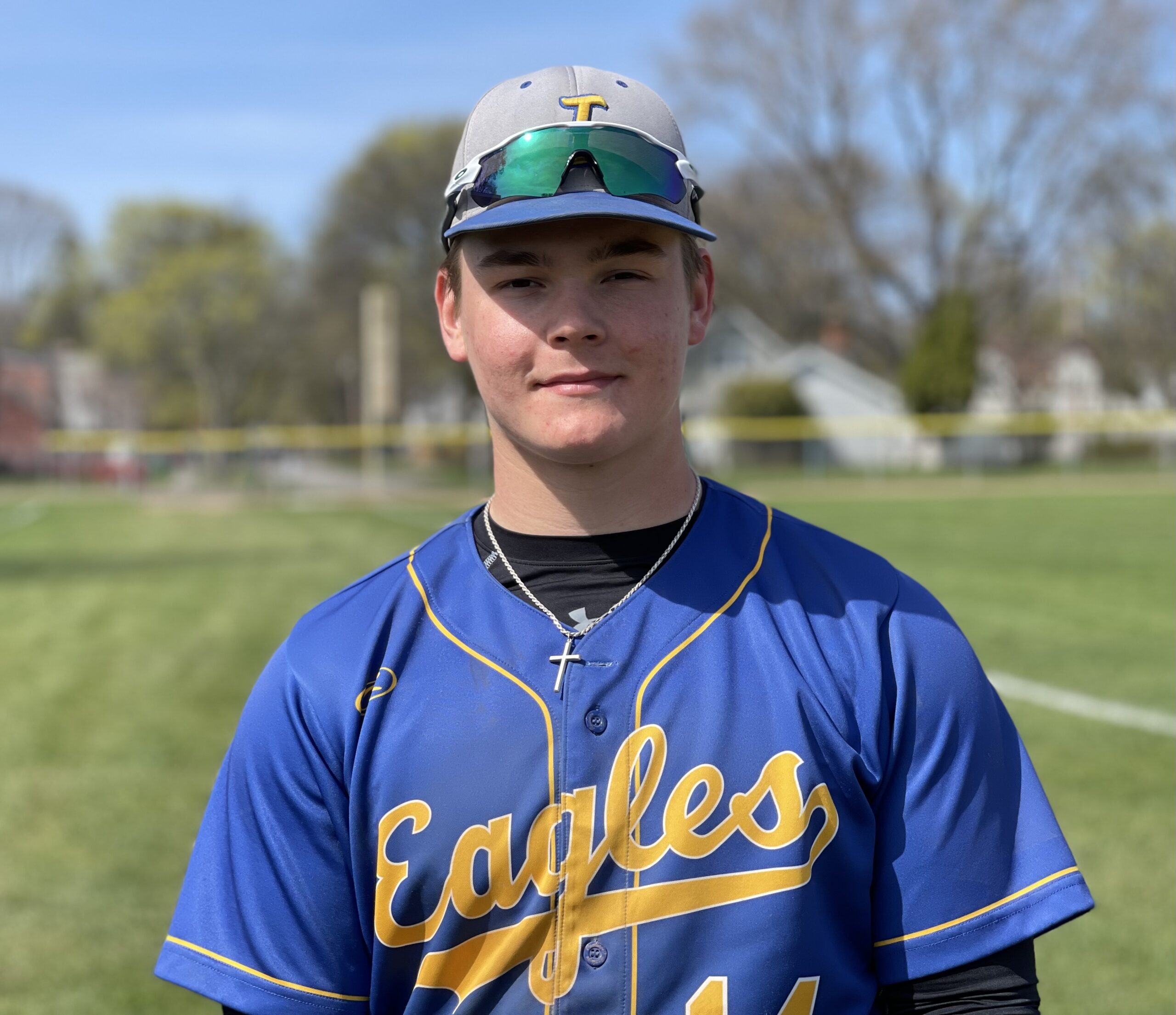 By JOHN LIKANJE
Connor Gresens skipped the football season so that he could focus solely on baseball. This decision paid off as the junior catcher led an Irondequoit squad which finished as the No. 3 seed in its class and advanced to the sectional semifinals en route to being named 2022 Section V Class A1 Player of the Year.
"It's nice to see the work pay off," Gresens said. "It's nice to receive all the recognition for being in the cages and the bullpens and all that. I was at the facility at NextPro every day, lifting every day, hitting every day and throwing every day. That got me ready for the school season and in a place where I could compete.
"I love football and am even coming back this fall. I really wanted to focus on baseball and get to the next level. I had a good season my sophomore year, but really wanted to take the next step and be dominant in Class A and Section V."
"I think Connor worked himself into this award," Irondequoit head coach Joe Kuhn said when praising his starting catcher. "Most kids who decide not to play a sport to work on a sport end up playing video games and stuff. Connor committed himself. I'm proud of him because he did what he said exactly what he was going to do."
Gresens spearheaded an Eagles' offense which averaged 6.8 runs per game by pacing the squad in batting average (.438), slugging percentage (.662), on-base plus slugging percentage (1.168), plate appearances (91), base knocks (35), RBI (27), doubles (10) and home runs (two). The junior catcher finished second on the team in singles (22), third in on-base percentage (.505), tied for third with one triple, tied for fourth in walks (eight) and fifth in runs scored (13).
"Getting 27 RBI in a season takes the entire lineup," Gresens said. "It's not just me doing the work. It takes a lot from the guys to put me in a position and my coaches."
"I told him he needed to get stronger," Kuhn explained. "He did drive line. His arm strength increased. Connor has that grit of a multi-sport athlete. He got better at hitting and became more well-rounded."
Of his 22 contests played, Gresens recorded 11 multi-hit games, including five in which he compiled three-plus base knocks, and 15 matches in which he collected an RBI. His best regular season game was on March 31st at Webster Schroeder when he legged out a pair of doubles, singled and drove in four runs. Not only were all three of his hits run-scoring base knocks, the junior catcher's second double drove in a pair to give the Eagles a 4-2 lead in the seventh inning.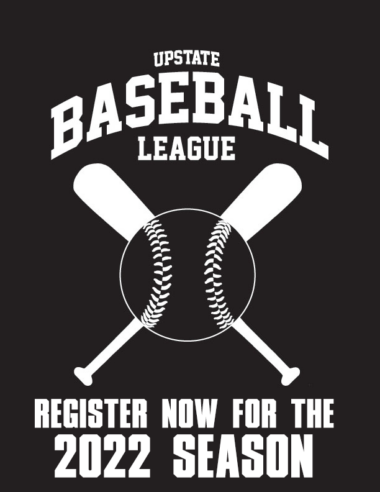 "That really set me off for the rest of the year," Gresens said when reminiscing on this game. "I hit off a really good arm in (Michael) Salina. It set me up to go the rest of the season and gave me the confidence I needed to start dominating. I was nervous because I hadn't seen a live arm on a field in a while and was trying to stay with the fundamentals."
Gresens's four other three-hit games were on April 5th in a 10-0 victory over Greece Odyssey/Olympia, April 21st in a 15-4 victory at Eastridge, May 11th in an 8-1 victory over Gates-Chili and May 12th at Victor. In the win over Eastridge, the junior catcher amassed four base knocks: a pair of doubles, a triple and a single along with a walk.
Gresens stepped up during sectionals as well. In the sectional quarterfinals against Spencerport, the junior catcher singled, crossed the plate once and reached on an error which scored the game-tying and game-winning runs for a walk-off 4-3 victory. This was the second such occurrence of this happening as Gresens achieved a similar feat on April 27th against Brighton: after giving up the lead in the top of the seventh inning while pitching, he hit a hard ground ball and reached on an error for a walk-off 5-4 win.
Gresens was versatile due to his fundamental defense and pitching as well. Defensively, the junior catcher recorded a 1.000 fielding percentage in 157 total chances, posting 132 putouts and 25 assists. In 141 1/3 innings behind the dish, Gresens caught nine baserunners stealing and added a pickoff. Finally, he led the pitching staff to a 3.05 earned run average.

"Managing the tempo in our defense is kind of like a dance between me and the pitcher," Gresens said. "I think this year, a lot of people would say that I take a lot of mound visits and most of the time that's just to slow the pitchers down. They like to get up there, throw and not really think. They're like thoroughbred racehorses. They just want to go. That's where I come in. I've got to slow them down so that they're not going a million miles a minute. I've got to find that nice balance between overthinking and that total horse mentality. I think that helps our pitchers function at the top of their game and when they're playing well, it brings our defensive game to the next level."
"Defensively, he's a phenomenal catcher," Kuhn said when praising Gresens. "He got better at blocking the ball. He just improved every aspect of his game a little bit to a point where he's Player of the Year versus a First Team All-Class player. I lean on my catchers a lot. Our previous catcher was (St. Bonaventure University junior catcher) Jackson DeJohn. I let them call the pitches. I let them manage our running game. He does a great job with all that. Having a guy like that back there helps every aspect of the team.
"In baseball, there are eight guys looking in one direction and one guy looking out. By looking out, he's able to see the entire field and have command. We practiced all this stuff a lot and Connor was able to use what we practiced."
Webster Thomas head coach Kevin Neenan recalled coaching against Gresens for the first time this season during a back-to-back between both squads on April 11th and April 13th.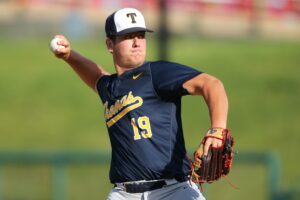 "He really stood out as a catcher," Neenan remembered. "He was just tough. He blocked everything. He's a very energetic leader behind the dish. He had a really good arm and was tough to run on. He had all the attributes you wanted in a very good high school catcher. He hits right in the middle of their lineup. I think he hit third against us. He's a very good fastball hitter. Our goal was to keep him off balance a little bit and make him go the other way. He runs pretty well for a catcher too. He's the overall package.
"We had to do a little bit of bunting," the Webster Thomas head coach said when explaining his gameplan against Gresens during their head-to-head matchups. "Do a little hit-and-run against him, get some guys in motion and put the ball in play a little bit."
On the mound, Gresens whiffed 14 batters in 13 2/3 frames and only allowed one earned run in six appearances. Despite not pitching much this season, Kuhn relied on his junior catcher to take the bump in pressure situations in the latter half of the campaign. One such scenario was the sectional quarterfinals when Gresens came in relief in the fourth inning and tossed 3 1/3 scoreless frames of one-hit ball plus a pair of strikeouts. The junior catcher retired the final 10 batters he faced as well to set up his seventh-inning heroics.

"The only time he wasn't catching was when he was pitching," Kuhn explained. "At the end of the year, he was our very best pitcher. When it came down to needing a guy on the mound, even though Connor's an elite defensive catcher, I put him on the mound because of his competitiveness. He throws a heavy fastball. He's able to throw strikes. Connor played every inning for us at catcher and when I wanted to relieve him from catching, he was on the mound."
Gresens credited Kuhn for always putting him in position to be successful from a young age until now as Player of the Year.
"I think I've been with him since I was in fifth grade going to the Varsity baseball camps," the junior catcher explained. "We have different philosophies about catching, but it all comes back to the same place and roots that he instilled in me when I was 12 years old. I credit him a lot with where I am now. Any accomplishments I have are a big testament to his teaching ability."
The other members of the 2022 Section V Class A1 team were Sam Boock (Canandaigua), Jack Cannon (Webster Schroeder), Brody Froman (Irondequoit), Nolan Krautwurst (Greece Odyssey/Olympia), Luke Pagano (Webster Schroeder), Cooper Romich (Churchville-Chili), Michael Salina (Webster Schroeder), Tyler Stack (Webster Schroeder), Colby Wilson (Webster Thomas) and Garett Wilson (Webster Thomas).
Cannon posted an efficient .299 batting average, including four triples, two doubles and a pair of homers, along with 23 runs scored and eight RBI. The right-hander went 3-2 on the mound with an ERA of 2.43.
Froman led the Eagles in runs scored (33), singles (26), walks (12) and triples (three). The junior center fielder finished second on the team in both batting average (.438), on-base percentage (.556), slugging percentage (.562) and base knocks (31) and tied for fourth in RBI (nine) as well. Froman added 19 stolen bases. Krautwurst stepped up to lead Greece Odyssey/Olympia with a .385 batting average, .494 on-base percentage, 26 base knocks, 22 runs scored and 10 RBI. He posted 46 strikeouts in 39 innings pitched as well.
Pagano recorded a .303 batting average with 15 RBI, 14 runs scored and five doubles. Romich accumulated a .412 batting average, .529 on-base percentage, 1.043 OPS, 27 runs scored, 11 RBI, 11 swiped bags and was hit by eight pitches. Canandaigua's Boock hit .340 with four doubles, two triples and two home runs. The senior finished with an on-base percentage of .485 and slugging of .620.
Salina was the Warriors' ace with a 4-2 record and 1.36 earned run average. The senior pitcher was solid at the dish as well with a .271 batting average, collecting 10 RBI, three doubles and one triple while crossing the plate 12 times. Stack, a defensive standout in center field for Schroeder, compiled a .250 batting average with 12 RBI, 10 runs scored, four stolen bases, two doubles and one triple.
Colby Wilson and Garett Wilson both led the Titans with 31 base knocks apiece. Garett Wilson paced the squad with an OPS of 1.026, 27 RBI and a pair of triples. The senior infielder added .383 batting average, 15 runs scored, five doubles and a pair of homers. Colby Wilson finished with a team-high .573 slugging percentage and three home runs. The senior infielder amassed a .378 batting average, 26 RBI, 16 runs scored, five doubles and a triple.
*Section V coaches decided the All-Class teams.