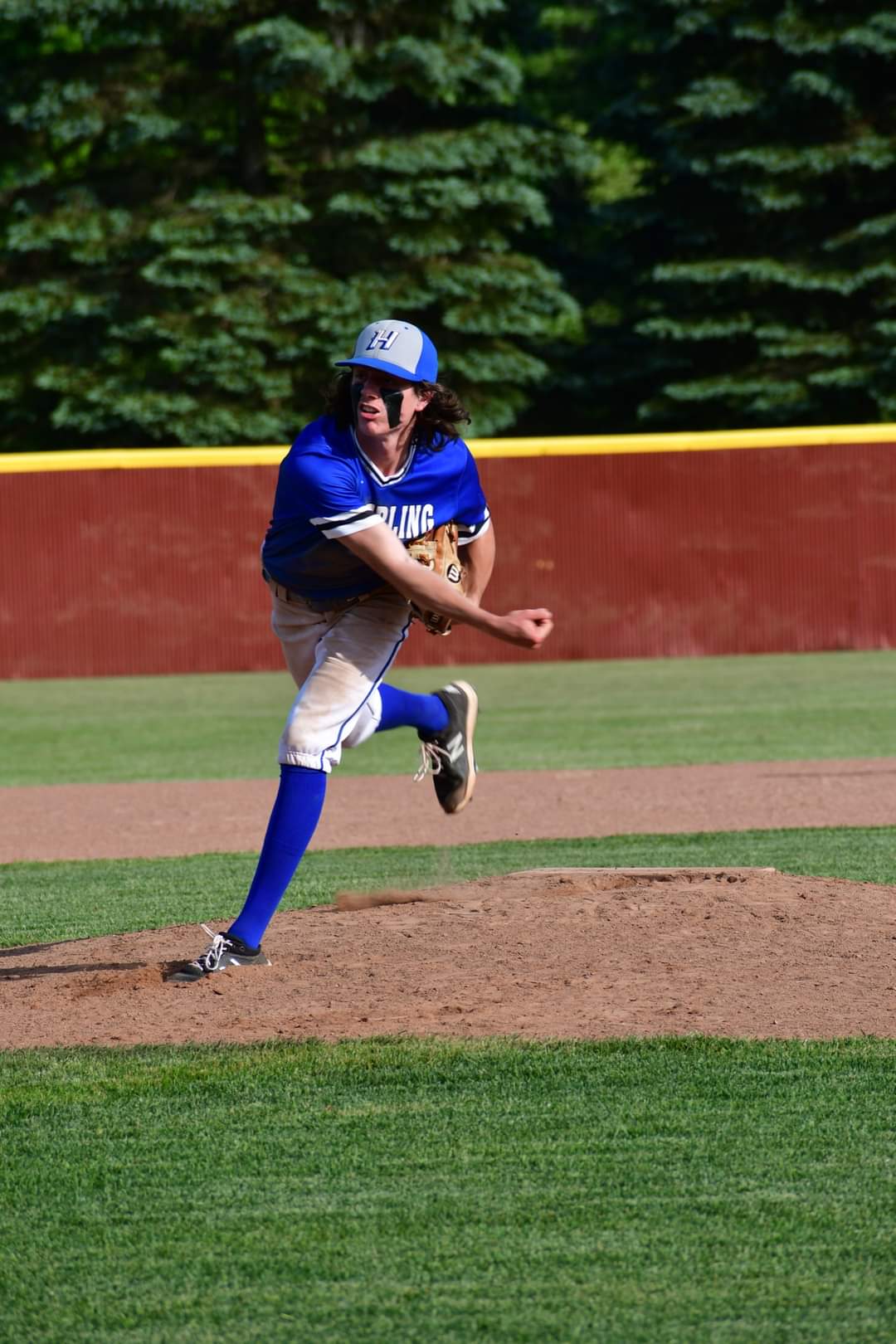 By JOHN LIKANJE
AJ Brotz stepped onto the baseball diamond having already logged 10 football games, 23 soccer matches and 21 basketball contests this year alone. He even participated in two postseason games on the same day: the state semifinals for soccer and the sectional final for football.
That didn't slow him down in the spring as the four-sport athlete capped off his high school career with a second straight SectionV Class B2 Player of the Year award.
"I feel good," Brotz said. "Good to see that the offseason work paid off. It was good to be back on the diamond and have a full year."
"It's a lot," the senior infielder continued when explaining how he remained prepared for baseball while balancing other sports and academics. "Some days, you go to two practices. Then you come home and barely have time to do anything else except a little homework and go to bed. Then you wake up and do the same thing over again. It's a big commitment, but I'm glad I was able to do it."
"When you talk about AJ, I knew going into the year that he was very capable of becoming B2 Player of the Year again", Haverling head coach and Class B2 Coach of the Year, Sean Eighmey, said when reminiscing on Brotz's season. "I know he's got the work ethic and the drive. We just had to see what was going to happen. He came out full throttle at the beginning of the year. He picked up right where he left off the previous year: hitting the ball hard."
Brotz was a rake on offense as he paced the Rams in every major statistical category except doubles, which he finished second behind Gavin Buckley. In 22 games, the senior infielder accumulated a .592 batting average (45 base knocks in 76 official at-bats) with all five of the Rams' home runs and 31 RBI. He amassed a .667 on-base percentage, .960 slugging percentage, 47 runs scored, 31 swiped bags, seven doubles and a trio of triples as well.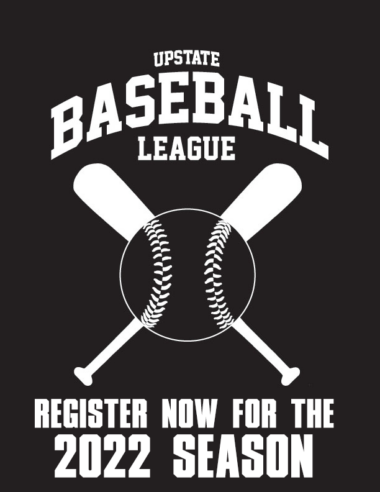 "It was really all mental," Brotz said about maintaining success over the duration of an entire season. "We knew what we were capable of. We just had to go out there and do it. My teammates were really supportive of what I was doing. I just went out there and performed."
Of his 22 contests played, Brotz recorded 15 multi-hit games, including eight in which he compiled three-plus base knocks, and 14 matches in which he collected an RBI. His best regular season game was on May 3rd when he launched a grand slam, singled, walked, swiped a pair of bases and crossed the plate three times in a 27-0 victory over Bishop Kearney. It was the Rams' sixth consecutive victory during a nine-game win streak at the time.
Hornell head coach Jake Kenney recalled meeting Brotz at a young age during travel ball and knew that he was going to be successful right away. He was amazed by his commitment to the sport and the time he put in to be the best version of himself.
"What makes AJ so good is how he can beat you multiple ways," Kenney said. "Offensively, he can hit for power as well as average. If you try to pitch around him and end up walking him, he can use his speed. Before you know it, he's stolen two bags and is on third base. He's constantly putting pressure on your defense and you have to play clean baseball or he's going to find a way to hurt you."
Defensively, he can make all the plays a shortstop needs to make and more with his athleticism. Then you add in how well he does on the mound and it's easy to see how much he impacts every single game he plays in."
Having this knowledge of Brotz's play style assisted Kenney in creating a game plan when the Rams and Red Raiders went head-to-head twice this season.
"We just tried to mix up our approach to him," the Hornell head coach explained. "You can't attack a hitter like him the same way for four at-bats, so we wanted to mix pitches and tried to keep him guessing as much as possible. He's a really aggressive hitter, so we tried to pitch on the edges early in the count to see if we could get him to hit a pitcher's pitch. It didn't always work out that way, but Cullen Haley, who threw against them both times, did a really nice job trying to contain the top of their lineup."
Brotz displayed his senior leadership at the most crucial time: during the postseason. In four games, the 5-foot-9 infielder posted a .714 batting average (10 hits in 14 at-bats) with nine runs scored, eight RBI and five extra-base hits (three home runs and two doubles). In the sectional quarterfinals against Attica, Brotz blasted his second grand slam of the season, singled, walked twice, stole three bases and scored four runs in a 16-3 victory.
"It's the way he goes about his game all the time," Eighmey said when evaluating Brotz's postseason. "He's always the first one in the batting cages and the last to leave. He's a gamer. I don't think anything changed. Between the last regular season game of the year and the first three sectional games, he hit for the home run cycle. He had a lot of RBI in the postseason and his slugging percentage went up. The kid was flirting with a .600 batting average again this year."

Brotz was the Rams' ace as well as he led the rotation with 64 innings pitched, 11 starts and nine victories. The senior infielder tied Zachary Musso and Owen Smith with a team-high 12 appearances and Musso again with four complete games.
"Where I saw a lot of growth this year was on the mound," Eighmey said. "The fastball was livelier. It looked he was always ready to go whenever he took the mound. He didn't lose until the last game of the year."
Brotz whiffed 74 of the 273 batters he faced, added a 2.19 earned run average and posted two shutouts. Both came in a four-day span. On May 2nd, Brotz hurled a complete game shutout on 100 pitches as he fanned 12 of the 25 batters he faced and allowed one hit and two walks in a 6-0 victory at Avoca/Prattsburgh. On May 6th, the 5-foot-9 infielder tossed four scoreless frames of one-hit ball and added four strikeouts in a 7-0 win over Caledonia-Mumford.
"Well, in that game, we were down our catcher," Eighmey said when explaining Brotz's performance against Avoca/Prattsburgh. "AJ was pumped about pitching and took it personal a little bit. His brother (Ethan Brotz) stepped up and was our backup catcher that day. He just fired the ball all day long. He told me 'Coach, don't worry about it. I know Gavin's not here, so I'll take care of this.' He was fired up and did his job."
His curveball was really good that day. He's had two fastballs all year. He throws one about 78 (miles per hour) and the other around 83, so he's just mixing them in."
Brotz's other three complete games were on April 21st in an 11-1 victory over Dansville, April 28th in a 6-5 victory over Wellsville and in the NYS Far West Regional Qualifiers against Palmyra-Macedon. In the win over Dansville, the senior infielder compiled 12 strikeouts. In the regional qualifiers, Brotz sent down eight batters on strikes. Eighmey believed the regional qualifiers was one of Brotz's best pitching performances of the season, regardless of the result.

"Pitching-wise, he was there all season until the last game of the season," the Haverling head coach said. "That pitcher (Ian Goodness) we were facing was throwing really good stuff. At the plate, we weren't really ready for that, but we knew the one thing that could keep us in the game was AJ on the mound. He was right there with him through three and a half innings. He was holding them off balance all game."
He's one of the best kids I've ever coached in the game of baseball besides my son. AJ has a special place in my heart. He's an all-around five-tool player. He comes with the arm strength. He has the ability to hit for power. He has speed. He has a 6.6 (seconds) 60 (yard dash time). For a person rounding first because he has a base hit to be able to stretch it into a double because he's got a second gear, he just turns it on."
Brotz credited the other sports he participated in throughout his high school career. Football prepared him for the physical aspect of baseball. Soccer assisted him in his hand-eye coordination. Finally, basketball increased his speed and quickness.
Brotz is undecided on which college he plans to attend this upcoming fall, but is committed to study engineering.
The other members of the 2022 Section V Class B2 team were Connor Benitez (Livonia), Brady Bouchard (Penn Yan), Wyatt Bryman (Attica), Michael Gammell (Wayland-Cohocton), Alex Green (Wellsville), Ryan Higgins (Le Roy), Kyle Kumkey (Midlakes), Morgan Major (Mynderse) and Reid Martin (Dansville).
Benitez hit .449 (31 hits in 69 at-bats) with 21 RBI. The junior infielder posted a .507 slugging percentage, .531 on-base percentage, 22 runs scored, eight stolen bases and five doubles. Benitez led the pitching staff with a 7-2 record, 3.30 earned run average and 87 strikeouts in 57 1/3 innings. Bouchard batted an even .300 (18 hits in 60 at-bats) with a .433 on-base percentage, three homers, including a grand slam, 21 RBI, eight stolen bases, three doubles and one triple. On the mound, the sophomore posted a 5-3 record with a 0.94 earned run average and 104 strikeouts in 52 innings. Bouchard went the distance seven times, including once for a no-hitter. In 10 appearances, Bouchard limited the opposition to two hits or less six times. One of his best starts was against state semifinalist Palmyra-Macedon when he whiffed nine batters and only allowed three base knocks and one unearned run.
Bryman led the Blue Devils in every major offensive statistical category, finishing with a .547 batting average (29 hits in 53 at-bats), .619 on-base percentage, .905 slugging percentage, one homer, 16 RBI, 30 swiped bags, 27 runs scored, 10 doubles and a trio of triples. Bryman added 41 strikeouts in 29 frames on the mound as well. Gammell pitched to a 7-2 record with a 2.38 earned run average and whiffed 44 batters in 53 innings. The junior pitcher collected 16 runs scored, 15 hits, 12 RBI, a double and a triple in 74 plate appearances.
Green led the Lions as a sophomore with a .418 batting average (23 hits in 55 at-bats), .554 on-base percentage, .672 slugging percentage, 23 runs scored, 20 RBI, four doubles, two triples and a pair of homers. Higgins amassed a .566 slugging percentage, drove in 25 runs, crossed the plate 20 times, legged out six doubles and launched a pair of homers to lead the Oatkan Knights. The junior utility man posted a .333 batting average (20 hits in 60 at-bats), .518 on-base percentage and stole nine bases as well.
Kumkey paced the rotation with a 5-5 record, 3.25 earned run average and 65 strikeouts in 60 1/3 innings. The sophomore pitcher had 18 hits, nine runs scored, nine RBI, three doubles and a pair of doubles at the dish.
*Section V coaches decided the All-Class teams.