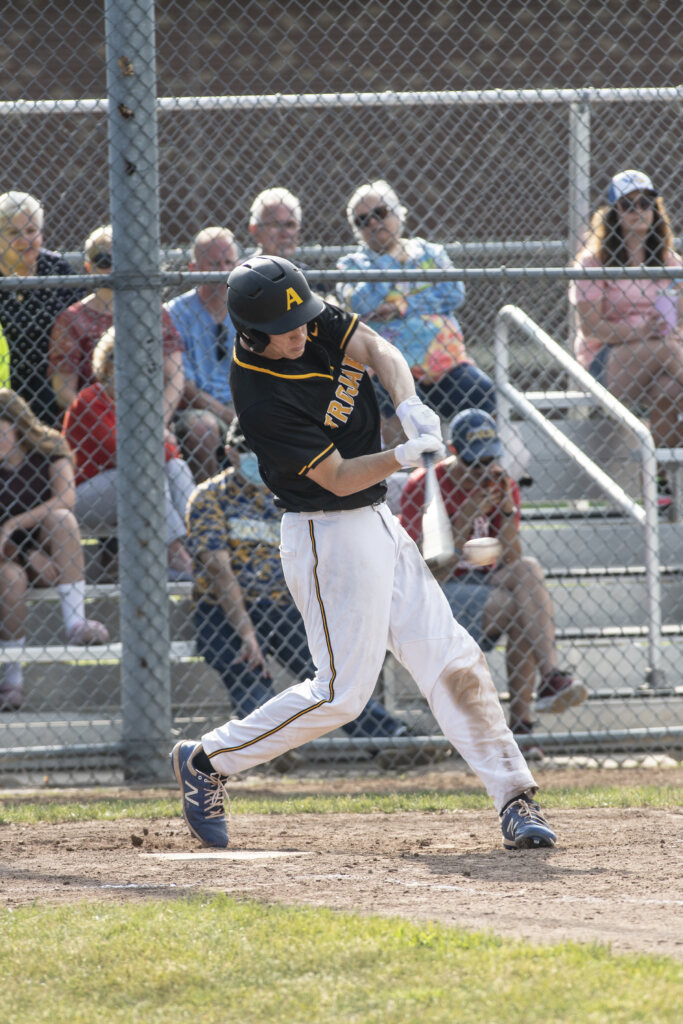 By PAUL GOTHAM
Former Greece Athena standout Casey Saucke II earned Atlantic Coast Conference (ACC) All-Freshman team honors as announced recently by the conference.
Playing primarily in right field, Saucke started 43 regular-season games for the University of Virginia Cavaliers this past season. The 6-foot-3 right-handed hitter posted a .360 batting average – good for second in the UVA lineup and third among all ACC freshmen.
Saucke opened his collegiate career with hits in his first 21 games while collecting seven home runs and 43 RBI for the season.
The 2021 Gatorade New York State and Section V Class A Player of the Year finished with a .483 batting average in his senior season at Athena. He collected eight home runs, 24 RBI, 20 stolen bases and 36 runs scored in leading the Trojans to the Class A championship game.
Saucke and UVA will play in the Greenville Region of the NCAA Tournament that opens this weekend (June 3rd-4th).
The Cavaliers will open the tournament against Coastal Carolina featuring Livonia's Reid VanScoter. Tabbed the Sun Belt Conference Pitcher of the Year, VanScoter was also recently named Second Team All-American.
Victor's Santino Rosso (Hofstra) and Penfield's Gage Ziehl (Miami) will also see action in the NCAA Tournament. Rosso and Hofstra will play in the Chapel Hill Regional while Ziehl and the Hurricanes open the tournament in the Coral Gables Regional.