By KEVIN OKLOBZIJA
My, how the fortunes and feelings can change in the blink of an eye.
As last week was ending, the Rochester Americans were riding high atop a wave of euphoria. They had upended the regular-season North Division champion Utica Comets on the road in a winner-take-all fifth game last Thursday.
And now, four days later, the Amerks are the ones facing elimination.
The Laval Rocket followed up Sunday night's 6-1 rout of the Amerks with a 3-1 victory on Monday night at Place Bell, taking a 2-0 lead in the best-of-five Calder Cup North Division finals.
If the Amerks don't win on home ice in Game 3 Wednesday, and again at Blue Cross Arena at the War Memorial on Friday, and then yet again in Game 5 back in Laval on Sunday, their season is over.
But that's not how Amerks coach Seth Appert presented the situation to his team after Monday's loss.
"What I said to the guys, the way you win three in a row is you win one, you don't think about winning three in a row," Appert said. "We don't have to win three in a row, we need to win one game three different times."
But to win even one game, the Amerks need to find a way to score against Laval goalie Cayden Primeau. For the second consecutive night, the third-year pro stopped 31 shots and allowed just one goal. That included 14 saves in the second period, when the Amerks attempted to erase a 2-0 deficit.
"When a goalie's in a rhythm," Appert said, "you gotta make it miserable on him, you have to over-screen him, you have to make him play deep in his crease, things we're generally good at.
"That's the way to beat a goalie when he's in a rhythm, you don't let him see the puck."
Unlike the play-in round against Belleville (a 2-0 sweep for the Amerks) and then the series with Utica, the Amerks have been unable to mount sustained offensive-zone pressure against the Rocket.
"We just need to really not play like them, we need to play like us," defenseman Brandon Davidson said. "We're just not in the sweet spot right now."
Actually, emulating the up-tempo, intimidate-with-speed Rocket wouldn't be such a bad thing. While the Amerks finally stopped Danick Martel – he of the four-goal game on Sunday – they still found themselves in a hole.
Brandon Gignac scored on a rebound 5:17 into the first period, then Louis Belpedio made it 2-0 with a goal off the fastbreak at 4:55 of the second period.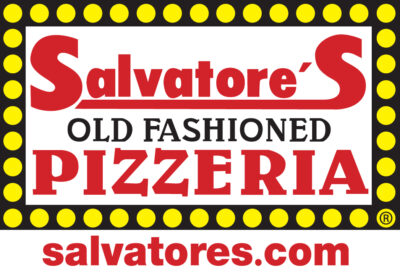 Primeau made sure the score didn't change until just 10:39 remained, when Lucas Condatta pounced on a rebound and extended the lead to 3-0.
Saying he wanted fresh legs in his lineup for Game 2, Appert made changes, inserting defensemen Josh Teves and Oskari Laaksonen and forward Brendan Warren while taking out defensemen Peter Tischke and Nick Boka and forward Ben Holmstrom. It was Laaksonen's first playoff appearance.
"We just got off a five-game series with Utica that was a hard-fought battle," Appert said. "Laval had a little more rest time, we played last night, a tight turnaround. I thought those guys did a good job."
The Rocket also made one lineup change, taking out defenseman Mattias Norlander in favor of Condatta.
The Rocket scored early in both the first and second periods in building a 2-0 lead. Brandon Gignac slammed home the long rebound of Tory Dello's point shot 5:17 into the game.
Amerks goalie Aaron Dell made sure the first-period deficit wasn't greater, however, stopping 16 shots, including big-time saves on Martel at 9:30 and Alex Belzile two minutes later.
"We were on our heels in the first, you hate to get down, but I thought our second and third were real strong and that's something to build on," Appert said.
Laval's high-end speed produced the second goal, with Louie Belpedio scoring off the fastbreak 4:55 into the second period.
The play started in the Rocket zone, when Alex Belzile intercepted a Peyton Krebs pass along the boards and immediately went on the attack. Belpedio, the trailer, took Cedric Paquette's drop pass above the left circle and an instant later picked the corner on the short side.
The Amerks then ramped up the pressure, firing 14 shots in the period, but Primeau stopped each one. His best saves came on Arttu Ruotsalainen's one-timer on a power play at 18:50 and on Lukas Rousek's point-blank shot at 19:43 after the Amerks winger was left alone in the deep slot.
"We created plenty in the second and third, we didn't finish enough," Appert said.
As a result, they suddenly are on the brink of elimination.
"This series is well within our reach, it's not a lost cause," Appert said. "We just need to go home on Wednesday and win one game, and then worry about the next game after that."
Kevin's 3 stars, sponsored by Salvatore's Old Fashioned Pizzeria
1. Cayden Primeau, G, Laval … 31 saves, in control from start to finish.
2. Alex Belzile, C, Laval … Helped create the first two goals.
3. Brandon Gignac, D, Laval … Scored the first goal, solid in both ends.