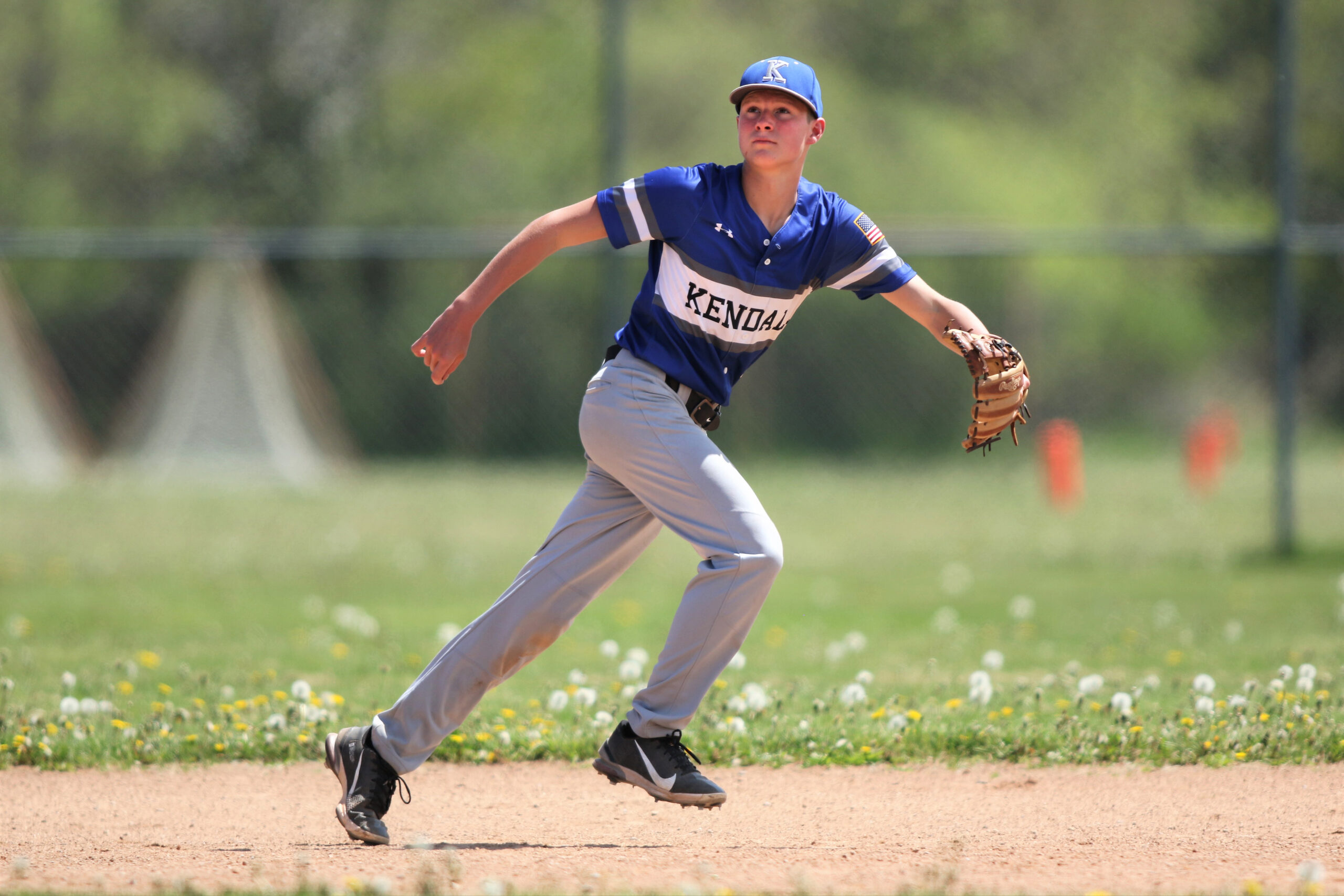 GATES-CHILI (4-14) 3
PENFIELD (11-7) 11
Jack Hickey started, struck out six and allowed one earned run on two hits over six innings to register the win. Aiden Cook finished 3-for-3 with two runs scored and two RBI to lead the offense. Tommy DiFranco went 2-for-5, with two doubles, two runs scored and two RBI. Sam Guiffrida doubled and drove in four runs. The win was the second straight for Penfield. Gates Chili's Charlie Healey singled, scored and drove in a run. Vincent Lucyszyn singled and scored for the Spartans.
PALMYRA-MACEDON (17-0) 8
GENEVA (8-3) 3
Ian Goodness fanned 13 without issuing a walk as Pal-Mac swept the season series from its Finger Lakes East rival. Goodness allowed two earned run on seven hits over seven innings of work. Will Caffyn finished 2-for-3 with a triple and an RBI while Isiah Stephens was 2-for-4 with a double and two RBI to pace the offense. Paul Goodness went 2-for-5 with an RBI. Christian Morrison doubled, scored and drove in a run. Tyler Wolcott singled, scored three runs and drove in another. Noah Brooks singled and scored. Geneva's Michael Richardson struck out two and did not allow an earned run over 4.1 innings of relief work.  Richardson also went 2-for-3 at the plate. Gavin Brignall was 2-for-4 with two runs scored while Bryant Santiago and Andrew Avedisian both finished 1-for-3 with an RBI. Jamie Wooster singled and scored. With Pal-Mac's win and Notre Dame-Batavia's loss later in the day, the Red Raiders remained as the only undefeated team in Section V Baseball for the 2022 season.
HONEOYE (7-7) 15
HAC (8-5) 17
In a game that saw 17 of 18 starters scored at least one run apiece, Honeoye took a 2-0 lead after their half of the first, led by John Gawel's RBI triple.  The Wolves came right back with two of their own as Alex Sassaman clocked an RBI triple and Ben Friedberg plated him with a groundout RBI.  HAC broke the game open for the first time with six runs in the third inning as Cai Rogers and Thomas Riveros delivered a pair of two RBI doubles.   HAC scored five more runs in the fourth as Salvatore Timpani plated two with a single as the Wolves grew their lead to 14-4 after four.  But, the Bulldogs growled back and scored three in the fifth on consecutive RBI from Tommy Rueter, Sam Clark and John Gawel, then plated seven in a wild top of the seventh. Charlie Farrell, William Covey and Kurtis Mortensen drove in runs to help Honeoye bring the go ahead run to the plate in the seventh.
HAC went through five pitchers on the day, with Ben Friedberg going the first 4 2/3 before giving way to some relievers.  With runners on first and second, Timpani entered the game in the top of the seventh for the Wolves and was able to pick up the save striking out the last batter of the game.  Friedberg earned the win for HAC. Riveros had four hits, including two doubles, three runs scored and three RBI.  Anson Man collected two hits and scored three runs. Friedberg helped on the offensive end with three hits and three RBI. For Honeoye, Mortensen was 3-3 with three runs scored, Rueter totaled three RBI and John Gawel had two hits, two runs scored and two RBI.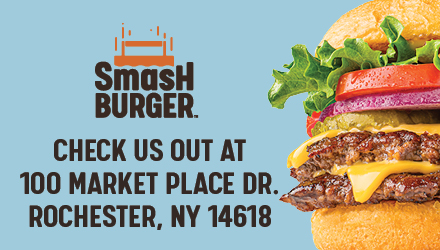 ADDISON (7-7) 0
WATERLOO (2-12) 8
Alex Rogers struck out five over seven innings to pick up the win. Casey Burcroff singled, walked twice and scored a pair of runs to lead the offense. Dylan Bienvenue singled, walked and stole two bases. Ashton Seehase singled and drove in a run. Waterloo scored a run in the first, two more in the third and four in the fifth.
SODUS (13-4) 2
WILLIAMSON (9-6) 0
Logan Bulman struck out nine and scattered six hits and three walks over seven innings as Sodus took a second straight decision from its Wayne County rival. With the win, the Spartans clinched the top seed in Class C1. Bulman also finished 2-for-3 with a walk at the plate and two runs scored. Evan Laird went 2-for-4 with two RBI. Jacob Laird and Bradyn Orbaker added a single apiece in the win.
KENDALL (9-4) 10
NORTHSTAR CHRISTIAN (11-4) 2
Looking to build off back-to-back wins, Tige Noni's Kendall baseball team faced a Saturday schedule that included two games in two separate counties. The importance of a sustained outing from the starter in game one goes without saying. Noni's Eagles got just that. Zach Barrett tossed a complete game as Kendall won for the sixth time in seven games. READ MORE.
KENDALL (10-4) 19
BYRON-BERGEN 2 
Nic Cole registered his first varsity win and finished 3-for-4 at the plate with two runs scored as Kendall took its fourth straight decision and seventh in the past eight. Reuben Marquess went 3-for-4 with two doubles. Louie Conte was 2-for-3.
CANISTEO-GREENWOOD/JASPER-TROUPSBURG 0
AVOCA/PRATTSBURGH (12-5) 2
Haden Abbott threw a complete game 2-hit shutout to lead Avoca/Prattsburgh. Abbott had six strikeouts and walked two, then helped his cause with two hits and scored a run. READ MORE.

ELBA 5
PEMBROKE 7
MYNDERSE (8-7) 2
WAYNE (8-8) 7
Tyler Mudge struck out five and allowed two runs on eight hits and one walk as Wayne won for the third time in four games. Kyle Tomaselli and Lucas Kielon both finished 2-for-3 with a double at the plate. Tomaselli scored three runs while Kielon had an RBI and a run scored. Brady Ruffell and Michael singled, scored and drove in a run apiece. Jake Prayne doubled, drove in a run and scored another for Mynderse. Max Santana singled and scored.
BATAVIA ROTARY CLUB TOURNAMENT
LE ROY (11-6) 0
NOTRE DAME-BATAVIA (14-0) 15
Bryceton Berry and Gavin Schrader combined on a five-inning no-hitter. Berry started and struck out six over four innings. Schrader fanned the side in one inning of relief work. Berry and Schrader had a single and two runs scored apiece at the plate. Cody Henry went 2-for-3 with a triple, three RBI and a run scored to pace the offense. Ryan Fitzpatrick doubled, drove in a run and scored twice in the win. Jaden Sherwood and Jay Antinore both collected two hits, two RBI and two runs scored. Jimmy Fanara singled, scored twice and drove in two.
ATTICA 1
BATAVIA 11
NOTRE DAME-BATAVIA (14-1) 9
BATAVIA (11-7) 10
Vince Grazioplene finished 2-for-4 including a two-run single in the second inning as Batavia grabbed a 7-0 lead and held off a late Notre Dame-Batavia rally to win the 2022 Batavia Rotary Club Tournament. Grazioplene plated Sawyer Siverling and Cole Grazioplene with the one-out hit. Alex Johnson capped the frame with a two-run double. Mekhi Fortes went 2-for-3 with two walks, an RBI and two runs scored in the win. Cole Grazioplene crossed home three times. Siverling was 2-for-4 with a double and two runs scored. Jesse Reinhart started and went 3.2 innings for the win. Bronx Buchholz hurled a scoreless seventh for the save. Notre Dame-Batavia's Cody Henry plated two with a single in a five-run fourth when the Fighting Irish made it an 9-7 game. Jay Antinore led the ND-B offense going 3-for-4 with two runs scored. Gavin Schrader singled, walked and scored twice. Vincent DiRisio drove in two runs and scored two. Ryan Fitzpatrick walked twice and scored twice.
RED JACKET 20
SOUTH SENECA/ROMULUS 2
GENESEE VALLEY/BELFAST 8
ARKPORT-CANASERAGA 0
To report scores, please email photos of that night's scorebook pages to scores.pickinsplinters@gmail.com.