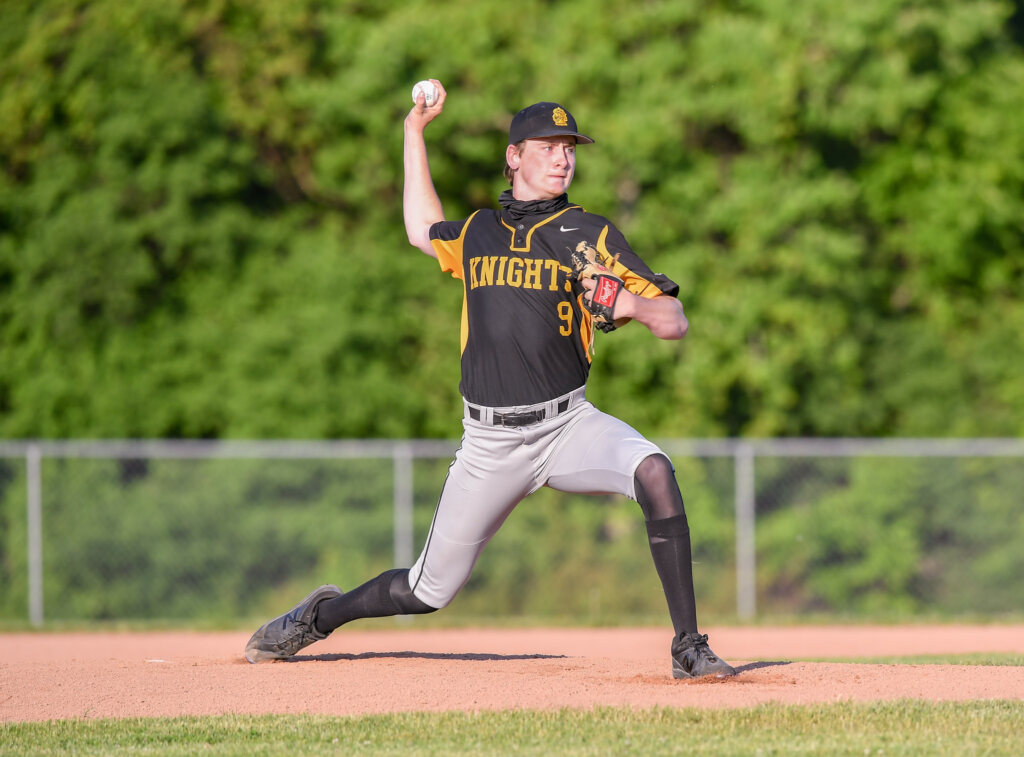 By PAUL GOTHAM
ROCHESTER, N.Y. — The top high school baseball teams in the country will gather in Cary, North Carolina in early April and McQuaid Jesuit will be among them.
Tony Fuller's Jesuit Knights are one of 16 programs selected for 2022 National High School Invitational as announced by USA Baseball.
"It's exciting," Fuller said. "Really excited for the boys to get that opportunity to be on a national stage."
Scheduled for April 6-9, the single-elimination tournament will take place at the USA Baseball National Training Complex.
Three-time defending champion Orange Lutheran High School (Orange, CA) highlights the field of participating teams along with former champions The First Academy (Orlando, FL) and Huntington Beach High School (Huntington Beach, CA).
"I'm looking forward to the opportunity to see how we match up against the best," Fuller stated.
Three years removed from winning the New York State Class AA championship, Fuller noted how that team's success played a role in receiving an invitation to the national tournament.

"We wouldn't get this opportunity if it wasn't for the boys that came before this group. Collectively, between the alumni, current players and coaches we earned this invitation. It's just a really exciting opportunity."
The current McQuaid roster has six players with college commitments already in place including four at the Division I level.
"We have three Division I guys at the top of the rotation," Fuller said referring to Edward Hall, Daniel McAliney and Will Taylor.  "That's one of the reasons that I thought we had an opportunity to get the invite. Our fourth kid is young, but he's pretty good. We have the pitching depth to do all right."
McAliney finished 5-1 in six starts last season. The SUNY Binghamton commit struck out 35 and walked 14 in 33 innings of work. The right-hander's only loss of the season came against Penfield when McAliney allowed one earned run in facing 2021 MLB Draft Pick and current Miami Hurricane Gage Ziehl.
Hall, who will play at Davidson College, went 2-1 in four starts. Taylor, a Wofford College commit, posted a 5-1 mark in six starts. The southpaw threw six innings in five different outings last spring. He struck out 30 and walked seven in 35 innings. of work.

Middle infielder Aiden Stewart will continue his academic and athletic career at Siena College. Stewart had 10 extra-base hits including two home runs and drove in 23 during the 2021 season.
Sophomore Matt Wilmarth rounds out the McQuaid rotation. Wilmarth made nine appearances including two starts as a ninth-grader and registered a record of 2-0.
Zach Allen (Potomac State) and Tanner DeGrazia (Pomona-Pitzer) round out the McQuaid players with college plans already in place. DeGrazia scored 15 runs and drove in 14 last season while finishing with an on-base percentage of .435. Allen hit .375 in 32 at-bats. with an on-base percentage of .459 and slugging of .562.
"Obviously, if you look at the rosters of the rest of the teams, they have that depth as well," Fuller noted.
Ten different states will be represented in the tournament. The states California and Florida have four teams apiece. Tournament matchups will be announced at a later date.