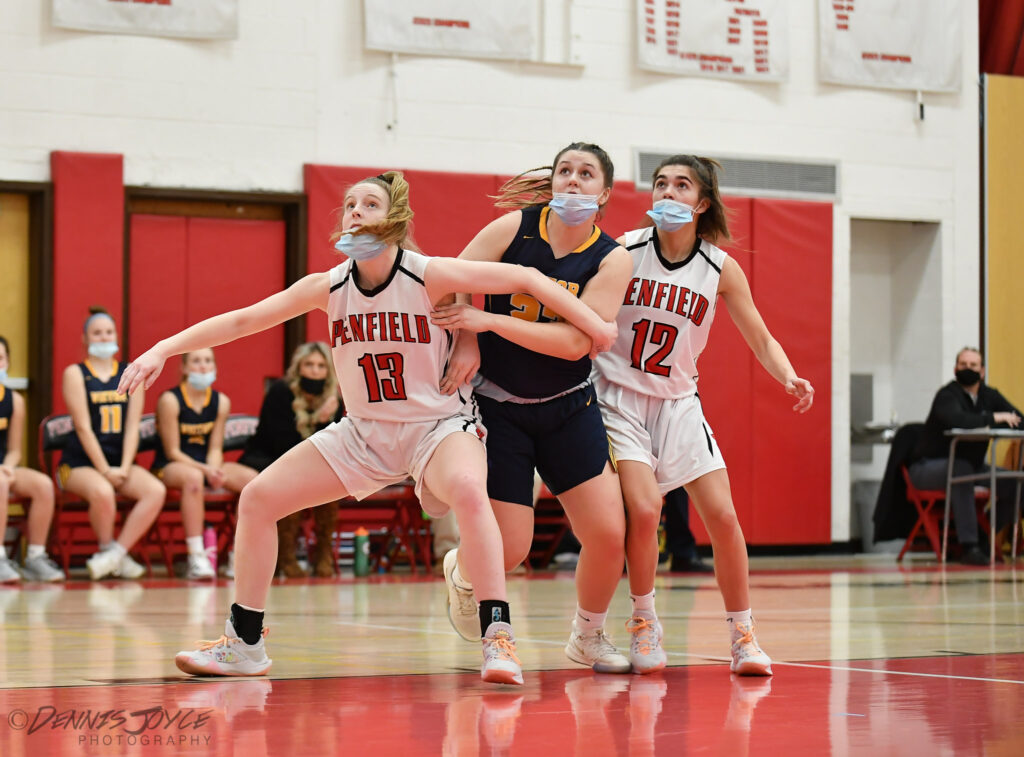 BOYS
EDISON TECH (9-4) 65
WILSON MAGNET (5-5) 57
Four minutes remained in the third quarter of Friday's Rochester City Athletic Conference (RCAC) matchup with Wilson Magnet clinging to a slim three-point advantage. Edison Tech's Tyler Bethea had gone to the bench with four fouls.
Reggie Simmons turned to ninth-grader Jabric Larkins.
Seven possessions later, the Inventors had a lead they did not surrender, and Larkins played the starring role. READ MORE.
FAIRPORT (4-4) 46
HILTON (5-5) 49  OT
Michael Whelehan finished with a game-high 18 and hit four 3-pointers including the game-tying bucket to send the Cadets to overtime. The junior guard then connected one more from distance to tie game again before Preston Prince took over with two buckets, and Greyson Trubia converted one of two free throws. The win was the third straight for Hilton. Prince scored 16 points in the game. Trubia and John Bianchi scored three points apiece. Derek Covey accounted for eight. Riley Pendleton connected from the charity stripe. Zac Ditzel and Wallace Rahmaan both scored 10 points to lead Fairport. Josh Knapp added seven. Alex Hill and Jake Koonmen scored six apiece. Bruce Wilder accounted for five points. Aidan White scored two.
IRONDEQUOIT (8-2) 85
GATES-CHILI (3-7) 58
A back and forth game for two-plus quarters, Irondequoit closed the third frame on a 16-3 run on the way to its sixth straight win. Trailing 44-41, Ryan Heath keyed the run with eight of his game-high 29 points. Evan Leonardo hit back-to-back threes as part of his 11-point night.  Heath used his quickness from the guard position to get in the lane and score at the rim on numerous occasions throughout the night.  Xavier Gissendanner added 22 points for the Eagles while Damon Brumfield chipped in 13.  Kenyen Lovett (4), Ryan Boe (3), Owen Salerno (2) and Myron Thompson (2) rounded out the scoirng for Irondequoit. Ryan Santiago had 17 points including five three-point baskets while Cameron Browns scored 15 for Gates-Chili. Sammuel Seymour accounted for seven points while Owen Howard (6), Kani Mitchem (6), Richard Stevenson (4) and James Connelly (3) also scored for Gates.
PENFIELD (3-7) 35
VICTOR (11-0) 41
Phil Nwugwo scored four of his game-high 16 points in the fourth quarter when Victor erased a one-point deficit to stay undefeated. Nick Leonard scored all three of his points in the decisive stanza. AJ Queri finished with eight points. Cam Ryan had seven. Ryan Dodge (3), Brennan Hopkins (2) and Jonah Whittier (2) also scored for the Blue Devils. Penfield's Aiden Cook connected on a pair of 3-pointers and led the Patriots with 10 points. Caden Harrington and Charles MacDougall-Knapp both had eight points. Matt Karpen scored five. Daniel Gregory and Derek Torres both chipped in two points.

EASTRIDGE (9-0) 59
BATAVIA (2-7) 47
Cordell Young connected on a pair of 3-pointers and scored eight points in the first quarter when Eastridge jumped to an 18-11 lead. Young finished with 15 points in the win. Teammate Caquan Wester had 16 points. Zy Switzer scored 11. Emmanuel Leftenant and Emmanuel Torres added seven apiece while Keegan Coleman had three points. Eastridge has won all of its games by double-digits. Batavia's Carter McFollins led all scorers with 23 points. Javin McFollins had 16 points. Tanner Mountain scored four while Sawyer Siverling and Mikey McKenzie both had two points.
GREECE ODYSSEY (0-11) 48
GREECE OLYMPIA (7-3) 76
Anthony Starks finished with 25 points, 15 rebounds and two blocks as Olympia won for the fifth time in six games. Bryce Long grabbed 10 rebounds to go with nine points. Landen Evans, Jahod Faison and Ricky Hill added 10 points apiece in the win. Faison also handed out five assists while collecting two steals. Hill had three steals and four assists. Evans collected three assists and two steals. Landen Baglin scored six points for the Spartans. William Buttino, Ayden Gorham and Dominic Braun each accounted for two points in the win.  Josh Tantalo led Odyssey with 16 points. Maron McDonald had 14. Gavin Williams scored six while Jazir Larkins (4), Camden Metzler (4) and Kawliga Goodenew (2) rounded out the scoring for Odyssey.
PITTSFORD SUTHERLAND (6-3) 39
BROCKPORT (3-9) 37 OT
Tyler Mullin scored 11 points, and Sam Pisanelli added 10 as Sutherland won for the third time in five games. Everett Wilcox added seven points in the win. Chandler Reynolds (4), Bobby Dodge (2), Dutch Pestorius (2), Ansh Kumar (2) and Ivan Goettler (1) rounded out the scoring for Sutherland. Brockport's Peter Leicht led all scorers with 13 points. Bryce Tyndell had 11. Justin Sillen had seven points. Francis Nwokonko (4) and Nate Grego (2) also scored for the Blue Devils.
CANANDAIGUA (6-3) 36
PITTSFORD MENDON (10-0) 72
Caleb Lewis had eight of his game-high 17 points in the first quarter when Mendon outscored Canandaigua, 13-3. Lewis finished with 11 rebounds for his second double-double in as many games. Kidder Lindley had 14 points and a game-high 14 rebounds. Conner Rook collected 14 points and nine rebounds. Jackson Green accounted for 14 points. London Hoyser (6), Matt Woods (5) and Tyler Shadders (2) also scored for Mendon which led 32-16 at half. Bryce Ceravolo, Nick Ferris and Matt Pawlicki scored eight apiece to lead Canandaigua. Derek Andrews scored five points. Jack Bacon accounted for three. Luke Springer and Kenyon Mahoney both scored two points.
SPENCERPORT (2-11) 60
BRIGHTON (7-3) 65
Reggie Smith, Jr. finished with 25 points including six in the fourth quarter as Brighton put together back-to-back wins. The sophomore guard/forward connected 12 times from the floor for the game. Eli Desandis converted 6-of-7 free throws and finished with 20 points in the win. David Tisa, Jr. added nine points and Matt Howe had eight. Quinn O'Brien and Tryque Watkins scored two apiece. Spencerport's Ty Heaton hit six 3-pointers and matched Brighton's Smith with 25 points. Bryon Streb had 17 points. Justin Bryant had five. Kyle Milburn and Justin Schnauber had four apiece for the Rangers. Jason Marchincin scored three points, and Antonio Diaz had two.
VERTUS (4-6) 73
EARLY COLLEGE (1-5) 54
Reginald Pough posted a double-double with 18 points and 13 rebounds to lead Vertus. Trevor Scott added 15 points and six assists in the win. Tajmeik Hawkins hit four 3-pointers and finished with 18 points. Sho'miere Harvey had eight points. Gerod Jackson and Earlington Walker scored four apiece. Turhan Davis accounted for two points. Early College's Jamesz Brown hit three 3-pointers and finished with 18 points to lead the Cobras. Jamari Williams scored nine points. Michael Stroughter  and Jermaine Montgomery had seven apiece. Myqyng Arline accounted for six points. Tyrone Sanders and Quentin Majors-Brown both had two points.
ROCHESTER ACADEMY CS (9-0) 79
C.G. FINNEY (3-10) 27
Kam McDonald connected of 6-of-8 shots from the floor and finished with 16 points while Deonte Major had 13 points, 11 steals and six assists as the Racers won by double-digits for the seventh time this season. Josiah Howard had 11 points and five rebounds in the win. Jaylin Duval scored eight and grabbed eight boards. Joseph Aikens added nine points. Evariste Omebe had six points and five rebounds. Adrian McMath chipped in with five points. Christian Coleman (4), Perry Washington (3) and Ja'seir Samuels (2) also scored for RACS. Finney's Diego Bessette scored 10 points to lead the Falcons. Nick Pasquantonio had five points. Ethan Krog and Octavio Gefell both scored three points. David Crandall, James Sidorshin and Josh Suarez scored two apiece.
WAYNE (7-4) 51
PENN YAN (6-4) 52
PALMYRA-MACEDON ()
GENEVA ()
NEWARK (7-5) 44
DANSVILLE (8-3) 33
Raeshawn Howard scored 13 points, and Newark won its third straight game and fourth in the past five. Brayden Steve added 10 points in the win while Stevie Brown had eight. Isaiah Camp scored six points. Zachary Herd accounted for five. Gabriel Caraballo rounded out the Newark scoring with two points. Dansville's Drew Morrow posted a double-double of 15 point and 14 rebounds. Collin Gray scored 10 points. Dawson Wadsworth had three points and three assists. Jakob Smith scored four points.  Reid Martin added a point. Tyler Harris handed out three assists.
MARION (3-7) 38
LYONS (10-0) 84
JC Walker scored 10 of his game-high 31 points in the first quarter when Lyons jumped to a 15-7 lead. The sophomore center/forward finished with 21 rebounds, six steals and three blocks. Jacob Sides scored 20 points in the win. Jay Battle and Jaiden Lopez added 10 apiece. Matt Briggs (7), Quintin Franklin (4) and Mike Briggs (2) also scored for Lyons. Logan Evans led Marion with 13 points. Liam Phelps added 11. Mike Phillips had 10. Jacob Couperus and Gabe Gruttadaurio both had two points.
AVON (8-2) 48
LE ROY (9-3) 46
Andrew Rowland finished with 19 points and four rebounds as Avon won for the third time in four games. Michael Rowland scored nine of his 12 in the fourth quarter. Jack Browne had six points and seven rebounds. Le Roy's Merritt Holly finished with 15 points and 14 rebounds. Finn Shelby had 15 points and four rebounds while Mitch Hockey had 12 points and four rebounds.
KESHEQUA (0-13) 33
CALEDONIA-MUMFORD (10-1) 88
Evan Raniewicz scored 20 points to go with seven assists and four rebounds as Cal-Mum won its sixth straight game. Kyle Wade had 19 points, six rebounds, four assists and four steals. Alex Carnes added 12 points and five steals. Nate Doll finished with 11 points and five rebounds. Donny Peet accounted for 11 points and seven rebounds. Jeremy Raymond had nine points while Cam Reed chipped in with four points and seven assists. Tristan Abbey rounded out the Cal-Mum attack with two points and four rebounds. Keshequa's Tyler Mallaber connected on four 3-pointers and scored 14 points. Reese Powers added seven points, and Jacob Buchinger had six points.
PAVILION (1-10) 39
YORK (7-4) 62
Austin Flynn finished with 18 points and led York which outscored Pavilion 22-4 in the second quarter. Jacob Pangraio had 17 points in the win. Maddox Timothy added 14. Riley Richardson paced Pavilion with 10 points. Case Cummins had nine points, and Colton Dziekan had eight.
PERRY (2-9) 45
MOUNT MORRIS (3-6) 47
Trailing by as many as 15 points, Mount Morris took its first lead of the game when Payton Bounds connected on a 3-pointer with :30 seconds remaining in the game. Bounds finished the game with eight points and seven rebounds. Stephen Somers led the Blue Devils with 23 points. Mason Santini had six points and 10 rebounds. Kevin DeLoria corralled six offensive rebounds and scored two points. Matt Hartigan blocked four shots all in the final four minutes. Perry's Matt Givens scored 14 points in the first quarter when the Yellow Jackets opened with a 17-2 lead.
LETCHWORTH (5-6) 65
GENESEO (8-2) 74
LIVONIA (4-7) 60
WAYLAND-COHOCTON (5-8) 73
Visiting Livonia rallied at the end of the third quarter to cut the lead to 58-55, but the Bulldogs did not get any closer as Wayland-Cohocton won the fourth quarter 15-5.  Wayland-Cohocton's Brogan Cotter led all scorers with 22 points.  Livonia's Chris Coyle had 19 points 10 rebounds and five assists.  Evan Swan finished with 16 points and four rebounds.
HORNELL (7-5) 68
WELLSVILLE (6-5) 64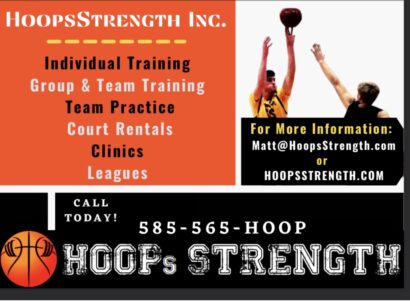 GIRLS
VICTOR (6-3) 53
PENFIELD (5-3) 49
Penfield's Elisa Faklaris scored 18 points while Kennedy Cone had 12. Eva Elliot added seven points while Leah Fusilli and Grace Alexander scored five apiece. Emily Fordham accounted for two points.
HILTON (4-5) 56
FAIRPORT (8-4) 73
Ne'vaeh Buntley and Bella Pucci scored 22 points apiece as Fairport rebounded from a loss to undefeated Pittsford Mendon to win its third game in the past four outings. Buntley had nine rebounds, three steals and a block in the win. Pucci had five assists, four rebounds, a steal and a block. Ella Meabon finished with 19 points, eight rebound and six assists. Abigail Smith scored three points while handing out eight assists. Riley DeRue grabbed six rebounds and scored three points. Rachel McCoy and Sophia Lapp both scored two points.
GREECE OLYMPIA (5-4) 72
GREECE ODYSSEY (2-9) 40
Shania Estrich connected 10 times from the floor and finished with a game-high 22 points as Olympia won its second straight game. Estrich had 12 points in the third quarter when the Spartans took a commanding 58-22 lead. Kyleigh Bathe and Nondja Nelson scored 10 apiece in the win. Tehilyah Murray had 12 points. Miciyah James had seven points and Macie Vetter scored six. Madelyn Kielkowicz (4) and Tenaja Scott (2) also scored for Olympia. Odyssey's Jenayla Hunter scored 18 points, and Asia Philip had 12. Sienna Tyo contributed eight points and Kamore Lawton had two.
RUSH-HENRIETTA (4-5) 40
WEBSTER SCHROEDER (7-3) 61
Mariah Watkins scored eight of her team-high 17 points in the first quarter when Schoreder jumped out to a 23-12 lead. Julie Perales had 12 points in the win while Andraia DiPisa and Bria Watkins added nine apiece. Sarah Ferruzza had eight, Ava Gallup scored four. Molly Broccolo had two points. The win was the fourth straight for Schroeder. Rush-Henrietta's Avery Roberts finished with a game-high 19 points for the Royal Comets. Ava Santiago scored seven. Alivia Day had five, and Ashlyn Roberts scored four. Alison Utter hit a 3-pointer, and Ally Garrett hit two free throws.
AQUINAS (4-6) 77
EDISON (0-8) 11
Loren Green finished with 18 points, eight rebounds, an assist and a steal to lead Aquinas. Abigail Pfluke added 16 points. Molly O'Toole scored 13 points while Jade harvey had 11 points and four rebounds. Abby O'Meara (9), Elizabeth Tantalo (8) and Norah Valentino (3) also scored for the Li'l Irish.
GENEVA (0-10) 12
PALMYRA-MACEDON (5-4) 70
PENN YAN (7-3) 41
WAYNE (6-6) 20
Sierra Harrison scored 17 points while Jammie Decker grabbed 16 rebounds and added five in the scoring column as Penn Yan won its fourth straight game. Kaley Griffin scored 10 points. Elle Harrison (5) and Maihue Miranda (4) also scored for Penn Yan. Riley Simpson led Wayne with eight points. Allie Cheminti had five points. Kasey Eaton (3) and Phoebe Hartgrove (2) also scored for Wayne.
SOUTH SENECA (3-5) 57
HONEOYE (0-9) 20
MARCUS WHITMAN (4-5) 37
DUNDEE/BRADFORD (9-1) 48
Hallie Knapp scored 15 points and grabbed eight rebounds as Dundee/Bradford won its third straight game. Kailey Yeoman paced the scoring with 16 points to go with three steals and two assists. Jade Roussell had six points and seven rebounds in the win. Kendall Parker collected six assists, five points and four steals. Mikayla Schoffner had eight rebounds and four points. Trisha Edmister had two points. Junior Natalie Cotroneo finished with a team high 15 points. Junior Olivia Herod had 14 points, five steals and three assists.  Eighth grader Sophie Snyder contributed three points. Ninth-grader Helen Snyder and junior Katie Bootes scored two points apiece. Ninth-grader Lily Carroll had one point.
HARLEY-ALLENDALE-COLUMBIA (7-1) 47
NORTH ROSE-WOLCOTT/SODUS (2-8) 35
Chloe Fowler led the way for HAC with 20 points, nine rebounds and four steals. Eliza Nicosia had 12 points 10 rebounds and seven blocks. Anna Thomas accounted for seven points eight assists and five steals. Morgan Fowler added six points and five rebounds. Ella Prokupets chipped in with two points.
WATERLOO (11-0) 49
MYNDERSE () 42
Morgan Caraballo scored 24 points to lead Waterloo. Addison Bree had nine while Macy Carr and Natalie DiSanto scored six apiece. Giavanna White-Principio (3) and Jazzmyn Lewis (1) also scored for the Indians.
EAST ROCHESTER (11-0) 55
GANANDA (5-4) 46
Lily Funk finished with 19 points, eight rebounds, two assists, two blocks and two steals to lead ER. Zarriah Eldridge had 18 points, six assists and four steals while Samantha Lewis grabbed 11 rebounds to go with seven points and four steals. Aniyah Eldridge accounted for seven points. Emma Romach (3) and Lebria Hickman (1) alsoscoerd for the Bombers.
PAVILION (9-1) 27
YORK (9-2) 53
Sydnee Emerson scored 21 points, and Cierra Smith had 10 as York won its fourth straight game. Katelyn Curry added eight points while Tessa Rodwell scored five. Kaitlyn Holland (4), Adison Plank (3) and Jaden Densmore (2) also scored for the Knights. Pavilion's Lauren Kingsley finished with eight points and seven rebounds. Shea Amberger had six points and seven rebounds. Karlee Zinkievich had five points while Paige Landers and Kylie Conway scored four apiece.
LE ROY (2-8) 48
AVON (4-7) 54
Sarina McDowell finished with 24 points, eight rebounds and four steals as Avon won its third straight game. Ali DiFranco hit two 3-pointers as part of 13-point effort and grabbed four rebounds. Kennedy Fries finished with eight points and five rebounds. Le Roy's Kaitlyn Tresco had 16 points. Abby Allen scored 14, and Kenna Mackenzie had 12.
PERRY (4-7) 53
MOUNT MORRIS (1-8) 21
GENESEO (6-6) 43
LETCHWORTH (3-8) 28
ELBA (6-4) 47
ALEXANDER (6-6) 41
PEMBROKE (5-6) 48
BYRON-BERGEN (7-3) 58
KENDALL (10-1) 54
LYNDONVILLE (8-2) 38
BOLIVAR-RICHBURG (2-9) 29
ANDOVER/WHITESVILLE (8-2) 62
To report scores, please email photos of that night's scorebook pages to scores.pickinsplinters@gmail.com.