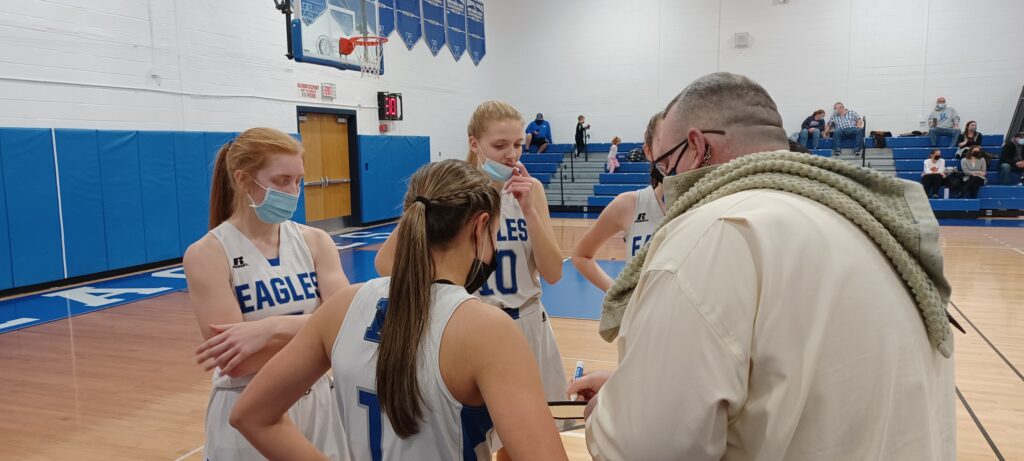 By TIM IRVING
"It's nice to get some credit and recognition for girls basketball in the Genesee Region."
Kendall girls basketball coach Jeff Parizek is seeing his Eagles improve to 8-1, among the top teams in a strong league and Class C2 after a 24-18 victory over Byron-Bergen on Tuesday.
The Eagles and Bees made just four baskets in the first quarter, Kendall's 6'1" senior Libby Snyder made two of them.
The Bees closed the gap as Dayi Caballero hit the only three-pointer of the first half, the game was tied at 10 at the half.
Mackenzie Senf hit a couple of baseline jumpers for Byron-Bergen and the game was knotted at 14 before Julie Coble hit the Eagles only triple of the game with 1:20 left in the third for a 17-14 lead.
Alezya Brown, another of the Eagles' ten seniors, took over early in the fourth with two baskets from the block and the lead ballooned to seven points.
Snyder and Emma Allen dominated on the defensive boards, Snyder finishing with nine points and 16 rebounds, she also hit two key free throws late to lock the game up.
Parizek said, "Our forwards are key. We are big and when we get the ball inside, we can't be stopped. Alezya and Libby are five-year varsity players and we have four three-year kids and the kids put the time in and it's really paying off."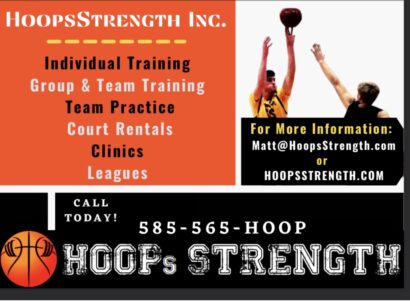 Oakfield-Alabama (6-0 in GRL) is the only team Kendall hasn't beaten and the Eagles join Lyndonville and Batavia Notre Dame with only one league loss this season.
Kendall hasn't been in this rarefied air since the late 90s when Renee Turpyn, now a Kendall Hall of Famer, led the Eagles to a Division title.
The Eagles host Rochester Prep next before traveling to Lyndonville on Friday.
SCORING
Byron-Bergen
Ava Wagoner 3, Dayi Caballero 5, MacKenzie Senf 6, Zoey Shepherd 2, Maddie Pimm 2
Kendall
Alezya Brown 10, Julie Coble 3, Libby Snyder 9, Emma Allen 2