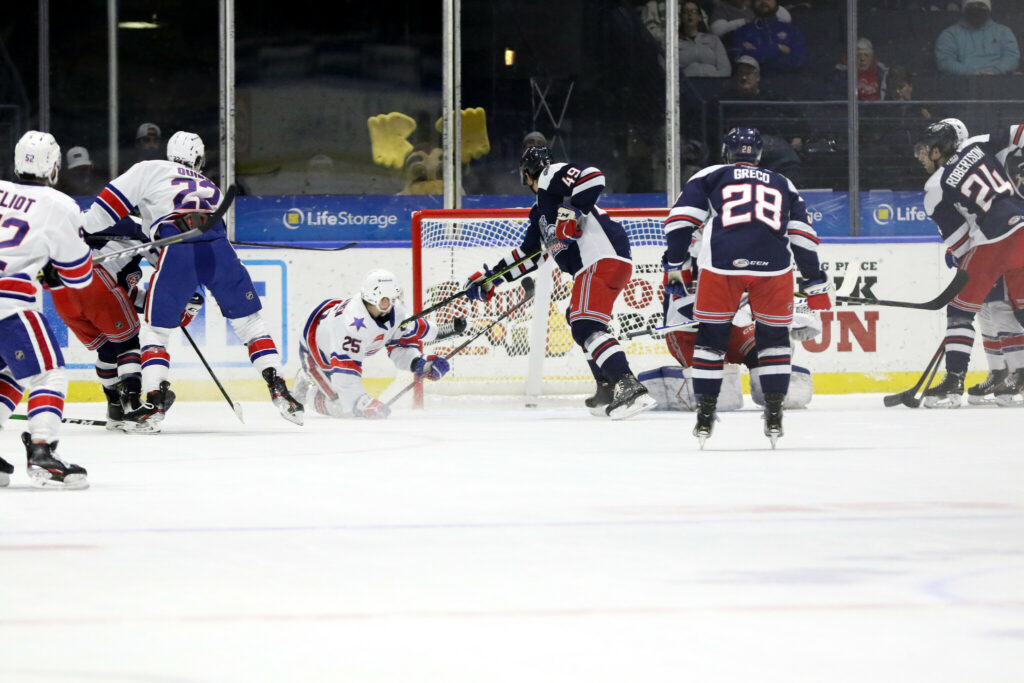 By KEVIN OKLOBZIJA
After making a splash as a newcomer to the Buffalo Sabres organization last season, life on the ice has been much more trying for Arttu Ruotsalainen this season.
The promise he showed in 2020-21 with the Sabres and Amerks – 5 goals and an assist in 17 NHL games, 5-8-13 in 13 AHL games – faded over time. As did his NHL ice time. As did his stay in Buffalo.
After producing just 2 goals and 4 assists in 18 games in October and November, Ruotsalainen was reassigned to the Rochester Americans on Nov. 28.
He didn't exactly pick up where he left off from last spring in Rochester, though. Through his first six games back with the Amerks, the 24-year-old Finnish forward picked up just two assists.
Now, however, the flash in his play is returning. Over his past three games, Ruotsalaien has 2 goals, 4 assists and 6 points, including a goal and two assists in Friday's 5-2 victory over the Hartford Wolf Pack at Blue Cross Arena at the War Memorial.
"I have felt pretty good the last three games and hopefully I can get back to where I was last year," Ruotsalainen said.
Ryan MacInnis, just back from Buffalo after a one-game callup, scored two goals, Jack Quinn and Linus Weissbach each scored one and defenseman Ethan Prow assisted on two as the Amerks opened a 4-1 lead in improving to 18-10.
The struggle for Ruotsalainen to find his stride with the Amerks is understandable, coach Seth Appert said. There's no on/off switch; it's not like riding a bike.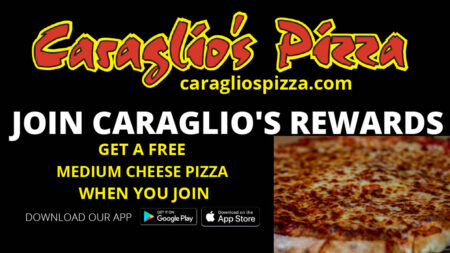 "You're in the NHL, you're not playing a lot; you're not playing a lot of minutes and you're not playing a lot of games, so now you come down and you're just not in game shape," Appert said.
"It doesn't matter how hard you work, game shape is more than just physical conditioning, it's also mental conditioning. Sharpness and decision-making and making plays in traffic. So I think he's getting his game legs under him."
That was very evident on Friday. With the score tied 1-1 in the first period, Ruotsalainen drove to the net as Nick Boka unloaded a shot from the point and was able to pull the rebound away from goalie Tyler Wall and into the slot for Quinn, who fired it home.
He then helped set up Weissbach's goal at 16:55 and then pushed the Amerks lead to 4-1 just 2:15 into the second period by burying the rebound of Quinn's shot during a penalty kill.
"Even though his path to being full-time NHLer might be more energy and penalty kill and faceoffs, he's a goal-scorer," Appert said. "He's been a goal-scorer his whole life. And when you're a goal-scorer and you haven't played that much and you haven't scored and it's January, that takes a toll on you.
"So for him to produce, I think he's getting more confidence, and as gets more confident and in game shape, I think you're starting to see his game take off."
That, in turn, is beneficial to his linemates, and the team.
"When I saw I was playing with him, I was super excited," said Quinn, who has 12-14-26 in 19 games. "He's very competitive, he's super-good offensively, maybe even a little underrated, and what I noticed tonight is how much better he makes his linemates."
That's certainly one of the objectives.
"If it's PK or PP or whatever, I just want to be on the ice and help the team," Ruotsalainen said.
The Amerks penalty kill was at its very best on Friday, going 7-for-7. That including killing 1:54 of five-on-three disadvantage late starting at 13:21 of the third period when Hartford trailed 4-2.
Ruotsalainen was a part of that kill, along with Boka and Jimmy Schuldt, on the first unit followed by MacInnis with Prow and Josh Teves.
"I thought our penalty kill was a massive reason we won tonight," Appert said. "It always starts with your goaltending and Aaron Dell was sharp; his first win as a father, so that's very special to him.
"And then we just have a lot of guys who have a very high commitment to blocking shots, to winning puck battles, to doing the dirty things that gives the penalty kill success."
Said Prow: "Everybody wants to battle for their teammate, their linemate, and you see it there at the end on the penalty kill with guys eating pucks and just getting the job done."