The Section V Girls' Soccer Class D1 tournament begins on Wednesday with one game and the quarterfinals proceed on Saturday with four matchups. The semifinals are scheduled for Wednesday, October 27th and the finals for Saturday, October 30th. Here's the breakdown:
No. 1 seed BATAVIA NOTRE DAME FIGHTING IRISH (Genesee Division I)
Record: 12-2-2
Streak: On an eight game win streak with only two goals conceded over stretch.
Goals scored: 40
Goals allowed: 11
Finish last season: Claimed Class D2 championship with 4-0 win over Jasper-Troupsburg.
Opponent: Winner of Hammondsport v. Lima Christian.
No. 2 seed ANDOVER/WHITESVILLE PANTHERS (Allegany County Division I)
Record: 8-6-0
Streak: Winners of four straight.
Goals scored: 30
Goals allowed: 25
Finish last season: Lost to Batavia Notre Dame in Class D2 semifinals.
Opponent: Friendship/Scio

No. 3 seed AVOCA/PRATTSBURGH TIGERS/VIKINGS (Steuben County Division II)
Record: 7-6-1
Streak: Won regular season finale to enter sectionals.
Goals scored: 28
Goals allowed: 26
Finish last season: Lost to Batavia Notre Dame in first round of Class D2 sectionals.
Opponent: Jasper-Troupsburg
No. 4 seed NORTHSTAR CHRISTIAN KNIGHTS (Private-Parochial)
Record: 7-7-0
Streak: Lost season finale after winning two straight.
Goals scored: 26
Goals allowed: 23
Finish last season: Lost to Jasper-Troupsburg in first round of Class D2 sectionals.
Opponent: C.G. Finney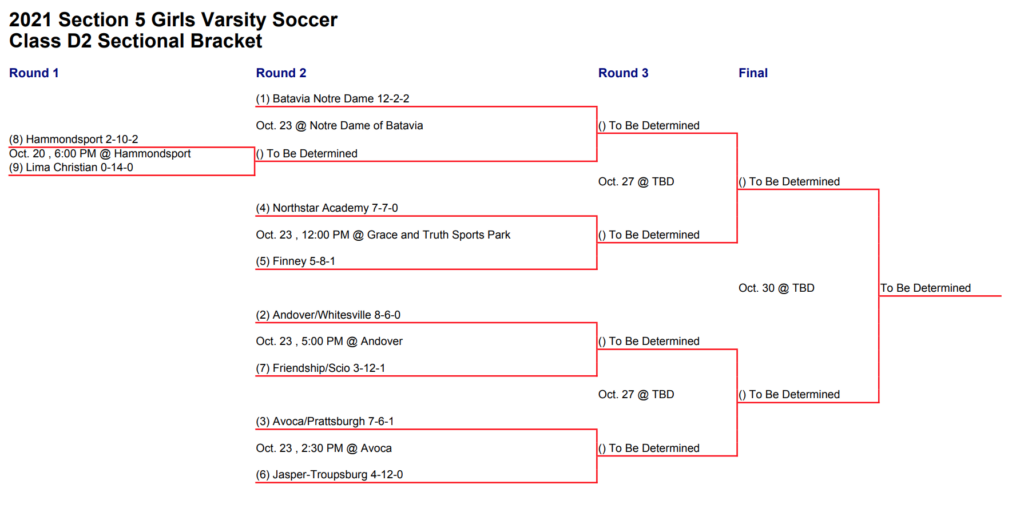 No. 5 seed C.G. FINNEY FALCONS (Private-Parochial)
Record: 5-8-1
Streak: Lost season finale after winning two straight.
Goals scored: 31
Goals allowed: 38
Finish last season: Lost to Fillmore in Class D1 quarterfinals.
Opponent: Northstar Christian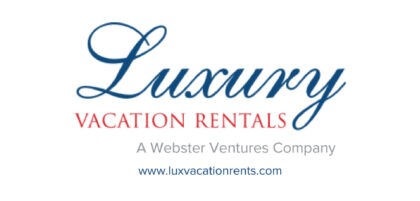 No. 6 seed JASPER-TROUPSBURG WILDCATS (Steuben County Division I)
Finish last season: Lost to Batavia Notre Dame in Class D2 finals.
Opponent: Avoca/Prattsburgh
No. 7 seed FRIENDSHIP/SCIO GOLDEN EAGLES (Allegany County Division I)
Finish last season: Lost to Andover/Whitesville in first round of Class D2 sectionals.
Opponent: Andover/Whitesville
No. 8 seed HAMMONDSPORT LAKERS (Steuben County Division II)
Streak: Won season finale and are 2-2 over last four games.
Finish last season: Finished 2020 regular season at 3-7-0.
Opponent: Lima Christian
No. 9 seed LIMA CHRISTIAN SAINTS (Private-Parochial)
Finish last season: Lost to Belfast in opening round of Class D2 sectionals.
Opponent: Hammondsport