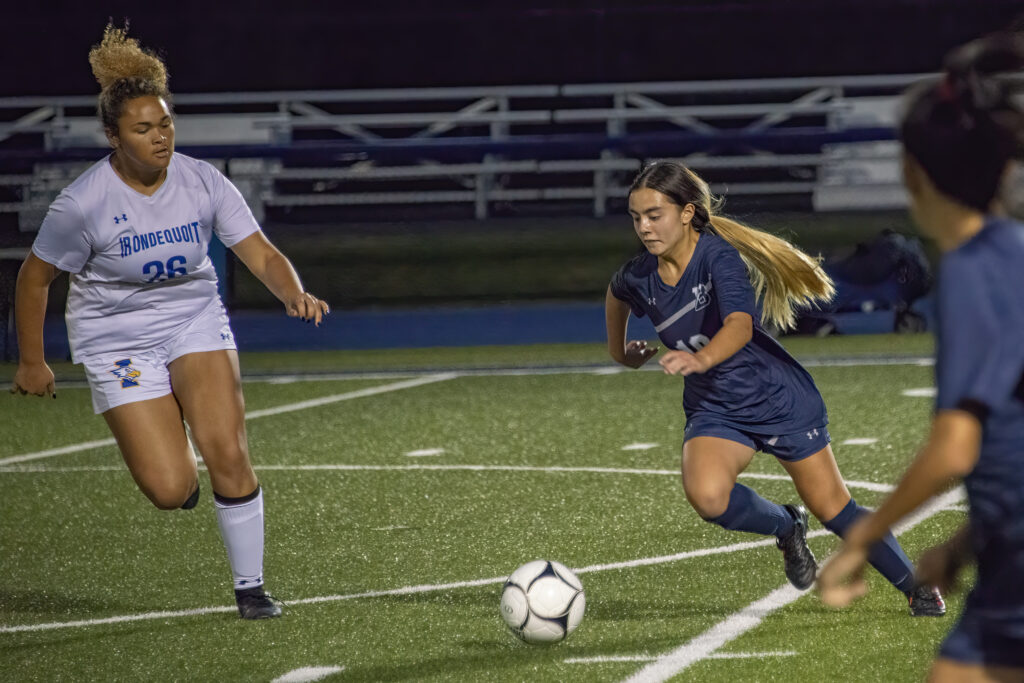 By PAUL GOTHAM
ROCHESTER, N.Y. — Maggie Cregan entered Monday's Monroe County Division II Girls' matchup with six goals. The Brighton junior needed less than two minutes to add her team-leading seventh marker of the season.
Cregan connected from just outside the six-yard box, and the Bruins went on to defeat Irondequoit, 1-0.
"It was bouncing around a lot," Cregan said while recalling the play. "I was trying to get any touch on it I could and as powerful as I could get."
Less than a minute after being whistled for offsides on a through ball from teammate Amelia Adiutori, Cregan found herself in the middle of a cluster of players and managed to make a quick strike.
"I saw the ball bounce, so I tried to hit it as far as I could in the corner," she said. "It just went in."
VIEW MORE PHOTOS FROM RON ANDREWS HERE.
The Bruins improved to 4-1-0 on the season with their only loss coming in the season opener to Penfield. A game that was decided in the final seconds.
"In the first half, we did a great job of possessing the ball out of the back and swinging it from side to side," Brighton head coach Rita Kladstrup said of her team's ability dictate the play. "In the second half, we just kept forcing it in the same direction. We need to work on our play in the final third of the field."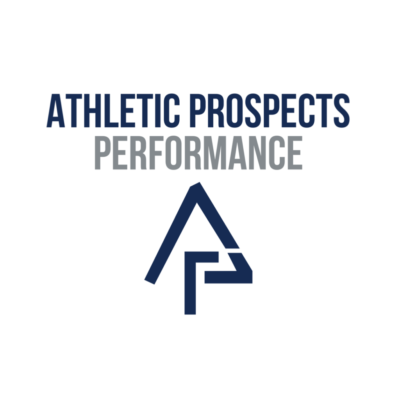 The second half, though, didn't come without chances for Brighton. Cregan facilitated an opportunity for teammate Pauny Khounpachamsy early in the second half. Cregan later showed her ability to work along the end line and get free for a shot.
"I wanted to get another one," she said. "I missed a few chances I probably should have put away, so I kept grinding to get another one. It was a good feeling to win."
Maggie Cregan came this close to a two-goal Brighton advantage. pic.twitter.com/FTwDly5Lg6

— Paul Gotham (@PickinSplinters) September 14, 2021
Adiutori kept the Bruins composed from the middle third of the field.
"She knows the game so well; she's played it so long," Kladstrup said of the fifth-year varsity performer. "She's a leader in all aspects of the game by being that one hundred percent soccer student and knowing where to be and angles for passing. She can go right and left. She wins balls out of the air. She's solid."
Charlotte Tickell and Sofia Roth combined on the shutout.
Balance on the ball courtesy of Pauny Khounpachamsy pic.twitter.com/vlYnrsNK1l

— Paul Gotham (@PickinSplinters) September 14, 2021
Irondequoit's Caroline Vines made 13 saves.
Caroline Vines keeps Irondequoit within 1. 14 remaining Brighton 1-0. pic.twitter.com/3MEo7vt3xM

— Paul Gotham (@PickinSplinters) September 14, 2021