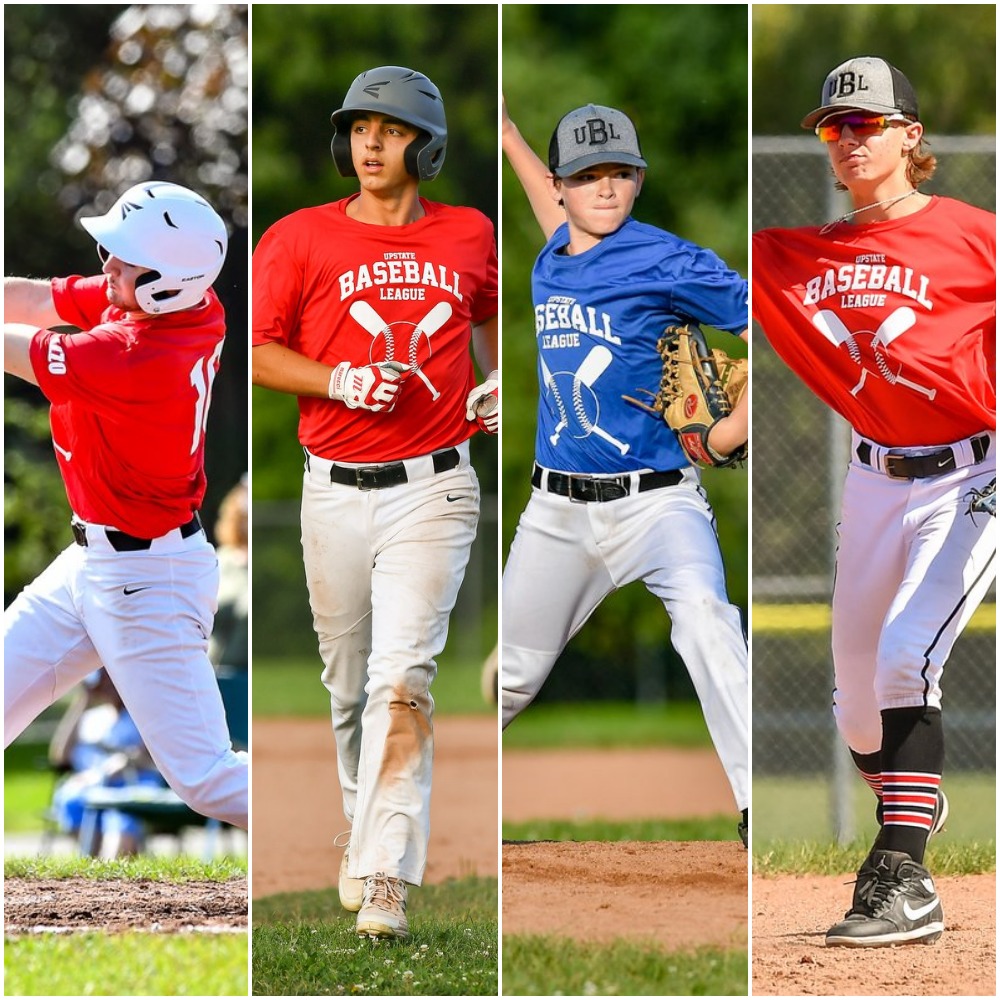 By PAUL GOTHAM
ROCHESTER, N.Y. — Tommy DiFranco (Penfield '22) hurled five shutout innings over two appearances. Nathan Zicari (Webster Thomas '22) finished with league-high totals for runs scored and stolen bases over the last seven days. Parker Goodness (Greece Athena) hurled three relief innings without allowing an earned run while collecting four hits, three RBI and two runs scored. Connor Smith (Webster Thomas) made two appearances on the mound and allowed one run over three innings. The four earned Upstate Baseball League weekly honors for August 16-22 as announced on Monday.
VIEW MORE DENNIS JOYCE PHOTOS HERE. 
DI PITCHER OF THE WEEK
Tommy DiFranco — DI Red/Penfield High
DiFranco struck out eight without allowing a walk over five shutout innings worked last week. The DI Player of the Week from a week ago, retired 15 of the 18 batters he faced in two separate outings and improved to 2-0 on the season.
DI PLAYER OF THE WEEK
Nathan Zicari — DI Red/Webster Thomas
Zicari reached base seven times in three DI Red wins. He stole five bases and scored six runs. Zicari's five hits tied two other players for tops in the league over the last seven days. He has at least one hit in all five games this season.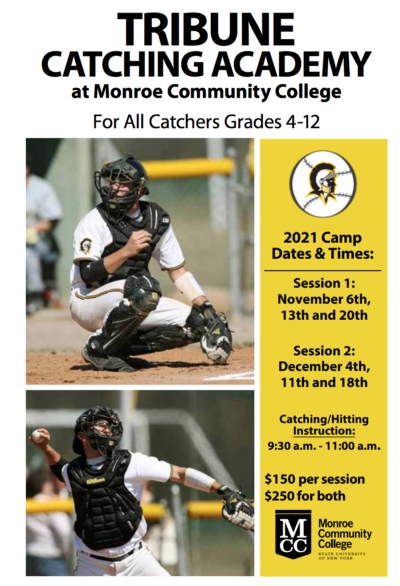 DII PITCHER OF THE WEEK
Connor Smith — DII Blue/Webster Thomas
Smith struck out three while issuing one walk over two appearances. The right-hander worked a clean frame to start the week and then retired five straight in his second outing. He held opposing batters to one hit.
DII PLAYER OF THE WEEK
Parker Goodness — DII Red/Greece Athena
Goodness tossed three relief innings in DI Red's first win of the season. The right-hander struck out four while surrendering one hit. At the plate, Goodness went 4-for-8 with a double in two games last week. He drove in three runs while scoring twice. He stole three bases and showed his range on the left side of the diamond with a pair of standout defensive efforts.

Not to be overlooked
Jack Cannon (DI Gold/Webster Schroeder) struck out 13 over 5.2 innings. Mason Haarr (DI Blue/Brockport) struck out 11 in five innings of work while collecting five hits including two doubles. Weston Elkovitch (DI Orange/Victor) fanned 10 over five innings in two appearances. Alex Green (DI Orange/Wellsville) homered and doubled in his Upstate League debut while turning in a solid performance behind the dish. Jacob Sova (DII Red/Greece Arcadia) registered the win in DII Red's first victory of the season. Sova threw three innings. He also scored five runs on the week. Henry Shutts (DII Blue/Gananda) had four hits including two doubles. He drove in four and scored twice. Tobey Wright (DI Red/Rush-Henrietta) collected five hits on the week including a pair of doubles. Wright had four RBI and four runs scored. Steven Kraus (DI Red/Hilton) finished the week with four hits including a home run while driving in three and scoring three. Kraus also struck out five over three innings of work on the mound. Josh Winter (DI Gold/Spencerport) retired six of the seven batters he faced with one strike out.