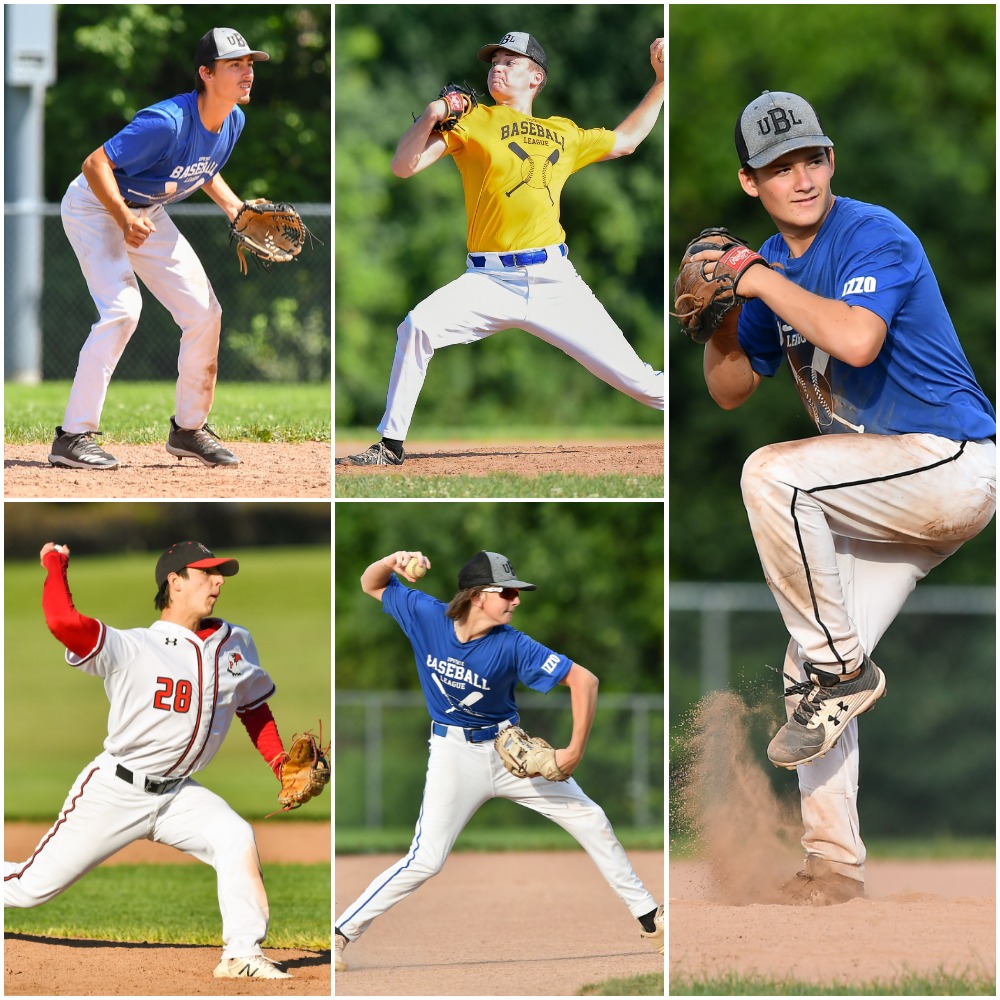 By PAUL GOTHAM
ROCHESTER, N.Y. — Jack Cannon (Webster Schroeder '23) and Mason Haarr (Brockport '23) both held opposing batters hitless. Tommy DiFranco (Penfield '22) did his work on the mound and at the plate. Henry Shutts (Gananda) hurled three scoreless, and Dylan Dumont (Webster Schroeder) did double duty. The quintet earned Upstate Baseball League awards for the opening week (August 9-14) of the 2021 season as announced by the league.
DI CO-PITCHER OF THE WEEK
Jack Cannon — DI Gold/Webster Schroeder High
Cannon started and threw four no-hit innings in a 7-7 tie with DI Red. The left-hander faced 14 batters, struck out six, walked two and allowed just one ball out of the infield. After issuing a walk to start the game, he set down eight of the next nine he faced. At the plate, Cannon finished with three hits in two games including a double. He drove in a run and scored another.
DI CO-PITCHER OF THE WEEK
Mason Haarr — DI Blue/Victor High
Haarr started and struck out 10 over five innings of no-hit ball. The right-hander retired six of the last seven he faced while allowing just one ball out of the infield over the extent of his outing. On the offensive side, he finished 4-for-6 (.667) with a walk in two games. He doubled, scored twice and drove in four runs.
DI PLAYER OF THE WEEK
Tommy DiFranco — DI Red/Penfield High
DiFranco finished a three-hit week with a two-out RBI single to cap a five-run late-inning rally. He doubled twice, drove in three runs and scored three more over two games. The right-hander also struck out seven over three scoreless innings of work. He surrendered one hit while issuing one walk.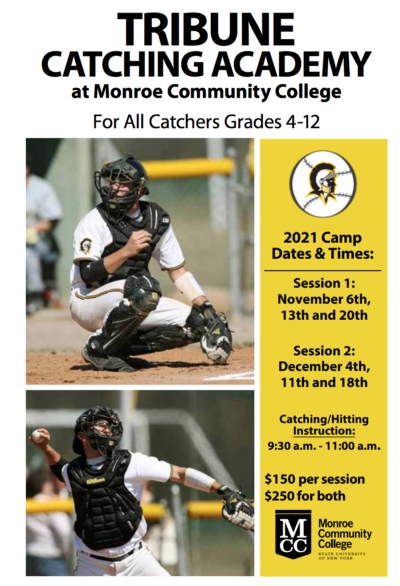 DII PITCHER OF THE WEEK
Henry Shutts — DII Blue/Gananda High
Shutts fanned five without allowing a walk over three scoreless innings in his only outing of the week. The right-hander faced 12 and surrendered two hits. Shutts didn't stop there collecting five hits in eight at-bats while driving in six runs and scoring four.
DII PLAYER OF THE WEEK
Dylan Dumont – DII Blue/Webster Schroeder High
Dumont hit .667 (2-for-3), limited opponents to one run over three innings and flashed the leather around third base. Dumont collected two hits and three walks in six plate appearances (.857 on-base percentage). He scored a league-high five runs. The right-hander struck out six while allowing one run on two hits and two walks.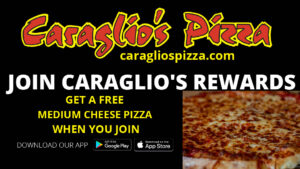 Not to be overlooked
Declan Caron (DII Red/Eastridge) collected two doubles and scored two runs. Weston Elkovitch (DI Orange/Victor) struck out three over two innings while not allowing an earned run. Parker Goodness (DII Red/Greece Athena) drove in two runs with two hits and scored another while showing his range at shortstop. Calvin Rogers (DI Gold/Bloomfield) struck out three over three no-hit innings retiring nine of 10 faced. Rogers also worked four walks at the plate. Jack Salerno (DI Blue/Brighton) finished with two hits, two walks and a run scored while also throwing out a runner from behind the plate. Matt Tallini (DI Gold/Greece Athena) opened the season with a three-hit performance and added two walks and two runs scored to his effort for the week. Tino Tiermini (DI Red/Fairport) struck out two over two scoreless innings and also drove in a run.