DI ORANGE (0-0-1) 7
DI GOLD (0-0-1) 7
Matthew Tallini (Greece Athena) finished 3-for-3 with three RBI and scored the game's final run as DI Gold erased a three-run deficit to pull even with DI Orange. Tallini led the bottom of the seventh with a double. Zachary Haight (Irondequoit) moved the runner with a sacrifice bunt, and Ian Fleck (McQuaid Jesuit) followed with a sacrifice fly to tie the game. Tallini singled and drove in a run in the fourth when Gold pushed across a pair of runs. Trailing 7-4, Joshua Winter (Spencerport) started the inning with a walk. Dylan Hodgeman (Rush-Henrietta) doubled to scored Winter. Tallini made it a one-run game, one out later. 
Matt Tallini brings home Dylan Hodgeman to cut the deficit to one at 7-6. Tallini has 2 hits and 3 RBI. pic.twitter.com/QyGXgw1mJQ

— Paul Gotham (@PickinSplinters) August 12, 2021
Calvin Rogers (Bloomfield) hurled three no-hit innings of relief to keep Gold within striking distance. The right-hander struck out three and retired nine of the 10 batters he faced only allowing one runner via a hit by pitch. 
Calvin Rogers needs 10 pitches to work the 7th. Right-hander retired 9 of 10 faced allowing only a hit by pitch. DI Orange 7 DI Gold 6 pic.twitter.com/XycJVxVLPL

— Paul Gotham (@PickinSplinters) August 12, 2021
DI Orange jumped out to an early 3-0 lead in the first inning in a frame that they only recorded one hit. Liam Eshelman (Victor) started the game with a leadoff single, and came into score on a passed ball. DI Orange used two walks, three passed balls, and four wild pitches to add two more in the inning.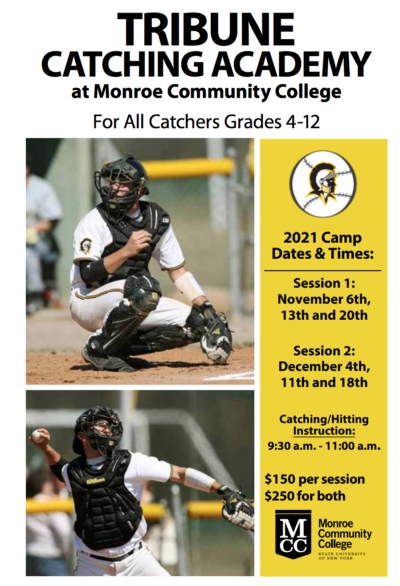 DI Gold answered with three runs in the second to knot the game. Cooper Bates (Hilton) drew a two-out bases-loaded walk to push the first run across, and Tallini drove in the two equalizing runs with a single. D1 Orange went back on top with a two-run third stanza. Eshelman scored on a wild pitch, and Ryan Grasley plated Brody Wolcott (Fairport) with a sacrifice fly. DI Orange scored their final two runs of the game in the fourth on a Wilson Drew RBI single that scored Preston Foryt (McQuaid).
Ryan Grasley brings home Brody Wolcott with a sacrifice fly. Heading to the bottom of the 3rd: DI Orange 5 DI Gold 3 pic.twitter.com/kSt9dkMrir

— Paul Gotham (@PickinSplinters) August 12, 2021
Weston Elkovitch (Victor) started the game for DI Orange and went two innings. The left-hander gave up three runs (zero earned) on two hits and three walks while striking out three. Grasley worked the next two, Drew hurled a shutout fifth. Eshelman ended 1-for-3 with two runs scored, and Drew added two hits and an RBI in three at-bats.
Fleck started and struck out three over two innings for DI Gold. Jack Cannon (Webster Schroeder) doubled and drove in a run. 
DI RED (1-0) 13
DI BLUE (0-1) 1
Tommy DiFranco (Penfield) produced five runs at the plate and hurled three scoreless innings on the mound to lead DI Red in its opener. DiFranco's two-run double in the third gave Red a lead it did not surrender. Dominic Zona and Patrick Altpeter (Aquinas) scored on the play. DiFranco sparked a three-run fifth with his second double. He finished 2-for-3 with a walk, three runs scored and two RBI. On the mound, the right-hander started and hurled three shutout innings with seven strikeouts. He retired the first six he faced before surrendering a leadoff single followed by a walk to start the third. He struck out the side from there.
Tommy DiFranco helps his own cause with a two-run double. pic.twitter.com/7xzgqNbZgs

— Paul Gotham (@PickinSplinters) August 13, 2021
Steven Merkel (Northstar), Nathan Zicari (Webster Thomas) and Zachary Harnischfeger (Greece Athena) collected two RBI apiece in the win.  Merkel capped off the third inning with a double that scored DiFranco. Steven Kraus (Hilton) brought home Altpeter with a sacrifice fly to start the scoring in the fifth. Merkel drove in DiFranco with his second double of the game, and Zicari finished the inning with a sacrifice fly that brought home Harnischfeger. DI Red put the game away with a six-run seventh highlighted by a Harnischfeger two-run double.
RBI groundout from Tino Tiermini scores Ben Kazel. Bottom 4: DI Red 4 DI Blue 0 pic.twitter.com/Fsd8OqAOHK

— Paul Gotham (@PickinSplinters) August 13, 2021
 Zona struck out three over two innings of work on the mound. Tino Tiermini closed out the final two innings allowing one hit and striking out two. Merkel ended the game 3-for-4 with two RBI and a run scored, and Zicari added two hits in two at-bats with a run scored.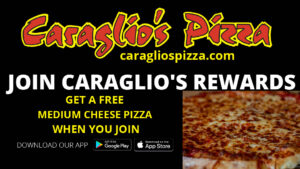 Christian Morrison (Palmyra-Macedon) led the DI Blue offense with a team-high two hits. Blake Bucenec (Fairport), Ryan Zaft (Webster Schroeder), and Jack Salerno (Brighton) all collected base-knocks. Charlie Sim drove in Blue's only run of the game with a sacrifice fly that plated Mason Haarr (Brockport) in the fifth inning.
Blake Bucenec gets aboard with a 2-out single. pic.twitter.com/NGj3pdyEU1

— Paul Gotham (@PickinSplinters) August 13, 2021
Upcoming Schedule:
8/13
DII Blue vs. DII Red 5:30 p.m.
8/14
DI Red vs. DI Gold 9 a.m.
DI Orange vs. DI Blue 11:30 a.m. 
Games played at Penfield's Bachman Field.