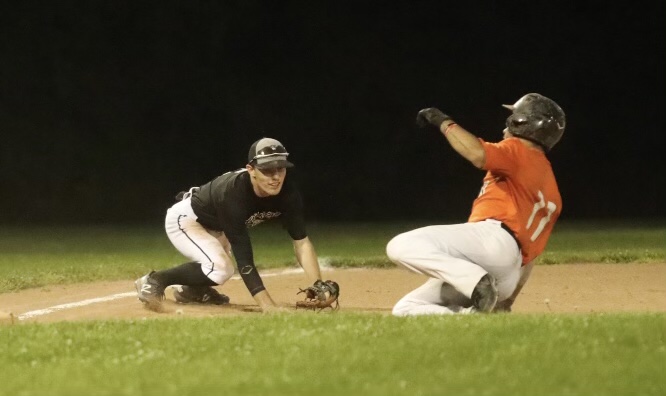 By PAUL GOTHAM
ROCHESTER, N.Y. — Drew Delaney (Slippery Rock University) figured he was done pitching for the summer when he walked off the mound on Wednesday. With his team desperate for help on the mound, the 6-foot-1 right-hander found two more innings in his arm on Friday night. 
That was just enough for the Orioles. 
Delaney picked up the victory, as the Orioles walked off with a 5-4 victory over the Monarchs to claim the 2021 Interstate Collegiate Baseball League championship. 
"The day after I thought there was no way I'd touch a baseball for the next week," Delaney said of his mindset Thursday morning. "I woke up today and started moving my arm around. It felt better. I got here and he realized how short we were on pitching." 
Toting a 4-1 mark in the regular season heading into Wednesday's tilt, Delaney was among the league leaders in ERA (1.69), WHIP (0.86) and batting average against (.171).
All of that didn't matter as he took the loss after hurling 7.1 innings in a 2-1 extra-inning setback. He allowed two runs on three hits and threw 99 pitches.
On Friday, Delaney squeezed 27 more tosses out of his arm for his fifth win of the season.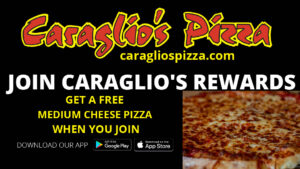 "Went out there and got six iffy outs," he said with a smile. "There was nothing working. I was getting down two-O to every batter. I just threw it over there and see what they did with it. Whatever happened, happened."
"We got to the fifth inning and I looked at him," Orioles manager Kieran Murphy said of his thought process. "I was like 'Can you get me six outs?' He said 'absolutely. I got you.' I had no doubt he was going to go out there and get us what we needed."
What happened included a game-saving throw to erase a go-ahead in the top half of the inning. 
Orioles centerfielder Maxx Countryman (Finger Lakes CC) settled under a fly ball off the bat Jacob Carroll and fired a strike to Henry Juan (Williams College) at home plate in time to get Lucas Sulimowicz (Finger Lakes CC). 
"I went and I backed up," Delaney said of the play. "I saw it coming in and I saw that it was really high. I was like 'oh boy. Is it going to get down on time? I thought it was going to come to me. I thought it was going to go over Henry's head. Then it just dropped in. It was perfect. That was an amazing throw."
Jarod Signorelli and Lucas Sulimowicz lead the top of the seventh with back-to-back singles. Signorelli scores the tying run on an error. Monarchs' chance to regain the lead is erased on this throw from Maxx Countryman. Henry Juan makes the tag at home. Heading to bottom 7 tied. pic.twitter.com/CbR8dNf4Cj

— Paul Gotham (@PickinSplinters) August 7, 2021
Trey Brown (UMass-Lowell) led off the home half of the inning with his third hit of the game. Countryman and Jorge Oropeza (Finger Lakes CC) followed with back-to-back walks to load the bases. Brown came home with the game winner on Keenan Calenzo's ground ball to third base. 
"We had little adversity there at the end," Orioles manager Kieran Murphy said. "The right part of our lineup came to the plate. The right spot. Sometimes the stars align. Sometimes it just happens in a way where you just have that feeling. I had that feeling all day today."
Trailing 3-2 heading into the bottom of the fifth, Brown and Juan delivered. 
"Trey Brown had a great game," Murphy stated. "Henry Juan, what can I say about that kid. He basically caught two full games today. He caught another one on Wednesday and another one on Tuesday. The kid's an iron man back there. He really kinda came to life today. Those two guys especially."
Brown reached on a one-out single. Oropeza walked, and Juan belted a two-out, two run double for a 4-3 lead. 
Orioles regain the lead on Henry Juan's 2-out, 2-run double. Trey Brown and Jorge Oropeza score on the play. Heading to the 6th: Orioles 4 Monarchs 3 pic.twitter.com/Ns9N11E62Z

— Paul Gotham (@PickinSplinters) August 7, 2021
"They just kept coming back and kept coming back," Murphy said of his squad. "That's kinda been the story of our season. I'm just really proud of them. I knew next inning we were set up in a good spot. We had the top of the lineup coming back. I had all the faith in the world."
The Monarchs entered the night as the hottest team in the ICBL and needing just one win to claim the title. Wednesday's victory was their eighth straight, a stretch in which they had outscored opponents 53-16.
The Orioles handed the Monarchs their worst loss in more than a month in Friday's first game. Matt Adams hurled a complete game, and Tyler Cerame (Finger Lakes CC) delivered a bases-clearing double in a six-run fourth as the Orioles forced a decisive game with a 7-1 victory. 
Tyler Cerame clears the bases with a double. Orioles 6-1 with 2 outs in the 4th. pic.twitter.com/61HuU6zyty

— Paul Gotham (@PickinSplinters) August 6, 2021
"They found a way to win today," Murphy said. "They're just competitors. I'm just really proud of them."
Adams struck out two while allowing six hits for his second win of the summer. Mike Jamele (Merrimack College) and Oropeza collected two hits apiece in the win.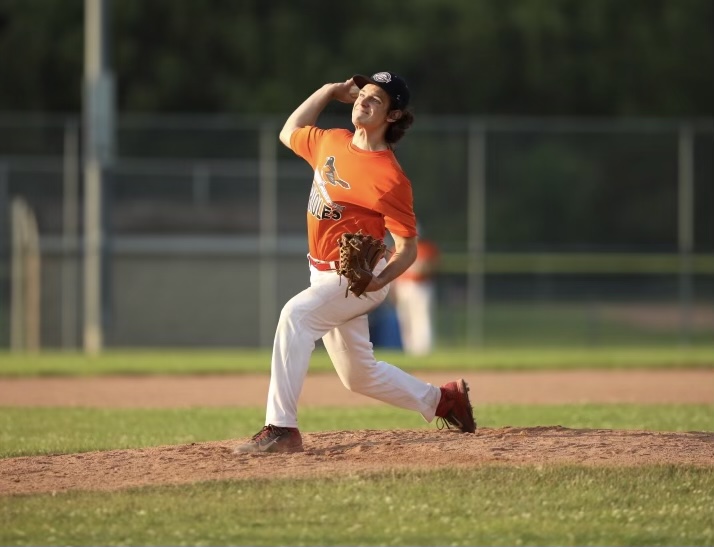 Jamele was pressed into service in the nightcap making his second appearance on the mound and first start of the summer. 
"We were at a point where we didn't have a whole lot of pitching left," Murphy said matter-of-factly.
Jamele hurled four and a third innings. The right-hander allowed three runs (two earned) on five hits and three walks.
It looked like the Monarchs had just enough to pull out the victory when they took the lead in the fifth inning. A Sulimowicz double put runners on second and third, and Carroll's broken-bat single plated two for a 3-2 lead.
Jacob Carroll's broken-bat single gives the Monarchs their first lead since 1-0 in tonight's first game. Jarod Signorelli and Lucas Sulimowicz score on the play. Monarchs 3-2. One out top 5th. pic.twitter.com/qD8bZOlnfx

— Paul Gotham (@PickinSplinters) August 7, 2021
The Monarchs mounted another attack in the seventh. Jarod Signorelli (Elmira College) led with a base hit. Sulimowicz followed with a single to left center. Signorelli read the play well and looked to advance to third. The throw to the bag was off line and allowed him to score the tying run. Sulimowicz moved to third with the potential go-ahead run.
Countryman's throw from the outfield on the ensuing play took away that opportunity, and gave Brown the chance for the game-clincher.
"That's a good team," Brown said of the Monarchs. "Definitely a lot of good players. They were hot. They got us on Wednesday, so we had to get them."
The Orioles' defense registered three double plays on Friday night with the infield turning a pair in the opener.