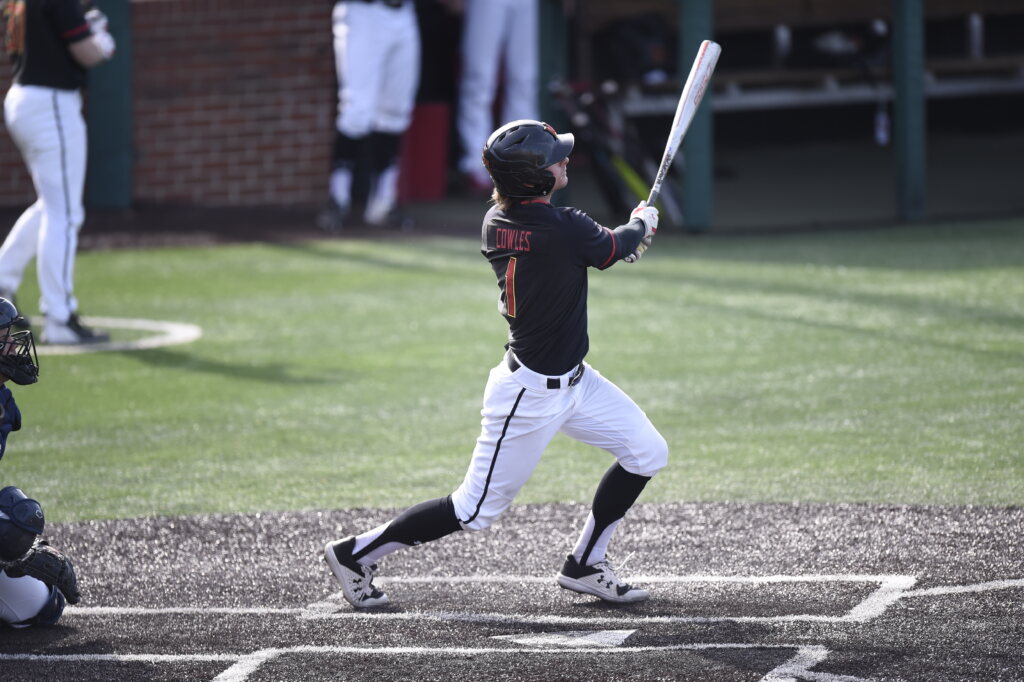 By PAUL GOTHAM
Former Newark Reds star Ben Cowles was chosen by New York Yankees in the 10th round (303 selection) of the 2021 Major League Baseball First-Year Player Draft.
A Third Team All-American selection at the University of Maryland this past season, Cowles started all 48 games at shortstop for the Terrapins. He led the Big Ten with 18 home runs and ranked second in the conference with 51 RBI. He posted a team-high OPS of 1.041.
A two-time Finger Lakes East Player of the Year, he hit .512 with an on-base percentage of .650 for Mike McGavisk's Newark Reds in 2018. Cowles earned Section V Class B Player of the Year as well as Class B First-Team All-State honors.
Cowles is the second shortstop the Yankees have picked so far in the draft having chosen Eastern Illinois junior Trey Sweeney in the first round. The Yankees have taken six pitchers along with a second baseman and first baseman.
Cowles will have the chance to join the late Frank Gravino and Joe Latin as Newark natives to play professional baseball. Gravino signed with the St. Louis Cardinals in 1940 and played 12 seasons in the minors including 116 games with the Rochester Red Wings in 1948. Latin pitched one season (1959) with the Yankees Florida State League affiliate, St. Petersburg.
Joining Rich Smith (Irondequoit) and Dave Brust (Cardinal Mooney), Cowles becomes the third Section V standout to play at Maryland before embarking on a pro career. Irondequoit's Cito Culver originally committed to Maryland before the Yankees selected shortstop in the first round of the 2010 draft.
Former Section V players have been chosen in 14 of the past 15 MLB Drafts with only the shortened 2020 draft not including any former players from the area.

Canandaigua's Tanner Cooper was taken in the 2019 draft while Adam Scott (Canandaigua), Greg Cullen (McQuaid Jesuit), Victor Cavalieri (Northstar Christian) were selected in 2018.
Cooper, Scott and Cullen are all currently active in minor-league baseball along with Steven Klimek (Greece Arcadia).
Ernie Clement (Brighton) and Danny Mendick (Pittsford Mendon) play in the majors for the Cleveland Indians and Chicago White Sox respectively.
Culver plays with the Sussex County Miners of the Independent Frontier League.
Cowles played in the Upstate League during the summer of 2017.
To view the complete list of former Section V players chosen in the MLB Draft click HERE.