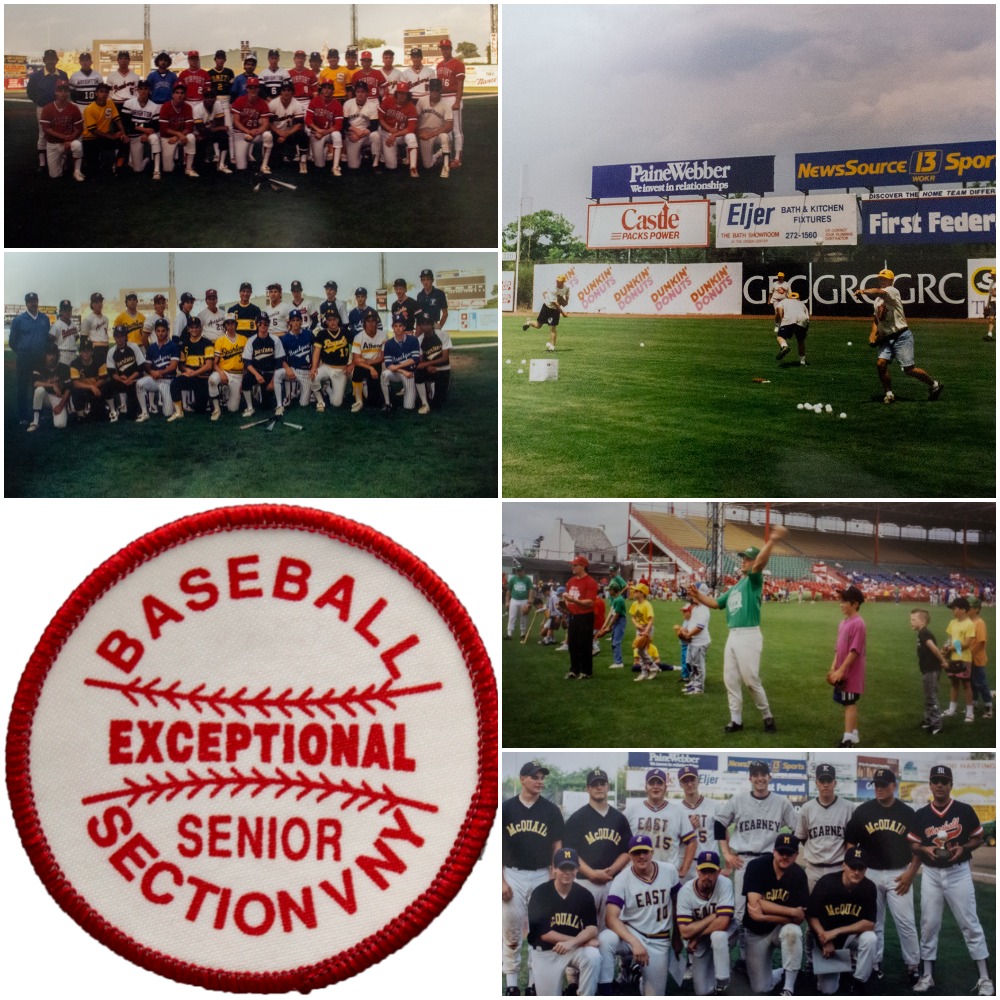 By PAUL GOTHAM
ROCHESTER, N.Y. — Dan Hoyt recalls the experience well. 
Then a senior at Brockport High School, he reached first base when he was hit by a pitch. Greece Olympia's Glen Dow followed with a line drive off the center field fence. Hoyt scored from first. 
"He had the prom that night," Hoyt said of Dow. "He bounced one off the centerfield wall and then had to exit. That's a story I'll always remember."
That was 1986. The centerfield wall was located at 500 Norton Street, Rochester's Silver Stadium. Hoyt and Dow were among the many on the rosters of the the first annual Monroe County Senior Exceptional Game. 
"It was great," said Hoyt, currently the head coach at Honeoye Falls-Lima. "I still remember like it was yesterday. It was just great to play with the guys that you battled against all year long. All of sudden they become your teammates and you get to know exactly who they are. It was really exciting to be a part of that."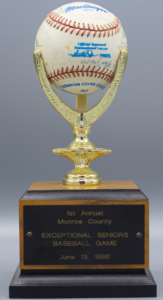 Now in its fifth decade, the Senior Exceptional Game has made the move with Rochester's Red Wings from Silver Stadium to Morrie Silver Way and Frontier Field. The past two seasons, though, the game has existed in spirit only with coaches submitting names of players to receive the honor. 
"It's a culmination of the whole season," Hoyt noted. "Being able to get to play and know somebody who you've competed against all year long. I think it's really important. The love of baseball and everyone in there and all those kids and coaches have it. It's one last time to put the uniform on and get a chance to go out and represent your school and play in an All-Star game. It's being recognized by everyone and being honored. It's for coaches and especially the players."
Covid-19 wiped out the 2020 high school baseball season in New York State and with it the annual event. An abbreviated schedule along with continued precautions prevented the game from taking place again in 2021. That hasn't stopped coaches and coordinators from acknowledging the accomplishments of seniors who have finished their high school careers. 
"It's a real pat on the back for any player to be asked to play," Spencerport head coach Larry Frisa said. "It's a vindication of hard work that a kid puts in from the time they enter T-ball and then come through modified and on to varsity.
"My favorite part of when I coach it, is seeing every group of kids and their teams. They all get together and they pose for pictures with their families. For some kids, it's the last time they're ever going to play organized baseball."
Frisa and Hoyt are two of 10 current Monroe County League coaches who played in the game during their high school careers. Webster Schroeder's Matt Knight earned a spot in the 1987 game while Jason Bunting, who recently retired after 25 years as the head coach of Greece Athena along with Kevin Neenan (Webster Thomas) and Sean Rucker (Victor) participated in the 1988 version. 
Frisa, a Spencerport grad, played in the 1994 game. Rush-Henrietta's Bill Rasmussen took part in the 1997 contest while Batavia's James Patric earned a spot in 2000. Pittsford Sutherland's Brandon DeRosa and Eastridge's Chris Taylor participated in the '06 event.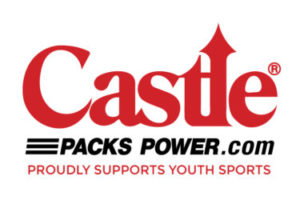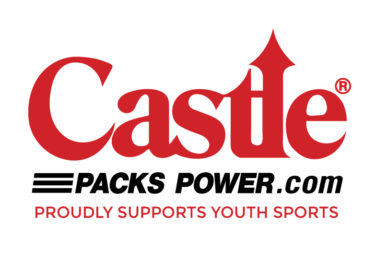 "I tell kids this story all the time," Frisa said. "Back then you played for your school. You played for your summer teams, and you played American Legion. I didn't know kids from other schools. I didn't play for any travel teams.
"I remember sitting down during the game and thinking to myself 'oh my God, if I was going to school with any one of these guys up and down the bench, they would probably be my best friend. They were ball players, just like me. It was an honor to play for my school. We played in Silver Stadium. It was a lot of fun."
Founded by Wally Blatter in 1986 with the help of then Rush-Henrietta athletic director, the late Werner Kleemann, along with then Irondequoit baseball coach Ken Slater and former Rochester Red Wing John Valle, the event started as "Youth Baseball Week." There was a free baseball clinic at Silver Stadium, two separate games – a City-Catholic League contest and Monroe County League contest were played. Each participant and his family received free admission to a Wings game. An Old Timers game was later added which included players who helped with the clinic. 
Bunting and former Hilton head coach Ory Mee as well as current Monroe County League coordinator Jason Wasserman have all helped to guide the process through the years.
The game has featured several local players who now play professionally: Ernie Clement (Brighton), Tanner Cooper (Canandaigua), Greg Cullen (McQuaid), Steven Klimek (Greece Arcadia), Adam Scott (Canandaigua). 
"I think it's a very cool game to be able to recognize the talent in Rochester," said Chicago White Sox infielder Danny Mendick who played in the Senior Exceptional game when he attended Pittsford Mendon High School. "Sometimes you don't play a certain school and being able to meet or see the other talent out there is a cool way for this game to bring that."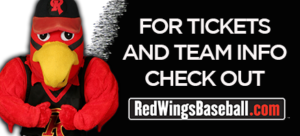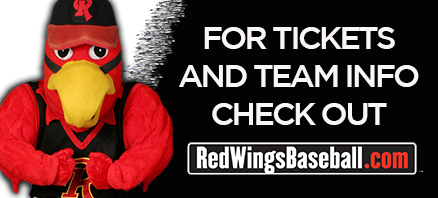 Hans Blatter has continued the tradition that his father started.
"My father did it as a way of giving back to the community," Blatter said. "He really had a passion for baseball. He passed that passion on to me. It's just a way for me to give back to the community for something that so many enjoy. It's a chance to recognize the seniors that have worked so hard and maybe get a chance to play at Frontier Field.
"Frontier Field, more teams play on it now, but back in the day if you got a chance to play at a [professional] facility like Silver Stadium or Frontier Field, that was like Cap'n Crunch in the morning. That was gold. It was an opportunity to play where the big boys play."
Through the years, one thing has remained a constant: the game is free for the players and no admission is charged at the gate. The Blatter family has paid the bill.


"You have this family that continues to support the kids who love baseball," Frisa stated. "We get to play in Frontier Field. It doesn't cost the kids anything. All the years we've done this, I've never heard one time of that family asking for any type of recognition. They just give, and it's a really cool thing that they support the kids."
"It's unbelievable," Hoyt said of the continued financial support. "The dedication and the commitment to further baseball and to further the kids' opportunities to play, to have that opportunity was great. We owe it to them and very thankful for that."
2021 Senior Exceptional Game Roster
Student-Athlete 
School 
College Commitment
Channing Owens
Aquinas
Alfred State
Tyler Szalkowski
Aquinas
 
Shane Weasner
Aquinas 
 
Alex Hale 
Batavia
Niagara County CC
Bannon Moore 
Batavia
 
Luke Rogers 
Batavia 
Onondaga CC
Teddy Knapp 
Brighton
 
Lucas Mark
Brighton
 
Timmy Mowrer
Brighton
 
Ben Rosenbaum 
Brighton 
 
Will Cole 
Brockport
Jefferson CC
Tyler Henshaw 
Brockport 
Potomac State
Devyn Scheidt 
Brockport
Keuka College 
Joe Bognanno
Canandaigua
 
Jack Ciranni
Canandaigua
 
Carlos Fantauzzi
Canandaigua
Onondaga CC
Braden Pawlicki
Canandaigua
Alfred State
Chris Moroz
Canandaigua
 
Alan Michael LeFrois
Churchville-Chili
SUNY Brockport
Shane Pray 
Churchville-Chili
Frostburg State
Frank Duarte
East High
 
Jerome English 
East High
 
Israel Sullivan 
East High
 
Noah Bowens 
Eastridge
 
Keenan Calenzo
Eastridge
Finger Lakes CC
DJ Stoianovich 
Fairport
Finger Lakes CC
Jeremiah Cortes
C.G. Finney
 
Gio D'Amico
C.G. Finney
 
Justice Smith
C.G. Finney
 
Devin Georgetti
Gates-Chili
Finger Lakes CC
Ryan Kilner
Gates-Chili
 
Mike Ribis
Gates-Chili
 
Donevan Rotmans
Gates-Chili 
 
Joe Kleeh
Greece Arcadia
 
Vic Alongi
Greece Athena
Genesee CC
Dylan Bliss
Greece Athena
 
Zachary Harnischfeger
Greece Athena
 
Zandyr Meakin
Greece Athena
 
Casey Saucke II
Greece Athena
U. of Virginia
Donovan Wallace
Greece Athena
 
Derek Laemlein
Greece Olympia/Odyssey
 
Brian Reinke
Honeoye Falls-Lima
U. of Richmond
Logan Batz 
Hilton
 
Tyler Cerame 
Hilton
Finger Lakes CC
Jacob Soricone
Hilton
 
Josh Wheeler
Hilton
 
Nick Calarco
Irondequoit
 
Jaleel Davis 
Irondequoit
 
David Flood 
Irondequoit
 
Marcus Harris
Irondequoit
 
Paul Tuttle
Irondequoit
 
Joe Wintermute
Irondequoit
Monroe CC
Jack Beauchamp
McQuaid 
St. John Fisher
Wilson Brauer
McQuaid 
 
Caleb Hwang
McQuaid 
 
Ben Malady 
McQuaid 
 
Jack Malady 
McQuaid 
 
Max Stuver 
McQuaid 
 
Keeler Thomas 
McQuaid 
 
Joey Conroy
Northstar Christian
 
Paul Conroy 
Northstar Christian
 
Ashton Dutton
Northstar Christian
 
T.J. Burch
Penfield
 
George Finter
Penfield
 
Drew Heinze 
Penfield
 
Nick Ianniello
Penfield
SUNY Brockport
Jack Josephson
Penfield
Alfred State
Zach Kaper
Penfield
 
Matt Mady
Penfield
 
Andrew Olson
Penfield
 
Peyton Pace
Penfield
 
Dom Porto
Penfield
Mount Saint Vincent
Noah Rogoff
Penfield 
 
Nate Sobko
Penfield
 
Brady Ventura
Penfield
 
Gage Ziehl
Penfield
U. of Miami (FL)
Brady Miller
Pittsford Mendon
 
Tyler Procious
Pittsford Mendon
 
Keeghan Cummings
Pittsford Sutherland
 
Joe Groark 
Pittsford Sutherland
 
Ethan Hurwitz
Pittsford Sutherland
Oberlin College
Will Klenk 
Pittsford Sutherland
 
Scott McDonald
Pittsford Sutherland
 
Jackson Newlands
Pittsford Sutherland
 
Nick Provenzale 
Pittsford Sutherland
 
Scotty Thyroff
Pittsford Sutherland
 
Seth Trojian 
Pittsford Sutherland
 
Joey Miron
Rush-Henrietta
 
Cam Ritchie 
Rush-Henrietta
 
Chris Sleeper 
Rush-Henrietta
West Virginia U.
Joaquin Diaz
SOTA/Monroe
 
Jack Dormitzer
SOTA/Monroe
 
Steven Lepki
SOTA/Monroe
 
Yadir Ortiz
SOTA/Monroe
 
Ezekiel Randolph
SOTA/Monroe
 
Devin Cannon
Spencerport
Finger Lakes CC
Ethan Behnke 
Victor
Houghton College
Christian Brown
Victor
SUNY Fredonia
Michael Feck 
Victor
 
Ian Meeks 
Victor
 
Pierce Mehigan 
Victor
 
Danny Melendez
Victor
Monroe CC
Jayden Morrell
Victor
 
Will Tehan 
Victor
 
Aidan Schlarbaum
Victor
 
Ben Weingart
Victor
 
Sal Cutaia 
Webster Schroeder
Monroe CC
Zach Hosmer
Webster Schroeder
Genesee CC
Dom Ingram 
Webster Schroeder
Monroe CC
Ryan Merkov 
Webster Schroeder
RIT
Mathew Sanfilippo
Webster Schroeder
Niagara County CC
John Schoenhardt 
Webster Schroeder
Monroe CC
Alex Simons
Webster Schroeder
Monroe CC
Alex Touloupas 
Webster Schroeder
Monroe CC
Dominic Delvecchio 
Webster Thomas 
 
Joe DiNieri 
Webster Thomas 
 
Max Heil
Webster Thomas 
 
Mitchell Kelly 
Webster Thomas 
SUNY Cortland
Evan McCoy
Webster Thomas 
 
Greyson McDonnell
Webster Thomas 
Onondaga CC
Bryan McLean 
Webster Thomas 
 
Ian McNabb
Webster Thomas 
Monroe CC
Paul Sofinski
Webster Thomas 
Monroe CC
Nick Wood 
Webster Thomas 
 
Damian Collazo
Wilson Magnet
 
 
 
 
2020 Senior Exceptional Game Roster
Logan Bush
Aquinas
 
Jack Scanlon
Aquinas
 
Zack Anderson 
Batavia 
 
Luke Grammatico
Batavia 
 
Jake Humes 
Batavia 
Onondaga CC
Nate Ryan 
Batavia 
 
Spencer Schmidt 
Batavia 
 
Josh Weis 
Batavia 
 
Tanner Frank 
Brighton
Finger Lakes CC
Sam O'Hora
Brighton
 
Nick Stodgell
Brighton 
 
Troy Leibert
Brockport
Niagara County CC
Nick Nealon 
Brockport
Niagara County CC
Sam Velletri
Brockport
 
Fletcher Hanford
Canandaigua
 
Dylan Mackenzie 
Canandaigua
SUNY Cortland
Nate MacLean
Canandaigua
 
Zach Morse 
Canandaigua
Alfred State
Beau Norris
Canandaigua
 
Luke Pawlicki
Canandaigua
 
Seth Vigneri
Canandaigua
 
Zach Wantuck
Canandaigua
 
Sam Werth
Canandaigua
Alfred State
John Bagley 
Churchville-Chili
RIT
Josh Ferris 
Churchville-Chili
Finger Lakes CC
Joe Puglia
Churchville-Chili
Mohawk Valley CC
Freddie Brock 
East High
 
Sergio Gonzalez Estrada
East High
 
Ray Lopez
East High
 
Angel Silva 
East High
 
Willito Silva 
East High
 
Maurice Tindal 
East High
 
Brady Booher 
Eastridge 
Keuka College
Kyle Egan 
Eastridge 
 
Jacob Russo
Eastridge 
 
Angel DeJesus
Franklin
 
Normal Quinones
Franklin
 
Greiram Ramos
Franklin 
 
Jacob Vitale
Gates-Chili 
 
Elijah Barnard
Greece Arcadia
 
Gannon McNeal
Greece Arcadia
 
Spencer Phillips
Greece Arcadia
 
Jacob Cerone
Greece Athena
 
Ryan Coughlin
Greece Athena
 
Tyler Curtis 
Greece Athena
Finger Lakes CC
Ryan Dineen
Greece Athena
 
Zach Geist
Greece Athena
 
Justin Kimble
Greece Athena
 
Jagger Nucci
Greece Athena
St. Bonaventure
Caleb Richardson
Greece Athena
 
Sam Sheldon
Greece Athena
Onondaga CC
Lucas Sulimowicz
Greece Athena
Finger Lakes CC
RJ Vignari
Greece Athena
 
Joe Alphonse
Greece Olympia/Odyssey
 
Korey Canton
Greece Olympia/Odyssey
SUNY Fredonia
Jonah Holloway
Greece Olympia/Odyssey
 
Mike Matteson
Greece Olympia/Odyssey
 
Hayden Smith
Honeoye Falls-Lima
Northeastern
Dylan Boprey 
Hilton
Houghton College
Jason Story 
Hilton
Utica College
Matt Branco
Irondequoit
 
Tyler Colbey
Irondequoit
 
Ryan Davis 
Irondequoit
 
Caleb Delly
Irondequoit
 
Dom Distasio
Irondequoit
 
Frankie Fernandes
Irondequoit
Monroe CC
Anthony Geraci
Irondequoit
 
Braden Graham
Irondequoit
 
Conner Shafer
Irondequoit
 
Nick Tanner 
Irondequoit
 
Christian Blatter
McQuaid
Mercyhurst University
Brennan Kammholz
McQuaid
 
Sean Richards 
McQuaid
 
Brendan Miller
Penfield
 
Colin Pichany
Penfield
 
Jose Reyes
Penfield
 
Danny Stapleton
Penfield
 
Kyle Hennessey 
Pittsford Mendon
 
Karthik Mathew-Malik
Pittsford Mendon
 
Parker Chamot 
Pittsford Sutherland
 
Garrett Glanton
Pittsford Sutherland
 
Jake Ketchum 
Pittsford Sutherland
 
Tate Pierson
Pittsford Sutherland
 
Anthony Puma
Pittsford Sutherland
 
Ben Ranney 
Pittsford Sutherland
 
Donny Varrenti
Pittsford Sutherland
 
Torin Wilcox
Pittsford Sutherland
 
Joey Caito
Rush-Henrietta
 
Andrew Doupe
Rush-Henrietta
 
Cliff Genge
Rush-Henrietta
Niagara County CC
Trevor Gineau 
Rush-Henrietta
Monroe CC
Chris Kachala
Rush-Henrietta
 
Jett Kopalek
Rush-Henrietta
 
Anthony Lang
Rush-Henrietta
 
Nathan Macek 
Rush-Henrietta
 
Patrick Sherron 
Rush-Henrietta
Monroe CC
Bobby Sellers
Rush-Henrietta
Alfred State
Daniel Tirabassi
Rush-Henrietta
U. of Rochester
DJ White
Rush-Henrietta
 
Walker Wright
Rush-Henrietta
 
Derek Young
Rush-Henrietta
 
Ross Janezic
SOTA
 
Zach Parson 
SOTA
 
Ricky Torres
SOTA
 
Joe Cuddy
Spencerport
Wells College
Billy Brady
Victor
 
Jake Chittenden
Victor
 
Kaden Helmer
Victor
 
David Kelley
Victor
 
Timmy Keohane
Victor
 
Brayden Murphy
Victor
 
Brendan Popielec 
Victor
 
Kenny Murphy
Webster Schroeder
Finger Lakes CC
Joe Thompson
Webster Schroeder
Alfred State
Jack VonAhnen
Webster Schroeder
SUNY Brockport 
Grant Hutchins
Webster Thomas
 
Aidan Thomas 
Webster Thomas
 
Jake Veniskey
Webster Thomas
 
Tommy Wygal
Webster Thomas 
 
Also read: Penfield's Ziehl named Prep Baseball Report NYS Player of the Year.
Athena's Saucke named Gatorade NYS Player of the Year.
Ziehl makes last stand one to remember.
Saucke delivered on lofty expectations.
From gridiron to diamond, Szalkowski delivered.
Bath-Haverling's Brotz named Class B2 Player of the Year.
Oakfield-Alabama's Yasses took full advantage of senior year.
Gananda's Walsh named Class C1 Player of the Year.
Rease and Keshequa made winning a habit.
Avoca/Prattsburgh's Clements caps senior year with D2 honor.
Arroyo named RCAC Player of the Year.