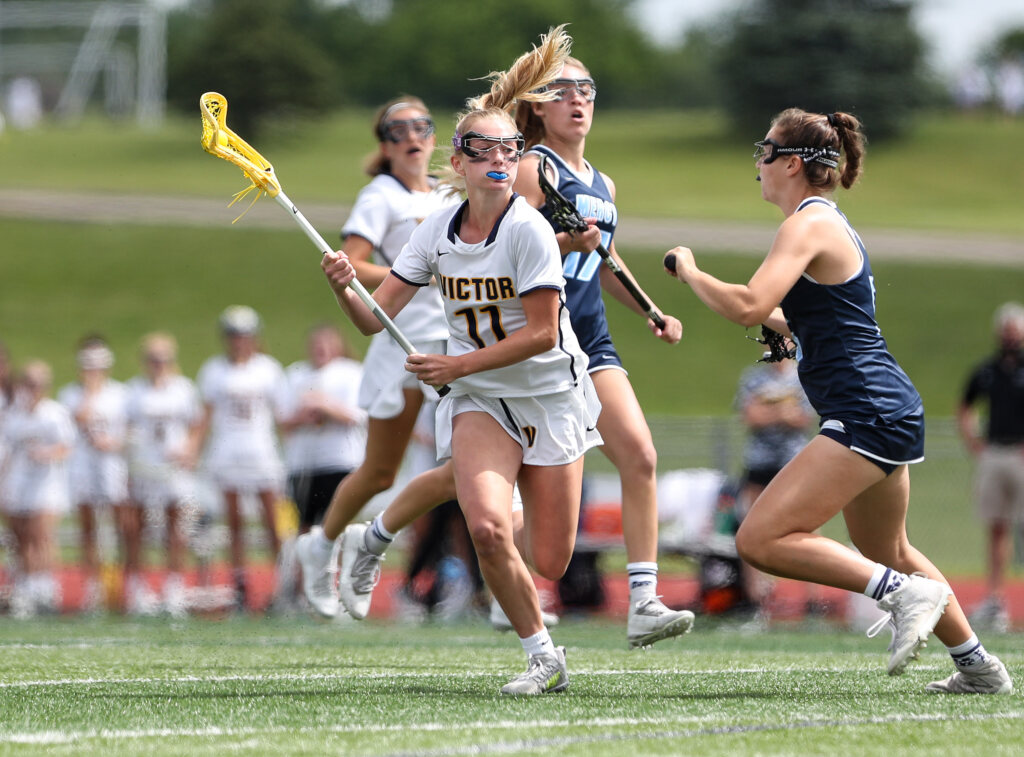 See more photos, including the Mercy-Victor game, by Chris Cecere here
By TIM IRVING
Section 5 put two teams in the National Championship Tournament, featuring 27 of the top girls lacrosse teams in the Nation and both won their way into the semifinals.
Friday morning, Victor beat Canandaigua 16-9 to advance to the Final behind six goals from rising sophomore Devin Livingston.
The Blue Devils then took on Team Tsunami out of Darien, Connecticut in a game played in Farmington, Connecticut. That State's high school rules prevented them from using the school's name during the off-season. That team features four All-Americans and the top-rated rising junior in the Nation.
Victor earned runners-up, falling short 6-4.
Rising senior Caitlin Keenan started the scoring off a feed from Ella Pierpont just under five minutes into the game. Darien's All-American goalie, Boston College commit Shea Dulce, shut Victor down the rest of the first half, although, Victor did hit the net.
Olivia Bruno scored a goal that would have cut the Tsunami lead to 3-2 but a rule in the tournament is that players can't shoot with their sticks below horizontal. Darien scored on the restart and led 4-1 at halftime, half of those goals scored by All-American Molly McGuckin.
Victor mounted a comeback in the second half as the Blue Devils' lone All-American, Kylie Gelabert, came out from behind the net to cut the lead to 4-2.
Then Livingston scored her first on a restart off a feed from Duke-bound rising senior Eva Pronti to make it a one-goal game.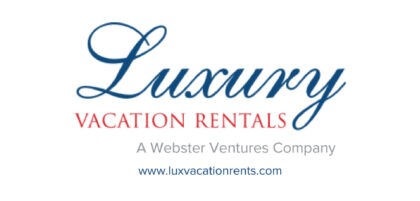 Rising junior Chloe Humphrey, considered the top ranked player in her class for next season, scored the only two goals for Team Tsunami in the second half to make the score 6-3.
Livingston, who made a case to be the top ranked player in the sophomore class in the tournament, scored again with just over five minutes left but Darien ran the clock out.
Kennedy Schottland played a strong game in net and got help in front of her, a lot coming from Grace Callahan, another of Victor's 13 rising seniors. Callahan began the tournament by verbally committing to Michigan.
Gelabert (Cornell) and her senior classmates from the Blue Devils' boys team, Cal Lambert (West Point) and Logan Callahan (Johns Hopkins), play in the Under Armour All-American games on July 31st in Baltimore.