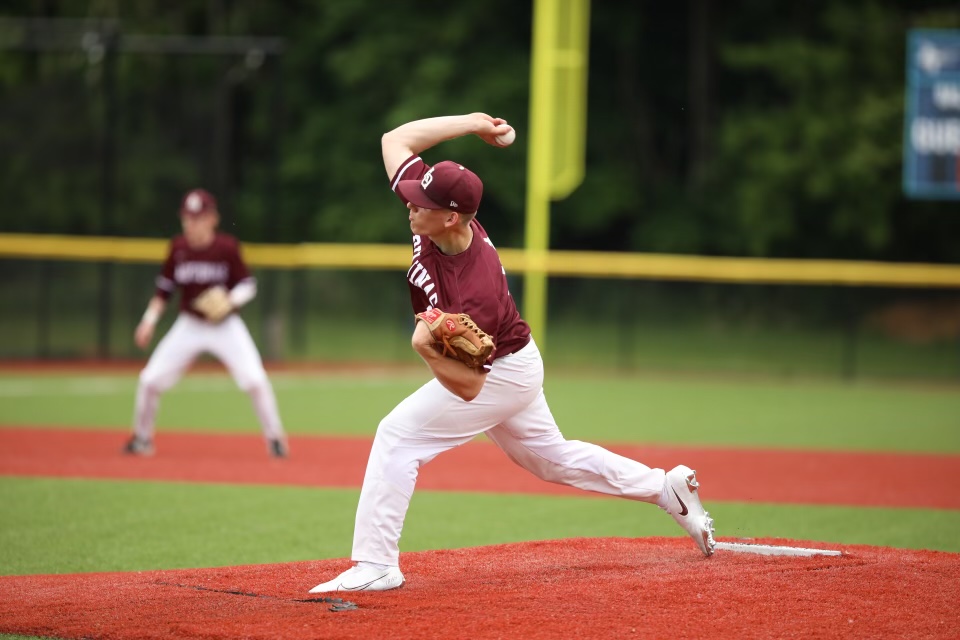 By PAUL GOTHAM
ROCHESTER, N.Y. — In a season which the Aquinas baseball team won 15 games, it was a loss that stood out to Tyler Szalkowski.
The Li'l Irish (7-0 at the time) were undefeated entering play when they fell to McQuaid Jesuit, 14-6 on May 17th. At first glance, the final score represented a shellacking at the hands of a longtime rival. To Szalkowski, it was an occasion when he and his Li'l Irish teammates found themselves.
"That game showed that this team was a lot different than the teams I played on since my freshman year," Szalkowski said. "We really didn't give up. We didn't shut down. We battled until the end."
Five years removed their most recent sectional title, the Li'l Irish had just one post-season victory in their past two sectional appearances.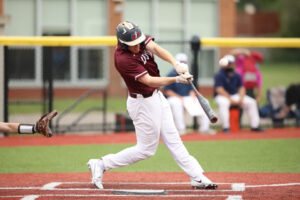 Aquinas finished 15-5 on the season, earned a third seed and Szalkowski garnered 2021 Section V Class B1 Player of the Year.
"Tyler has been impactful for three years," Aquinas head coach Ray Manioci said. "He deserves this. It's very fitting."
Szalkowski hit .480 on the season with 12 extra-base hits including three home runs and seven doubles. He worked 14 walks for an on-base percentage of .609 and OPS of 1.489.
"He's a tough out," said Irondequoit head coach Joey Kuhn whose Eagles rallied to beat Aquinas 10-9 in a game which Szalkowski tripled, walked twice, drove in a run and scored two more. "He hit the ball hard against us.
"We were lucky. We got down early and were able to battle back two runs at a time. You could tell he's a different type of player than most kids you see."

On the mound, Szalkowski registered a 4-0 mark. The right-hander struck out 57 in 30 innings of work while limiting opposing batters to 12 hits and five walks for a WHIP of 0.567. He posted an ERA of 0.47.
"The biggest part was having my teammates around me," he said. "They were supporting me a lot. Our team chemistry was great. It got to a point where it was having fun playing baseball with my friends."
"Tyler can single-handedly beat you," Manioci said. "I haven't been around too many guys like that. He can go out and throw seven innings with double-digit strike outs and give up one or two hits while getting two hits himself. And we'll win by one or two runs. On the field, his skill set allows him to single-handedly beat a team. It's impressive to watch."
A SUNY Albany commit where he will play football, Szalkowski also stole 13 bases while being thrown out on one occasion. He also hit .464 with runners in scoring position.
"Everybody talks about Tyler Szalkowski the football player," Manioci said of AQ's signal caller who, as a sophomore, helped the Li'L Irish to the 2018 Section V and New York State Class AA titles. "I'm excited that Tyler finally gets some recognition because of what he's done on the diamond over the past four years."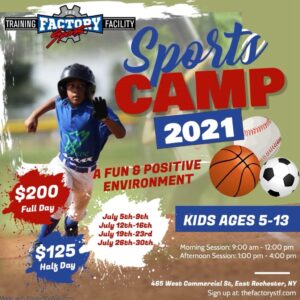 Szalkowski threw for 6,238 yards and 66 touchdowns during his high school career on the gridiron. He completed 381 passes in 554 attempts (68.8 percent) while also rushing for a touchdown and catching another one.
"I know he is very accomplished in football, but he is equally as tough on the mound and in the batter's box," said Wayne head baseball coach Andy Struzik whose Eagles lost twice to Aquinas in 2021 including an 11-1 decision in the sectional quarter-finals. Szalkowski hurled a two-hitter and struck out 11 in that contest. "He does it all. He's got multiple pitches that he commands. Kids can't catch up to his fastball. Then when they finally do, he's going to drop a breaking ball on you. He's just a different kind of kid."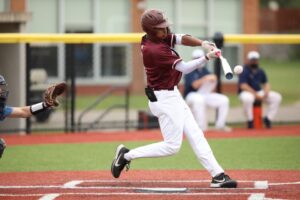 Struzik first met Szalkowski during a travel baseball game a few years ago. Struzik's son played on the same team with Szalkowski's cousin. The Wayne coach recalled one night watching the AQ standout taking the time to work with the younger players.
"Big kid playing with the little kids, right there I knew he was a good person. The kind of kid who notices others around him."
Manioci understands his now formers player's influence on the Aquinas program.
"From a pure talent standpoint, we're not going to get another player to replace what Tyler did," the fourth-year coach said. "He's a kid who has forced me to be better as a coach. I see what he does on the field and I want to give other guys who are super-talented that same opportunity. He forces me to think outside the box and make decisions that maybe I wouldn't have before now."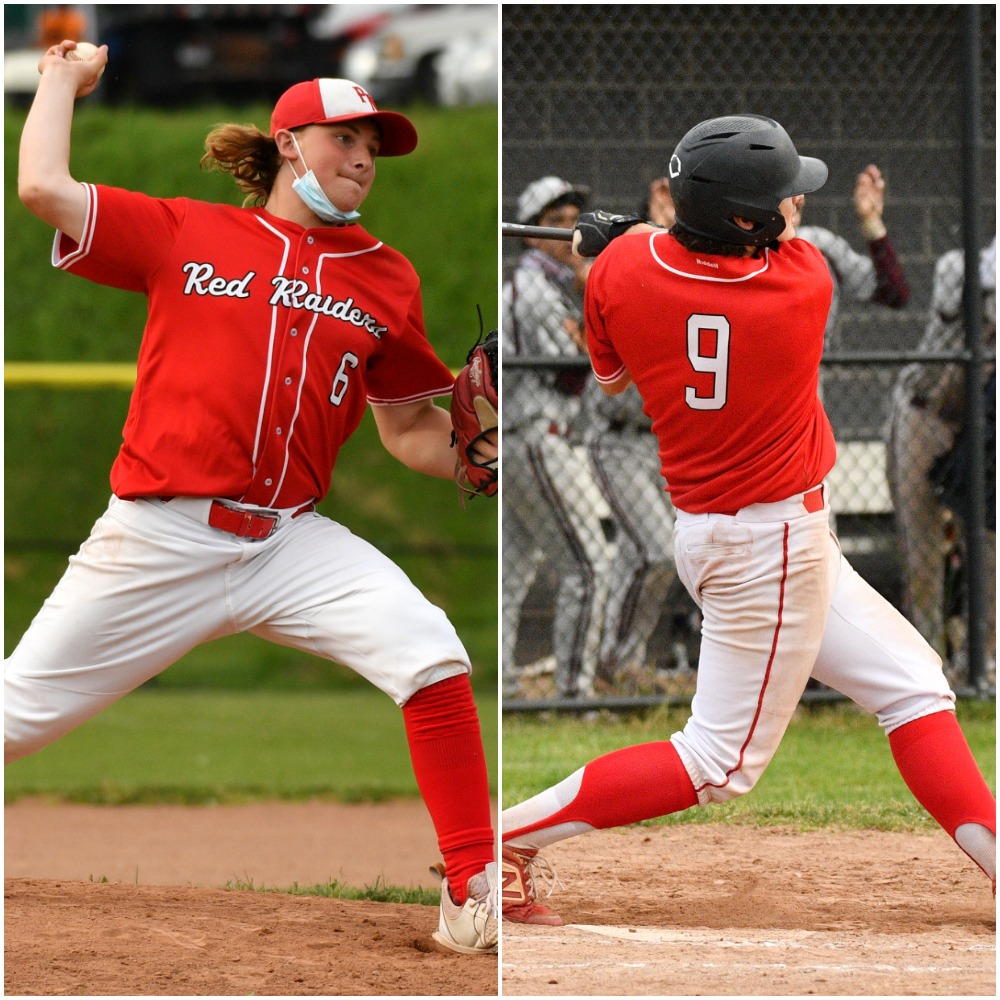 Szalkowski's teammate Channing Owens joined him on the 2021 Section V Class B1 team, along with Josh Armstrong (Wayne), Chris Finocchario, Jr. (Palmyra-Macedon), Alex Hale (Batavia), Brennan Khork (Hornell), Alex Minnehan (Livonia), Nick Oyer (Hornell), Julius Teabout (Newark) and Alex Wootton (Palmyra-Macedon).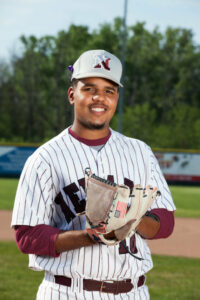 Owens finished 3-2 with a save (in his only opportunity). The senior struck out 46 in 29.2 innings and posted an ERA of 2.60. He hit .370 while scoring 27 runs while driving in another 12. Armstrong collected 29 hits and a .483 batting average. The senior had three doubles, six triples, 13 RBI, 20 runs scored and an OPS of 1.233.
Finocchario went 7-1 with two saves and an ERA of 0.394. The junior right-hander struck out 79 and walked four in 53.1 innings of work. He allowed 36 hits and held opposing hitters to a .186 batting average.  Hale hit .440 with seven doubles and three triples while striking out on just five occasions. The Batavia Blue Devil senior drove in 14 runs and scored 14 times. Hale was 1-1 on the mound striking out 18 in 14 innings of work.
Khork hit .468 with extra-base hits. The senior collected 22 hits, 19 RBI and 14 runs scored. He had an on-base percentage of .509 and slugging of .680. Minnehan hit .435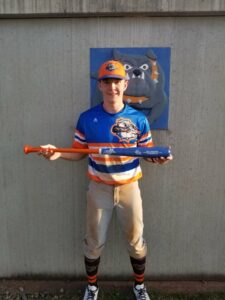 with four doubles and a triple. The senior stole 12 bases, scored 18 runs, drove in 11 and collected his 100th career hit during 2021. He finished with a 3-2 record on the mound and an ERA of 1.17. The right-hander struck out 39 in 30 innings of work.
Oyer hit .333 with 17 RBI and 15 runs scored. The junior finished with a .509 on-base percentage and slugged at a .476 rate. Teabout went 3-3 on the mound including a combined no-hitter to start the season.  The senior left-hander struck out 80 and walked 19 in 52.1 innings of work. He hit .500 with 12 extra-base hits including two home runs and two triples.
Wootton hit .373 with nine doubles, two triples and a home run. The junior infielder drove in 31 runs while scoring 17. He struck out twice during 2021. 
Palmyra-Macedon's Bryan Rodman was named the 2021 Class B1 Ed LaRock Coach of the Year.