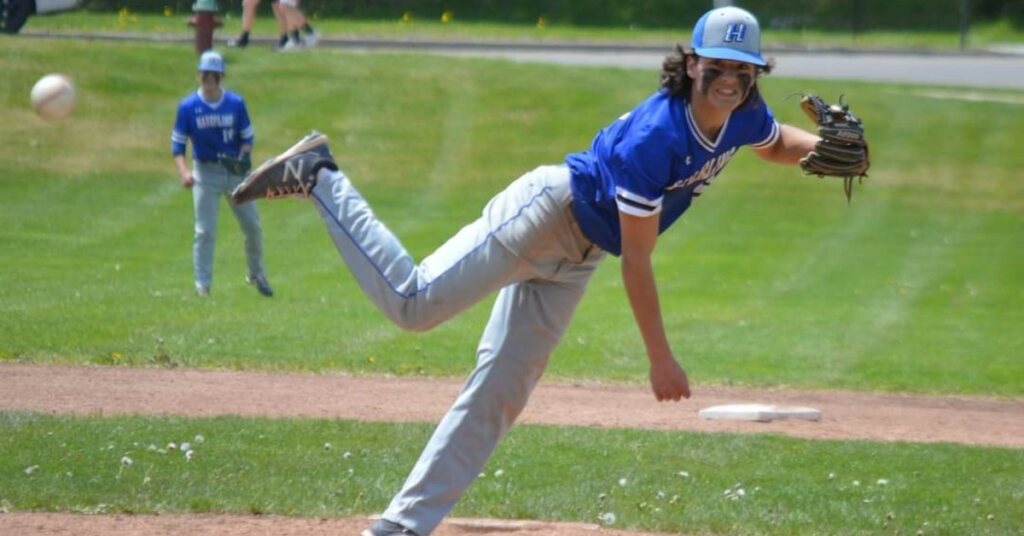 By PAUL GOTHAM
Success on the gridiron slowed AJ Brotz and his Bath-Haverling teammates at the start of baseball season. Once they found their stride, the Rams made up for lost time.
And Brotz led the way.
The Section V Class B2 Player of the Year paced the offense and topped the Bath-Haveling pitching staff in wins.
"If there was one person you always wanted to have at the plate or fielding a ground ball, you wanted it to always be hit to him," said Bath-Haverling head coach Sean Eighmey. "He's always locked in every play."
The junior shortstop/pitcher set school records with 34 hits and a batting average of .642.
"He's just a really high-quality player," Eighmey added. "In a COVID-shortened year, he broke the hitting record in a season and that was held by somebody who played 20-something games. AJ only played 15."
Brotz was on the mound when Bath-Haverling faced then-undefeated Livonia (4-0). The Bulldogs came into the game having outscored opponents up to that point by a combined total of 43-13.
Brotz hurled six and a third scoreless innings in a 6-0 win.
"AJ took the mound and shut them down," Eighmey said. "He only allowed three hits."
The right-hander struck out seven in the game. At the plate, he finished 3-for-4 with two runs scored.
"What impressed me the most was that there were no free passes or walks," Livonia head coach Scott Gilman said. "He forced us to swing the bats and we didn't have a lot of traffic on the bases."
Brotz collected 18 extra-base hits on the season including eight doubles, seven triples and three home runs. He stole 10 bases in 11 attempts and scored 26 runs while driving in 18 more.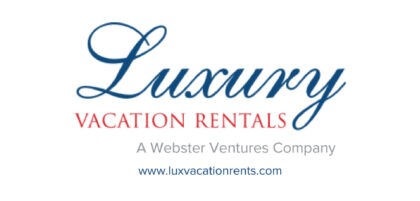 "He was second on the team in batting average as a freshman," Eighmey noted. "If I was to say one thing that drastically improved, it was that he gained more power. He took his game to a new level. Part of that reason is because he listens and he plays travel ball and he really likes baseball."
On the mound, he went 4-3 with an ERA of 2.96. In 28.1 innings of work, he struck out 32 and allowed just one extra-base hit.
"He's very athletic, swings the bat well and is a good pitcher for them," Gilman added. "As a coach, he's one of those kids that's a thorn in your side as far as him being on the basepaths, pitching and swinging the bat."
Brotz also holds the distinction of being the only junior among the eight student-athletes honored by Section V Baseball as Player of the Year.
"It's great going out there and competing, doing what we do," Brotz said. "Knowing that I do have another year like that and all the other people are seniors, that's crazy. I'm happy I got another year to do it."
A wide receiver on the football team, Brotz finished with 248 receiving yards including 46 in a semi-final win over Le Roy. Last fall, he made 45 saves and allowed two goals over 944 minutes in goal for Matt Hill's Bath-Haverling soccer team that won the Class B2 title. In the winter, he was also a part of the school's basketball team.
"The one thing you have with a kid like AJ is that he's dedicated to every one of his sports," noted Eighmey the 2021 Ed LaRock Class B2 Coach of the Year. "He's always making sure that he's focused on baseball because he's taking extra reps. He would be going to the batting cages at indoor sports facilities where he would get swings in.
"To get him mentally focused for baseball, pitching-wise, we had him coming in during the football season (after school) and try to make sure he could get his pitch count levels up. For AJ, the positions he plays in football are similar to baseball in that he makes sure to keep his mobility up."

Bath-Haverling's football team ended its season on April 30th. Originally, the school's baseball team was scheduled to open its slate the next morning.
"We started off a little slow coming out of football," Brotz said. "We did not have too many practices going into the first game. We had to adjust fast. We did. First three games were a little rough. After that, things started clicking in.
"Our sectional final (for football) was on a Friday night. Our first game was supposed to be Saturday. We had to cancel that. One practice Sunday and then a game on Monday. It was crazy. We go to practice and then the next thing you know it's game tomorrow. We usually have a few weeks to prepare, but we had two days."
Brotz's teammate, Zachary Musso joined him on the 2021 Section V Class B2 team along with Tyler Bouchard (Penn Yan), Ryan Carnevale (Dansville), Brayden Delahunt (Wellsville), Michael Gammell (Wayland-Cohocton), Alex Green (Wellsville), Matthew Jackson (Williamson), Clark Simmons (Penn Yan) and Zachary Strzelec (Attica).
Musso finished 3-0 with two saves and an ERA of 2.80. The sophomore right-hander struck out 44 while issuing 14 walks over 30 innings of work. He tossed one complete game.  Bouchard hit .309 with eight doubles and 17 RBI. Carnevale hit .419 with 13 runs scored and eight RBI. The senior collected five extra-base hits including four doubles and a triple.
Delahunt stole five bases while collecting four doubles, two home runs and 15 RBI. He finished with an on-base percentage of .519 and slugging of .611. Gammell hit .422. The sophomore scored 18 runs and drove in 14. He finished with an on-base percentage of .536 and slugging of .511 while stealing 18 bases in 19 attempts.
Green hit .400 with an on-base percentage of .569. The freshman catcher collected nine doubles, a triple and a home run for a slugging percentage of .629. He drove in 15 runs while scoring 13 and threw out 38 percent of runners. Jackson hit .413 with 18 runs scored and nine RBI. The junior stole seven bases in as many attempts and struck out 36 in 25.1 inning of work.
Simmons fanned 43 in 48.2 innings of work. The senior homered in his last at-bat bringing his career full circle after connecting on a round tripper in his first varsity at-bat as a sophomore. Strzelec hit .432 with three doubles, two triples and four home runs. The senior drove in 22 runs and scored 22. He had an on-base percentage of .537 with a slugging of .863 and OPS of 1.401. On the mound, he went 4-2 with a 2.86 ERA and struck out 69 in 36.2 innings of work.