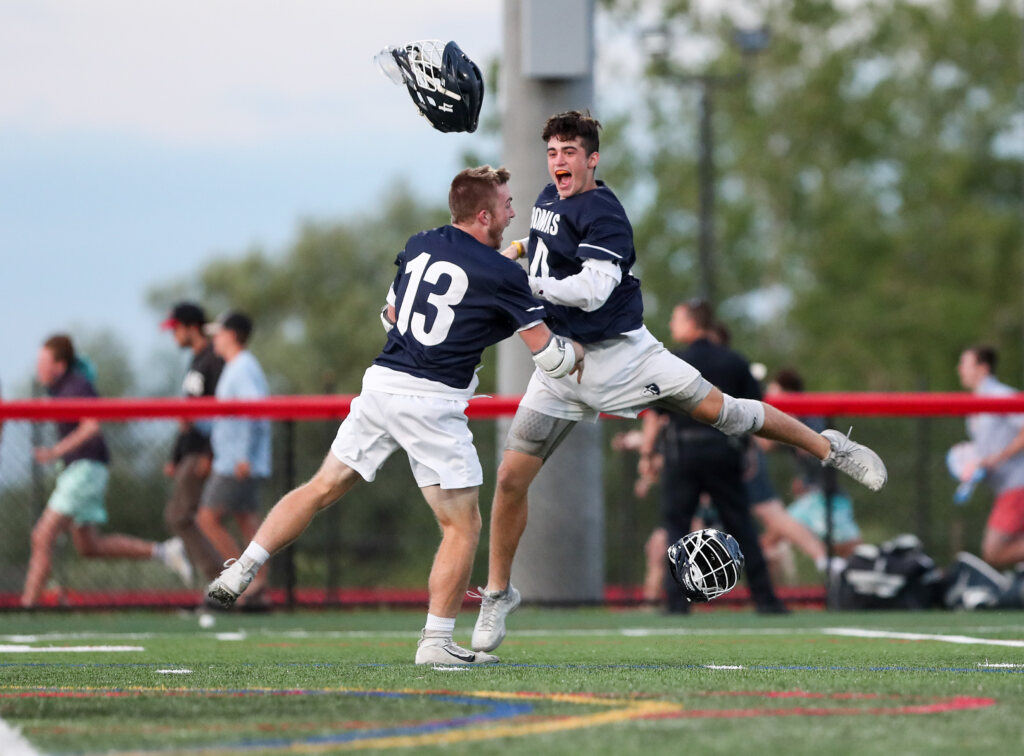 See more photos by Chris Cecere here
By TIM IRVING
Webster Thomas senior boys lacrosse goalie Ethan Ruller allowed no goals for the first three quarters against Canandaigua in the Class B Finals.
"I just don't think the nerves were there," Ruller said after earning MVP honors as the Titans held off a late rally and won the Section V title, 6-5 over the Braves.
The Titans scored twice in a two-minute span of the first quarter, David Petz took a feed from Nathan Hoban and Joe Russo scored off an assist from Petz for a 2-0 lead.
With just under two minutes left in the first, Hoban put the Titans up 3-0 and neither team scored in the second quarter thanks to Ruller and his defense.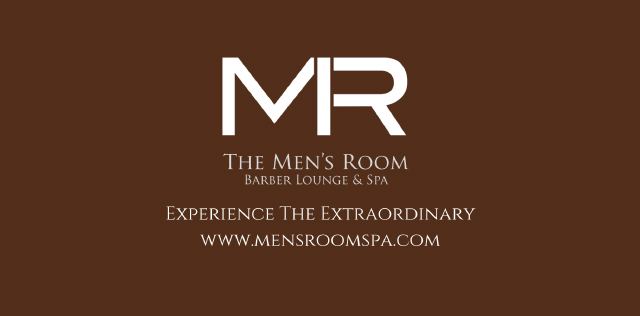 "We ran a little more zone than we did in the Victor game and I was seeing the ball and the defense was blocking shots, making saves and making my life easy," said Ruller.
Evan Pashalidis pushed the lead to 4-0 after three as Ruller and his defense and Jack Faiola and the Braves kept each other off the board.
Things changed dramatically in the fourth quarter.
The Titans took a penalty right before the third quarter buzzer and Cam Tallman scored on the man-up for the Braves.
Then Dom Comella had his shot blocked but scooped and scored on the rebound to cut the lead to 4-2.
With 4:34 to play, Cade Spencer fed Russo cutting front and the lead was back to 5-2 for the Titans.
Just over a minute later, Pashalidis scored again and it was back to a four-goal game.
The Braves refused to go away though and off the ensuing face off, Jaxon Grant cut it back to 6-3 and then Tallman hit Spin Blazak out top to cut the lead to 6-4.
With 43 seconds left Tallman behind the net hit Comella and the lead was 6-5.
The Titans won the draw but Comella got a turnover and sprinted the length of the field and passed to Sam Bennett whose bid for the equalizer was blocked by Ben Welch.
The Titans won the 2016 Sectional title, topping Canandaigua in the final then but it was a double-overtime loss to Victor in the 2018 final that served as inspiration for Ruller.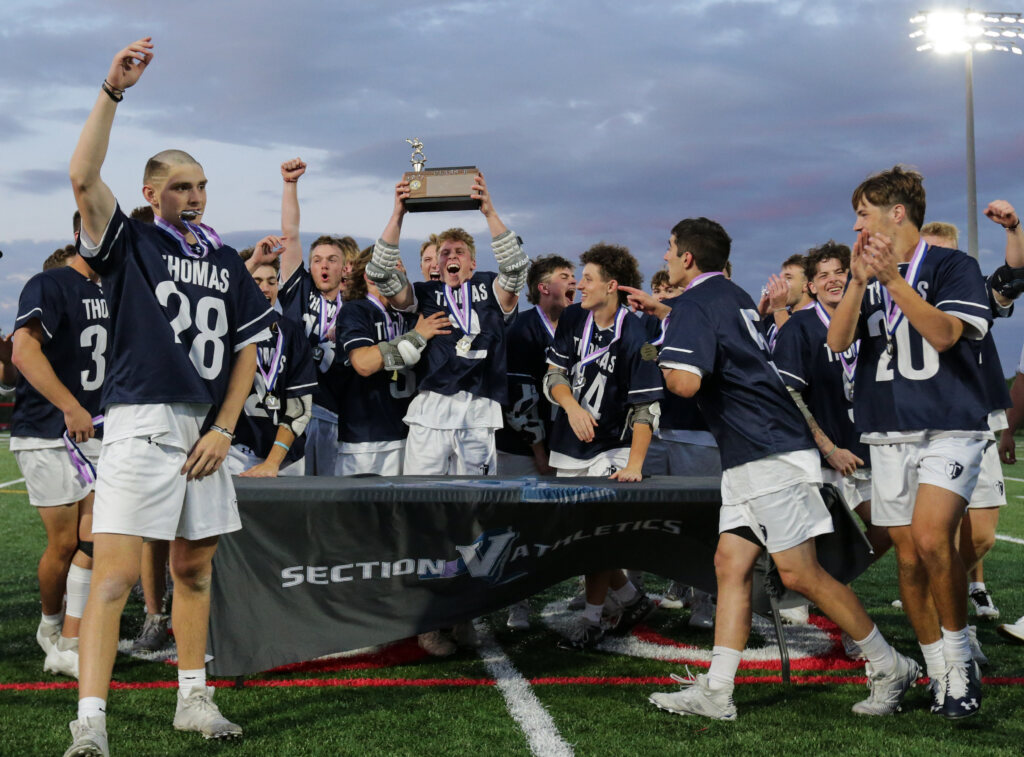 "There's not a day goes by that I don't think about that game and I think about those seniors and they showed up to practice yesterday and gave us some words of encouragement, " Ruller, who will play at Cornell said.
His father, head coach Rob Ruller, has gotten to see him grow from that loss.
"I think in his heart of hearts, he really wanted to walk away with a win here and kind of leave his legacy on our program and I think he has."