By PAUL GOTHAM
WEBSTER, N.Y. — A three-run third inning proved to be the difference as top-seeded Webster Thomas defeated No. 8 Geneva, 9-3 in Class A action from Basket Road, Wednesday night.
Trailing 2-1, the Titans sent eight to the plate to take a lead they did not surrender.
"The best part was watching the kids respond," Thomas head coach Kevin Neenan said. "We scored three runs right in the bottom of that inning after they took the lead."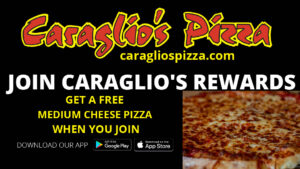 Max Heil's two-run double provided the go-ahead runs as Thomas advanced to meet No. 13 Spencerport in Friday's semi-final.
"Max has done a good job," Neenan said. "He's come up big for us. Whether we ask him to pitch or to DH. He's been swinging the stick well. He came up huge with a couple big hits."
Mitchell Kelly led the inning with one of his two hits on the night. Greyson McDonnell reached on an error. Garett Wilson loaded the bases with a walk, and Colby Wilson knotted the game with a sacrifice fly to bring in Kelly.
Colby Wilson knots the game at 2 with a sacrifice fly. Geneva 2 Webster Thomas 2 , 1 out in the 3rd. pic.twitter.com/TiQEQS6Pjr

— Paul Gotham (@PickinSplinters) June 10, 2021
Heil delivered from there.
Paul Sofinski made the lead stand. The senior right-hander allowed two runs on three hits and three walks. He struck out seven over six innings of work and closed the game retiring the last seven batters he faced.
Paul Sofinski works a 1-2-3 5th: Webster Thomas 5 Geneva 2. pic.twitter.com/KIwyOHKV3U

— Paul Gotham (@PickinSplinters) June 10, 2021
"He was struggling a little bit with his off-speed at times," Neenan explained. "He kept working on it and just trying to hit his location with his fastball.
"In the fifth and sixth innings, he looked as strong as he looked all day. His best pitching was in the sixth inning. He threw the ball hard then. He could have come back out, but when we tacked on a few runs we gave him the rest of the night off."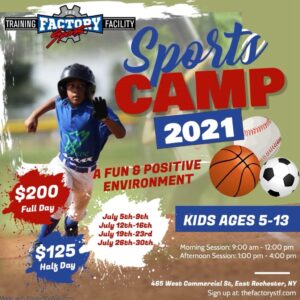 Garett Wilson reached base all four times he came to the plate. The junior third baseman walked on three occasions and connected on a two-run triple in the sixth when Thomas scored four runs to put the game out of reach.
McDonnell doubled, walked and crossed home three times. Heil finished 2-for-4 with three RBI. His two-out single brought home McDonnell with the first run of the game in the bottom of the first.
Mitchell Kelly plates Joe DiNieri with a single to center. Webster Thomas 6-2. No outs in the 6th. pic.twitter.com/q2hVOYkXbV

— Paul Gotham (@PickinSplinters) June 10, 2021
Michael Bowler and Wyatt Patchett gave Geneva a 2-1 lead in the third. With Troy Snook aboard on a walk, Bowler tied the game with a triple. Patchett one-hopped the fence in left field for an RBI double and an early Panthers' edge.
"It was a good win for the kids," Neenan stated. "We knew they had a couple very talented players in the Bowler and Patchett. "Our biggest thing was we wanted to come out and get an opportunity to score early, and we did. We scored the first run."