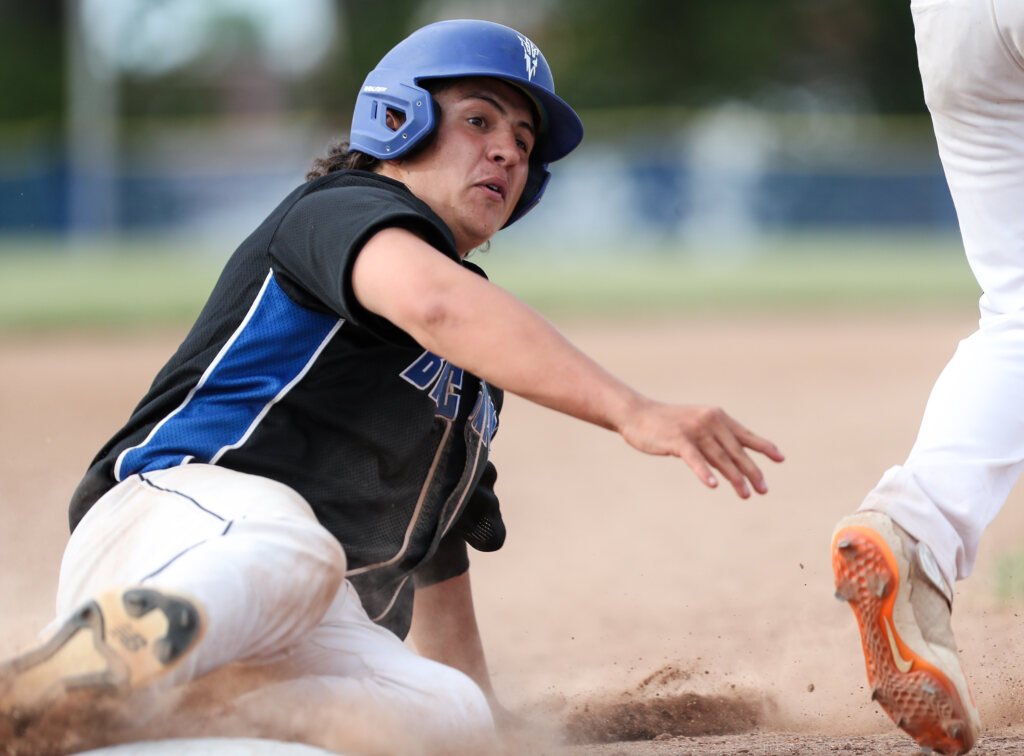 See more photos by Chris Cecere here
By TIM IRVING
It's Sectional baseball time and that means every team has got to throw their best.
In the case of Class A number 10 seed Churchville-Chili and seventh-seeded Brockport, that meant a battle of southpaws.
Tyler Henshaw went four innings for the Blue Devils and had a 4-3 lead before moving to center field after Saints starter Zach Miner moved to right field with an injury at the end of the third inning.
Brockport put up seven runs on Churchville's bullpen in the fourth and won 15-7 to advance to Wednesday's quarterfinals where they'll play number two seed Irondequoit.
The Blue Devils took the lead in the bottom of the first on a hit by pitch with the bases loaded. The Saints answered when Dylan Clark advanced to third on a wild pitch and scored on an error.
In the bottom of the second, Devyn Scheidt's sharp grounder took a big hop into left field, scoring Jake Cole for a 2-1 lead.
Brockport made it 4-1 in the bottom of the third as Patrick Kiesow singled to right and the ball got away, allowing Will Cole to score from second and Eddie Guerrero singled to left scoring Gavin Leverenz, who pinch ran for Kiesow.
Brian Benedetto cut the lead to 4-3 on a two-run single scoring Clark and Anthony Shortino.
Miner then came off the mound after throwing a couple of warm-up pitches and moved to right field.
"It was a timing thing, we were waiting for our opportunity and we finally got it and took advantage, " Brockport coach Matt Davis said. "The kid's a heck of pitcher."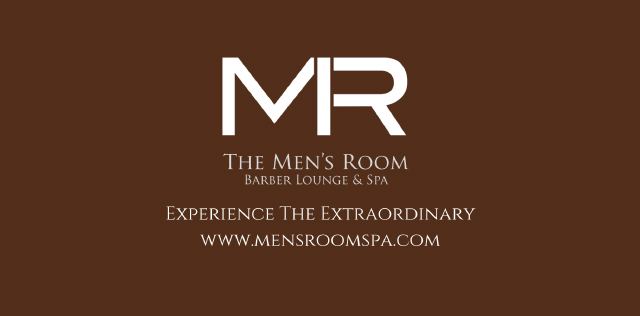 The Blue Devils sent 12 men to the plate in the bottom of the fourth, Ryan Judd hit a ground-rule double to score one run before Guerrero drove a ball deep to right for a triple with the bases loaded. Nick Johnson added an RBI single for a seven-run frame and an 11-3 lead.
Guerrero finished with five RBI, adding a bases loaded walk later in the game. Johnson also drove in a run in a four-run sixth for Brockport.
Shane Pray and Rob Kennedy drove in runs for the Saints, who scored four times in the final three innings.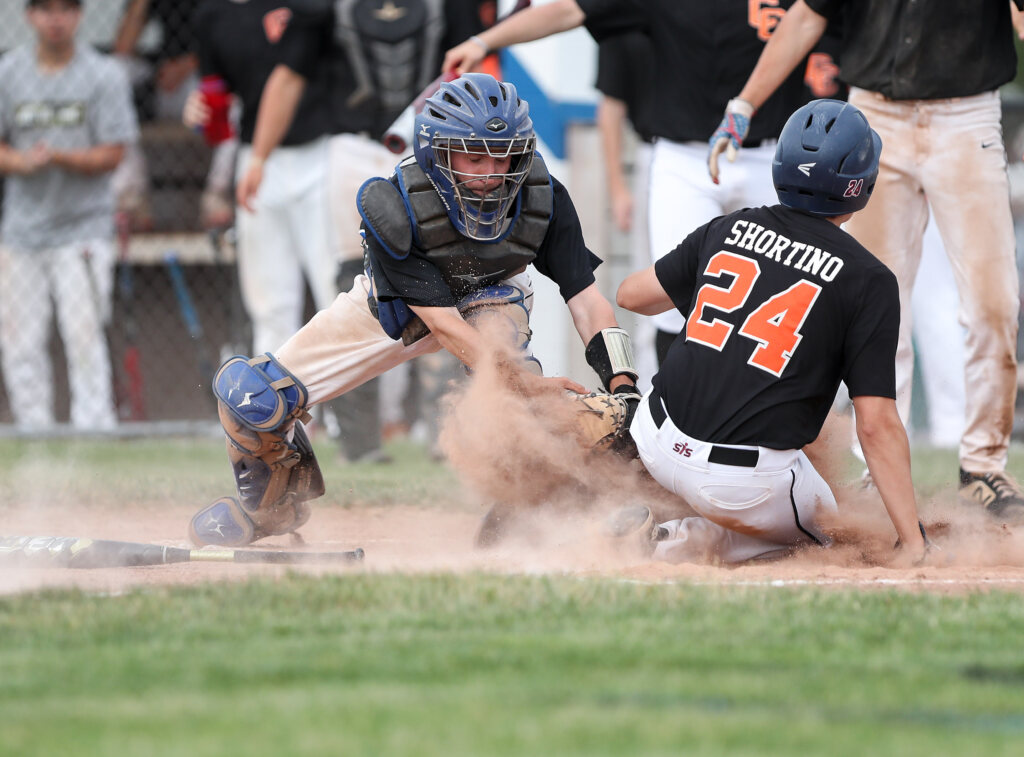 Davis says of Guerrero, "He's gotten better all year. It's almost like bad habits are gone and you can go back to the basics with him and he's soaked it all in. He's been phenomenal throughout the entire season, he's gotten better and better as the season went on."
Henshaw struck out six in four innings, giving up six hits but walking none before Kiesow finished the game.
"We made some mistakes today and for them to be able to overcome them and be able to swing the bats and things are coming together in other ways, it's big for us because it gives us a chance to play again, " Davis said.
Irondequoit won the two previous games between the teams early in the season, the first coming on a walk-off in extra innings.