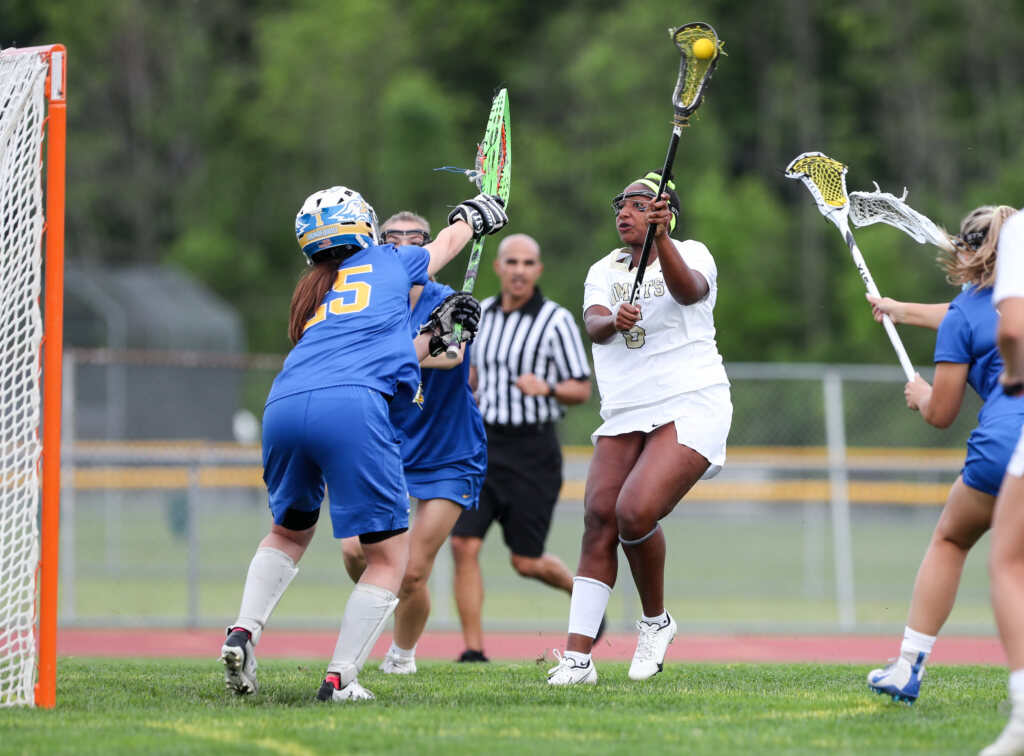 See more photos by Chris Cecere here
By TIM IRVING
Rush-Henrietta girls lacrosse preaches constant movement on offense.
"We want the kids to understand that, there's seven offensive players out there, all seven need to be a part of the offense," said coach Jim Dewald after the Royal Comets beat Irondequoit at home, 12-5.
The Royal Comets have eight players committed to Division I and II colleges over the next two seasons.
They opened a 5-0 lead as senior Courtney Rowe, a University of Albany commit and junior Ally Garrett, who has given a verbal to Pace University, each scored two goals, surrounding Rayea Davis's first goal of the night. Davis is heading to Connecticut for lacrosse.
The Eagles then connected on two straight goals, Jaelyn Clinkscales and Kennedi Landrigan scored five minutes apart.
R-H got the last two of the half as Megan Schillinger and Lena Cox both got free in front in the Royal Comets' motion offense to leave a 7-2 halftime advantage.
Rowe and Garrett completed hat tricks early in the second half, both coming after the Eagles fouled Davis as she relentlessly attacked their goal.
"We have a big group of seniors on this team and they're really the heart and soul of this team and they do a great job for us and it's just been their hard work and their effort that's getting us to where we are now," DeWald said.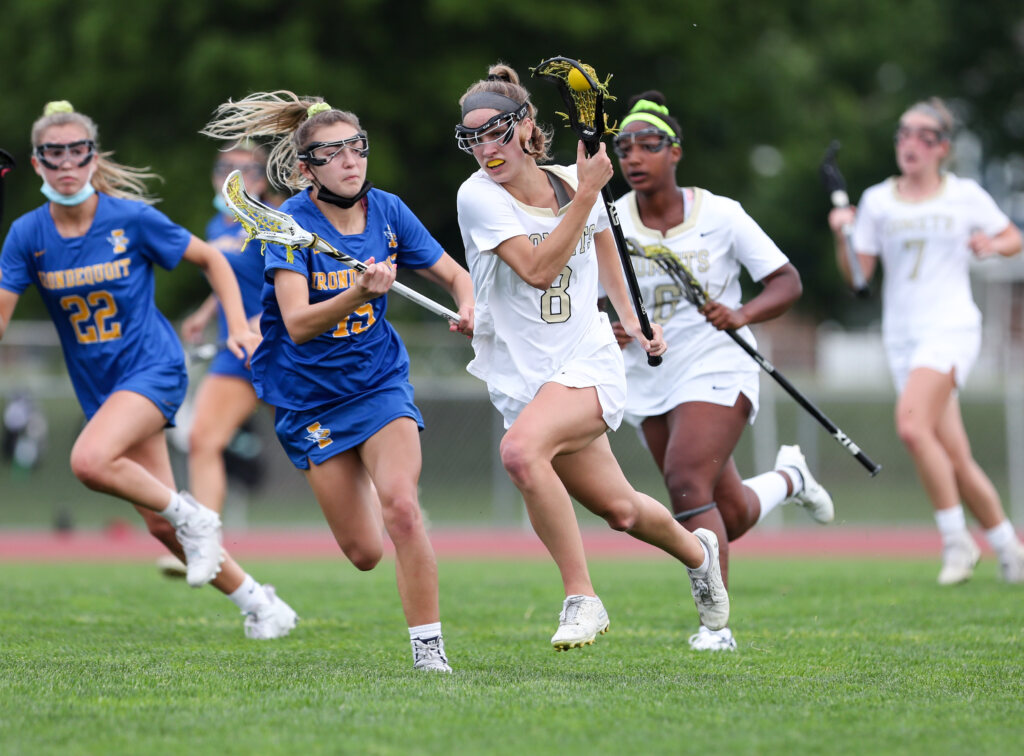 Trailing 10-2, Irondequoit scored three straight, the last two from sophomore Maeve Brennan to cut it to 10-5.
But Davis completed her hat trick and Alexys Oechsele capped off the scoring.
Freshman Angelia Oechsele came up with some big saves to stop the Eagles' runs from getting out of control. "She's very athletic. She's a very good, athletic goalie," Dewald says.
The Rush-Henrietta program is starting to become a recruiting hot bed. Among the current Royal Comets playing in college is Syracuse draw specialist Kate Mashewske, the Orange were the National Runners-up this season.
"We're trying to bring the young kids to understand the hard work and the dedication that the older kids have done, we're hoping to create that culture," Dewald said.
The Royal Comets are 11-2 on the season, battling Pittsford for the top spot in next week's Class A Sectional Tournament.
"The kids are excited, they're playing at a high level and I think we've got a good opportunity ahead of us," Dewald said with guarded optimism.