RCAC TOURNAMENT
No. 5 LEADERSHIP ACADEMY (1-11) 7
No. 4 EARLY COLLEGE/EDISON TECH/WILSON MAGNET (2-7) 4
No. 5 LEADERSHIP ACADEMY (1-12) 4
No. 1 EAST (9-5) 14 (5 INNINGS)
Victor Arroyo and Christian Diaz both drove in four runs to lead East High to the RCAC Tournament title game for the 11th time in 16 years. Arroyo finished a homer shy of the cycle with two doubles, a single and a triple. Arroyo crossed the plate three times and stole a base as well. Diaz launched a pair of two-run homers in the first and third innings, respectively. Emille Diaz doubled in a run, singled, drew a walk and scored three times. Israel Sullivan added an RBI single.
No. 3 FRANKLIN/NE DOUGLASS/VANGUARD/WORLD OF INQUIRY (6-3) 6
No. 2 MONROE/SCHOOL OF THE ARTS (6-2) 20 (5 INNINGS)
Alex Powell doubled among his three hits and drove in five runs as Monroe/School of the Arts exploded for 12 runs in the second inning to advance to the RCAC Tournament title game. Ruben Diaz had two hits and three RBI. Abel Austin and Steven Lepki both drove in a pair of runs on two hits. Austin crossed the plate three times. Dale Janezic and Justin Rodriguez both chipped in an RBI. Rodriguez collected three hits while Janezic doubled and singled. Zeke Randolph added a double. Austin had five strikeouts in three innings. For Franklin/NE Douglass/Vanguard/World of Inquiry, Jalen Breedy led with two hits.
BASEBALL
WEBSTER THOMAS (13-4) 6
SPENCERPORT (5-13) 1
Senior Max Heil got off to a rocky start but really settled down in a complete game effort. The Titans (13-4) took down the Rangers (5-13) with a score of 6-1. READ MORE.
RUSH-HENRIETTA (8-11) 6
GATES-CHILI (8-11) 5
The Royal Comets sent 10 men to the plate in the top of the seventh and scored four times to beat Gates Chili, 6-5. READ MORE.

NEWARK (9-5) 0
PALMYRA-MACEDON (12-2) 10 (6 INNINGS)
Chris Finocchario, Jr. hurled six shutout innings, and Alex Wootton paced the offense as the Palmyra-Macedon Red Raiders won their third straight game with a convincing 10-0 win over league rival Newark.
"We're finally starting to hit the ball well," said Pal-Mac head coach Bryan Rodman referring his team's 14 hits in their previous win over Waterloo and 11 more hits in Wednesday's triumph. "Last two games we've been driving the baseball. Timely hits and good at-bats, things are starting to click for us right now."
Wootton was one of four Red Raiders who collected multiple hits in the game. The junior shortstop drove in a run with a single in the third and two more with a double in the fourth. READ MORE.
PITTSFORD MENDON (8-6) 3
IRONDEQUOIT (14-3) 4
Connor Gresens, Brian Tisa and Paul Tuttle all drove in runs as part of a four-run opening frame as Irondequoit held on for its seventh consecutive victory. Gresens got things started with a suicide squeeze to score Joseph Wintermute. Tisa followed up with an RBI single. Tuttle capped off the frame with a two-run double. Jaleel Davis and Connor Springer assisted the team with two hits apiece on offense and seven strikeouts combined on the mound. For Pittsford Mendon, Aidan Muench reached on an error and hit a two-run single in the third inning. Eric Krowl added an RBI single of his own. Eric Roets pitched a complete game on 79 pitches.
CHURCHVILLE-CHILI (7-8) 7
BRIGHTON (4-10) 13
Ben Rosenbaum homered among his three base knocks and drove in four runs as Brighton won on Senior Night for its third victory in four games. Liam Judd and Eli Pincus both scored two runs.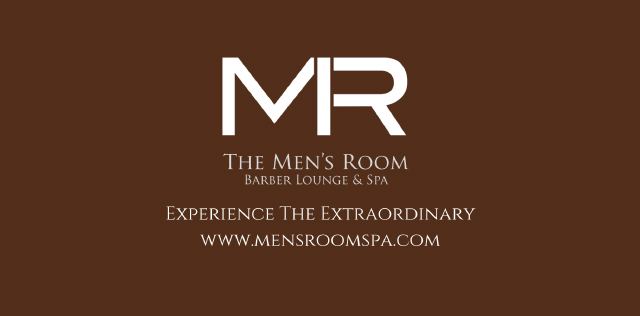 PITTSFORD SUTHERLAND (11-4) 1
GREECE ATHENA (14-2) 12
Aleksandar Englert accumulated three base knocks, three RBI and one run scored in four at-bats as Greece Athena avenged Monday's walk-off loss for its eighth win in nine games. All of the junior infielder's hits were run-scoring singles. Connor Osier and Casey Saucke both had two base knocks and a pair of runs driven in. Osier hit a tiebreaking, two-run single to give the Trojans a 3-1 lead in the opening frame. Saucke tripled and launched a two-run homer for a commanding 7-1 advantage in the fourth inning. Saucke crossed the plate three times and Osier once as well. Osier hurled a complete game on 103 pitches. After giving up a leadoff single in the second, the freshman pitcher retired 11 consecutive batters. Osier added five strikeouts as well. Zachary Harnischfeger, Jaden Madrid and Zandyr Meakin all collected two hits and an RBI. Madrid scored a pair of runs while Harnischfeger and Meakin both crossed once. For Pittsford Sutherland, Alexander Renzi scored the first run of the game on a passed ball in the first inning. Ethan Hurwitz had both of the team's hits.
BROCKPORT (10-8) 13
CANANDAIGUA (7-10) 0
Cooper Hassall, Nicholas Johnson and Devyn Scheidt all collected a pair of RBI as Brockport scored all of its runs in the first four innings and notched its fifth win in six games. Hassall singled twice, including once to bring in Tyler Henshaw. Johnson reached on a fielder's choice, singled and hustled for an inside-the-park home run in the third. Scheidt's RBI came via a sacrifice fly and a groundout. William Cole, Ryan Judd and Patrick Kiesow all drove in a run and scored one. Kiesow collected three hits and a walk. Cole and Judd both put together a pair of base knocks. For Canandaigua, Jack Ciranni led with a single and a walk.
VICTOR (7-10) 6
WEBSTER SCHROEDER (12-2) 8
Michael Salina struck out four in five innings of three-hit ball to lead Webster Schroeder to its ninth consecutive victory. Alexander Touloupas compiled two hits, two RBI and one run scored. For Victor, Andrew Haugh went 2-of-4 with three RBI and crossed the plate twice.
HILTON (10-7) 5
FAIRPORT (9-8) 6
Tom Derleth scored on a wild pitch in the seventh inning to give Fairport a walk-off victory. After Hilton rallied from a 5-1 deficit with a four-run fourth, Braden Consaul ignited the Red Raiders with a one-out double. Derleth substituted in as a courtesy runner and advanced to third on a groundout. Then, with Matt Terzo batting, Derleth hustled home on a 2-2 count. Terzo led the offense with a two-run single to kick off a five-run third. Matt Scarpelli followed up with a solo shot. For Hilton, Jeremiah Scarpulla and Joshua Wheeler both had one hit, two RBI and one run scored. Scarpulla ignited the fourth inning with a two-run double. Wheeler drove in the first run of the game on a groundout and sliced the deficit to 5-4 with an RBI double. Preston Prince compiled nine strikeouts in a complete game effort.
GREECE OLYMPIA/ODYSSEY (2-14) 4
PENFIELD (17-2) 14
Dominick Porto accumulated four RBI, three hits and two runs scored as Penfield scored 14 unanswered runs to notch its sixth straight win. The senior outfielder singled twice, including once to drive in a run, and legged out a two-run, inside-the-park homer. Zachary Kaper, Andrew Olson and Brady Ventura all had one hit and two RBI. Olson scored two runs and Kaper one. After Greece Olympia/Odyssey scored four runs in the opening frame, Gage Ziehl came in relief and punched out 17 batters in six scoreless innings of one-hit ball. The senior right-hander whiffed the first 10 hitters and the last seven batters he faced, respectively. For Greece Olympia/Odyssey, Thomas Rebis hit an RBI single.
BISHOP KEARNEY/ROCHESTER PREP (0-2) 0
AQUINAS (13-4) 16 (5 INNINGS)
Max Calleri and Michael Calogero combined for a no-hitter as Aquinas snapped a skid of two losses in its last three games. Calleri started and breezed through the first four frames on 57 pitches. After allowing a runner to reach base via an error in the second inning, Calleri retired seven consecutive hitters. Besides the error, his only other baserunners were back-to-back walks in the fourth before finishing his day with a double play. Calleri had seven strikeouts as well. Calogero came in relief and whiffed three straight hitters after allowing the leadoff batter to reach on an error. CJ Mangone and Jake Wiepert both led the offense with three RBI. Mangone led the team with four base knocks and three runs scored. Wiepert followed up with three hits and crossed the plate once. Patrick Altpeter and Robert McCullough both chipped in with a pair of RBI and two runs scored. Calleri and Calogero both drove in a run as well.
GANANDA (13-3) 0
CHARLES G. FINNEY (8-4) 9 (6 INNINGS)
For Gananda, Samuel O'Neil led with a double and a single. Patrick Walsh added an infield single.
KESHEQUA (13-1) 0
YORK (8-4) 1
Clayton Harris hurled a complete game shutout as York handed Keshequa its first loss of the season. Harris only allowed three hits and whiffed five batters. Greg Jaroszek, Brady Reilly and Adam Swede all had a hit. James Kennedy IV drew a walk and scored the game's lone run. With the victory, the Knights advanced to 7-1 in league play and clinched a share of the division title.
Quote from York head coach Edward Green: "I can't overstate how proud I am of this team. These guys are playing really good baseball right now and it's been great to watch them from the dugout. They all knew what a win in tonight's game would mean for them and they played their hearts out. Clayton set the tone for us again on the mound by throwing a complete game while scattering three hits and striking out five. I was equally impressed with the way our defense played behind him. At the end of the day, we were able to get the win against a really talented Keshequa team tonight."
MARION (3-8) 1
SODUS (9-4) 6
Logan Bulman singled twice, drove in three runs, stole two bases and crossed the plate once as Sodus notched its third win in four games. Marcelus Burton and Braydn Orbaker both hit an RBI single and swiped a pair of bags. Donovan Fillmore singled twice, tripled, stole three bases and scored three runs.
BLOOMFIELD (7-4-1) 8
MARCUS WHITMAN (1-12) 1
Aiden Rogers and Aaron Walsh both collected three base knocks as Bloomfield accumulated 15 hits in the victory. Cal Rogers and Braedon Smith both followed up with two hits. Eric Sandle chipped in an RBI double. Gabe Ward twirled a complete game with six strikeouts. For Marcus Whitman, Kris Amadeo and Jon Lloyd both had a pair of base knocks.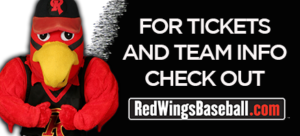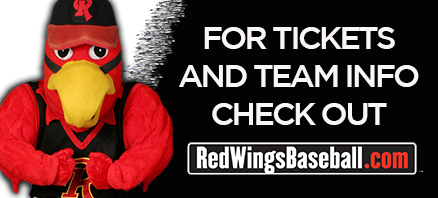 PAVILION (6-7) 5
CALEDONIA-MUMFORD (1-12) 8
Camden Reed singled twice, tripled and scored three runs as Caledonia-Mumford scored six runs in the opening frame to win its first game of the season. Scott Essig led the overall offense with a single, sacrifice fly and a pair of runs driven in. Timothy Bessel and Tyler Pangrazio exchanged run-scoring hits. Pangrazio's hit was a double and Bessel's base knock was a single. Evan Raniewicz tripled, singled and plated a run on offense and fanned five batters in 5 1/3 frames on the mound. For Pavilion, Cole Tillotson led with two singles, a double and an RBI. Ethan Tillotson went 2-of-4 with two runs scored.
HONEOYE (11-5) 15
ROMULUS/SOUTH SENECA (3-9) 5 (5 INNINGS)
Cameron Allison hit for the cycle and drove in five runs to lead Honeoye to its fourth win in five games. Evan Cuba collected a pair of doubles and two RBI. Jake Jarosinski hit a home run. Logan Thomas earned the victory on the mound. For Romulus/South Seneca, Blake Wells doubled and drove in a run.
AVOCA/PRATTSBURGH (12-1) 10
JASPER-TROUPSBURG (4-7) 0
Henry DeVoe singled twice and drove in three runs as Avoca/Prattsburgh won its fourth straight. Sawyer DeVoe compiled three singles, including one for an RBI, a fielder's choice and four runs scored. Haden Abbott and Tucker Gerych hit RBI doubles as part of a three-run third inning. Caleb Clements and Macoy Putnam both singled twice, had an RBI and scored a run. Clements reached base on an error as well. Jamel Crowder reached on a fielder's choice drive, drove in a run and crossed the plate once.
MIDLAKES (0-13) 2
PENN YAN (5-7) 4
For Midlakes, Holden Dorr put the team on the scoreboard with an RBI single in the seventh inning.
HONEOYE FALLS-LIMA (7-7) 5
BATAVIA (3-10) 7
WARSAW (6-6) 4
DANSVILLE (4-9) 11
BRADFORD/DUNDEE (3-8-2) 4
NAPLES (6-7) 5
ADDISON (8-2) 5
CANISTEO-GREENWOOD (3-6-1) 1
LE ROY (4-9) 3
HORNELL (11-1) 4
RED JACKET (12-1) 13
HARLEY-ALLENDALE-COLUMBIA (6-5-1) 11 (8 INNINGS)
LYONS (1-8)
WILLIAMSON (5-5)
WILLIAMSON (5-5)
LYONS (1-8)
ALEXANDER (6-7)
PEMBROKE (0-12)
ARKPORT-CANASERAGA (5-3-1)
HAMMONDSPORT (0-9)
ANDOVER (3-7)
FRIENDSHIP/SCIO (5-3)
BELFAST (4-5)
WHITESVILLE (0-7)
FILLMORE (7-4)
HINSDALE (1-8)
LETCHWORTH (3-8)
WAYLAND-COHOCTON (7-5)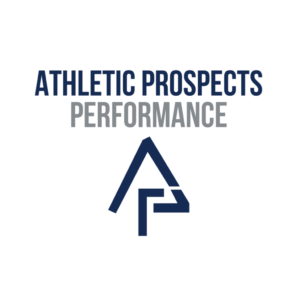 SOFTBALL
CALEDONIA-MUMFORD 14
PAVILION 11
Mackenzie Stetzenmeyer and Olivia Woodward both drove in two runs to lead Caledonia-Mumford. Woodward accumulated four base knocks and three runs scored in five plate appearances. Stetzenmeyer had two hits. Maddy Devore doubled and tripled among her three hits, crossed the plate three times and earned the victory on the mound. Avery DeMarco and Sawyer Richardson both contributed a pair of base knocks. DeMarco scored twice. For Pavilion, Lauren Kingsley led with two triples among her three hits and four RBI. Sydney Finch, Sarah Laurie and Emilee Weis all had two hits.
Quote from Caledonia-Mumford head coach Dan Dickens: "Good start for us getting out to a 10-0 lead, but we need to cut back on allowing big innings which get extended by errors."
DANSVILLE 20
LIVONIA 1
Hannah LaPlant finished a single shy of the cycle with a double, two-run homer, triple and three runs scored to lead Dansville. Sami Mackey, Taylor Mann and Sidney Stone all crossed the plate three times as well. Mann exploded for three doubles and two singles. Stone raked with two singles and a pair of triples. Mackey followed up with two singles and a double. Saige Friedl whiffed five batters in six innings to earn the victory.
LIMA CHRISTIAN 0
AQUINAS 17
YOUNG WOMAN'S PREP 4
NORTHSTAR CHRISTIAN 20
HONEOYE 4
SOUTH SENECA 9
CLYDE-SAVANNAH 25
EAST ROCHESTER 13
LYNDONVILLE 21
KENDALL 1
OUR LADY OF MERCY 3
WILLIAMSON 4
WAYLAND-COHOCTON 11
LETCHWORTH 1
HORNELL 0
LE ROY 15
BRADFORD/DUNDEE 19
NAPLES 0
IRONDEQUOIT 7
SPENCERPORT 3
FAIRPORT 13
RUSH-HENRIETTA 6
BRIGHTON 7
WEBSTER THOMAS 2
HONEOYE FALLS-LIMA 22
GATES-CHILI 5
GREECE ATHENA 2
EASTRIDGE 10
CANANDAIGUA 13
GREECE ARCADIA 2
WELLSVILLE 17
CUBA-RUSHFORD 0
ADDISON 8
CANISTEO-GREENWOOD 4
ARKPORT-CANASERAGA 2
HAMMONDSPORT 14
NEWARK 15
PALMYRA-MACEDON 0
FILLMORE 19
WHITESVILLE 3
WHITESVILLE 2
FILLMORE 15
BELFAST 0
FRIENDSHIP 15
BYRON-BERGEN 1
ALEXANDER 2
YORK 1
KESHEQUA 6
ALFRED-ALMOND 11
ANDOVER 1
GENESEE VALLEY 0
BOLIVAR-RICHBURG 15
PENFIELD 1
WEBSTER SCHROEDER 9
CHARLES G. FINNEY
BISHOP KEARNEY
BLOOMFIELD
MARCUS WHITMAN
GANANDA/MARION
SODUS
ALFRED-ALMOND
SCIO
CHEEKTOWAGA (VI)
BATAVIA
LYONS
WATERLOO