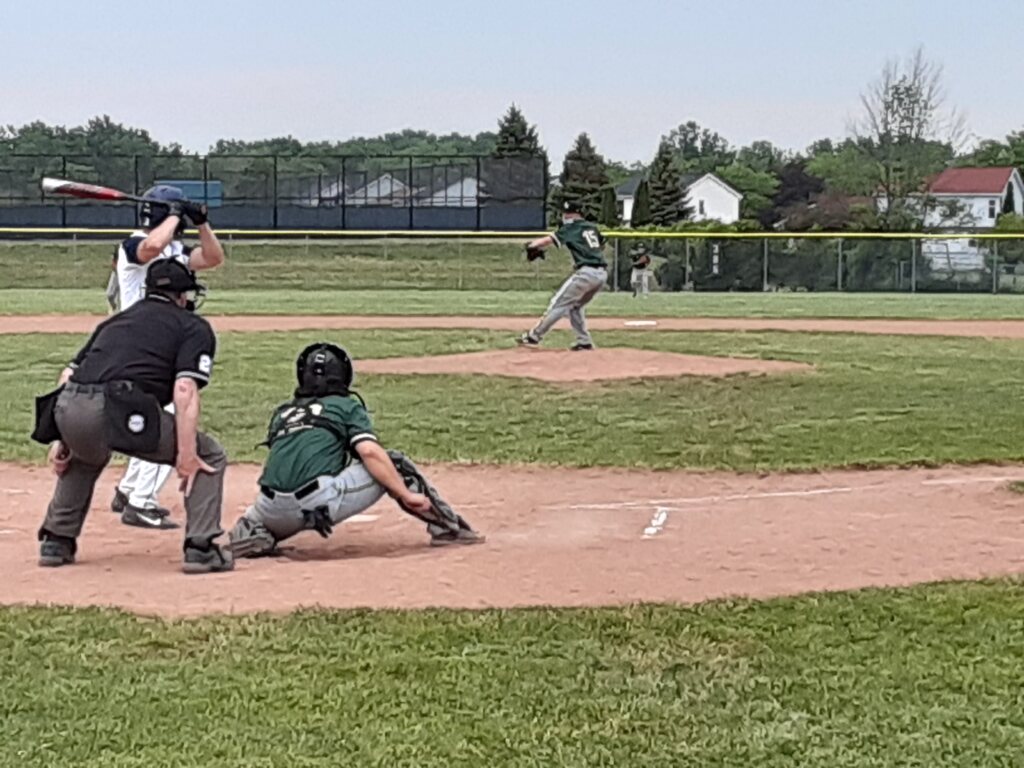 By TIM IRVING
"I've loved our order all year and anytime you've got those guys coming up, you just have confidence."
Rush-Henrietta baseball coach Bill Rasmussen watched Gates Chili senior Michael Ribis keep his Royal Comets off balance for the better part of five innings Wednesday but as the Spartans' starting pitcher saw his pitch count climb and the top of the R-H batting order coming up, there was good reason for his confidence to soar.
The Royal Comets sent 10 men to the plate in the top of the seventh and scored four times to beat Gates Chili 6-5.
Ribis got plenty of run support as his offense had eight of their 12 hits and all five runs in the first two innings. Zach Conn got it started with a slow bouncer to short for an infield single with the bases loaded in the first and Charles Healey followed with a single to right for a 2-0 lead after one.
In the second, Devin Georgetti singled to center scoring Vincent Lucyszyn. Maguire Gentz kept running from first and forced an error to score on that hit as well. Ribis then singled to right scoring Georgetti.
Ribis struck out eight and allowed only one hit through four and two-thirds innings.

"We've talked about looking at an 0-0 count as an advantage and when you do get ahead, go ahead and take an aggressive swing," Rasmussen said. "Our goal going forward is to start doing that earlier in games and not wait until our second and third time through the lineup."
Tobey Wright came up with a runner at first and two outs in the fifth and hit a ball deep to left, scoring Joe Grzeskowiak. Chris Sleeper followed with a single to center scoring Wright to cut the lead to 5-2.
Number nine hitter Chuck Sobaszek led off the ninth with a walk and Ribis moved over to first base. After Grzeskowiak lined out to short, Wright hit another double to left, his third hit of the game to cut the lead to 5-3.
Sleeper singled to put runners on the corners for Evan Brock, who hit a ball deep to center scoring both Wright and Sleeper for a game-tying triple.
Cam Ritchie then singled to right to drive in Brock for the go ahead run.
Wright struck out the side in the seventh for the save, leaving both teams with 8-11 records on the season. Both teams vying for a home game in Sectionals next week, the teams sit in a potential 8-9 game in Class AA right now.
Rasmussen put it succinctly to his team,"When we came in and talked in the fifth inning, the message was, look, if we're gonna do what we all have set as a goal to do, we're going to have to come back and win this game, we're going to have to win games from behind and we're going to have to become comfortable in uncomfortable situations because nothing about the Sectional Tournament is ever easy."